2023 FIA GIRLS ON TRACK – RISING STARS: FOUR JUNIOR AND FOUR SENIOR DRIVERS ON THEIR WAY TO MARANELLO
Following the FIA Girls on Track – Rising Stars Shoot-Out and Training Camps in Franciacorta, Italy, four drivers in both the Junior and Senior categories have been selected to attend the last stage of the program at the Ferrari Driver Academy (FDA) in Maranello & Franciacorta, Italy, the main partners of the initiative.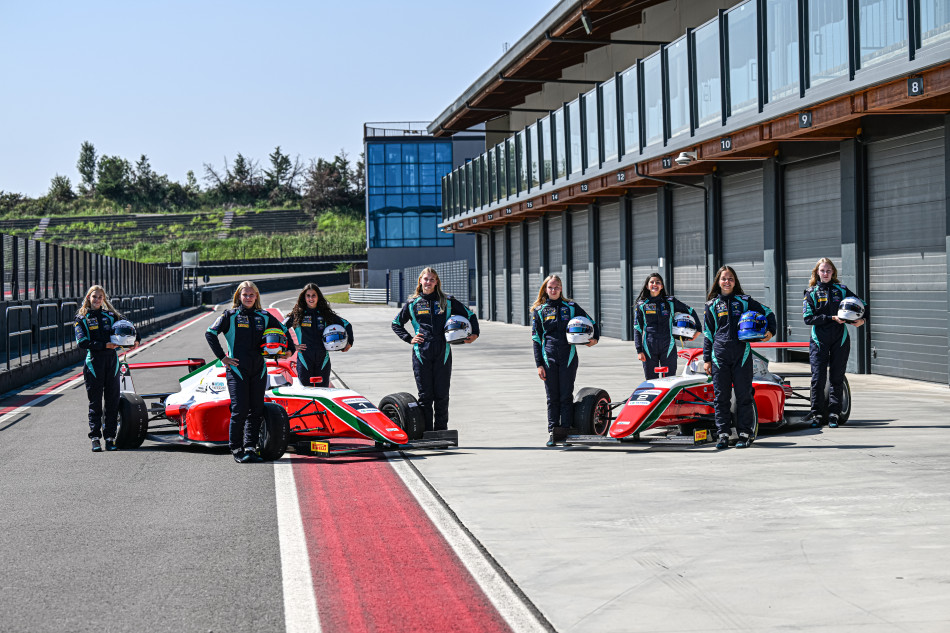 The FIA Girls on Track - Rising Stars program aims to identify the best 12-16 year-old female drivers from around the world and help them reach a professional career in motor sport. This fourth edition saw 16 promising talents train and compete Franciacorta for just eight places in the finals at the Ferrari Driver Academy in November. The four Senior finalists will be fully immersed in the world of Ferrari. At Maranello they will tackle theory lessons, physical and aptitude tests as well as learning about communications. Before their two days on track at Fiorano, they will also have some sessions on the simulator. 
Showing speed on track was just one element of the FIA Girls on Track - Rising Stars assessment, the drivers also needed to demonstrate their ability to adapt, progress and develop both on and off track throughout the entire process. The Training Camps were also designed to highlight many of the elements vital to becoming a complete racing driver, including physiological welfare, media interaction, personal presentation, safety and the value of team/driver relationships and tyre management.
For the Senior drivers, the programme was firmly focused on the progression to Formula 4 racing, the FIA's entry-level single-seater motor sport category for youngsters.
All the activities this week in Franciacorta were supervised by the FIA, the FDA and partners: Iron Dames, Scuola federale ACI Sport, 3,2,1 Perform, Pirelli, OMP and Tony Kart.
The expert jury – including Cathy Muller, former French racer and Iron Dames detection Manager, Ferrari Driver Academy (FDA) members and partners representatives, met Thursday evening to select the lucky winners.
The final four Senior drivers are:
Alba Hurup Larsen, Denmark
Joanne Ciconte, Australia
Domenika Arellano, Ecuador
Mathilda Paatz, Germany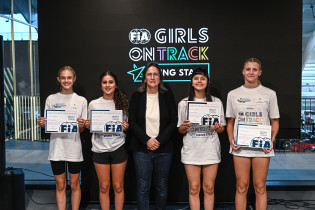 The final four Junior drivers, are:
Bianca Nagy, Hungary
Eva Dorrestijn, Netherland
Annabella Fairclough, United kingdom
Vanesa Silkunaite, Lithuania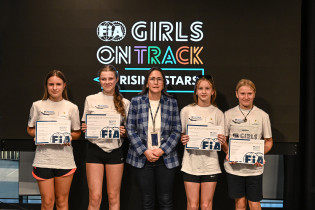 These eight young Rising Stars now have a few months to make further progress ahead of the final in November where the two winners of 2023 will be designated.
The winning Junior driver will participate in an international karting season with the support of the Ferrari Driver Academy. The selected Senior driver will potentially become the fourth female to have the chance to join the Ferrari Driver Academy – following in the footsteps of Maya Weug, Laura Camps Torras and Aurelia Nobels, the winners of the past editions– where she will begin development of a professional career in motor sport and will get ready to compete in a Formula 4 Championship with FIA Girls on Track's partner, the Iron Dames project.
Deborah Mayer, FIA Women in Motorsport Commission President, said: "After the junior drivers, the senior took their turn to demonstrate their driving skills and potential at Franciacorta. Under the supervision of ACI Scuola Federale, they were also able to benefit from two days of high-speed learning, discovering the performance of Formula 4 cars and having a concrete overview of the core aspects of becoming a professional driver. Whatever the results today, I am pleased and impressed by the progress achieved by these young girls in just a few days. It's a very encouraging sign for the next stage of their development, and I hope from the bottom of my heart that our programme has given each of them extra determination and a new sense of purpose. Alba, Joanne, Domenika and Mathilda left Franciacorta with their qualification for the final at the Ferrari Driver Academy. I warmly congratulate the finalists and wish them the best of luck for this golden opportunity towards the career of their dreams."
The drivers nominated who took part in the 2023 FIA Girls on Track Rising Stars program were: 
| | | |
| --- | --- | --- |
| Juniors (12 to 14 years) |   |   |
| Driver | Nation | Background |
| Eva Dorrestijn | Netherlands | Karting |
| Annabella Fairclough | Great Britain | Karting |
| Klara Kowalczyk | Poland | Karting |
| Bianca Nagy | Hungary | Karting |
| Eliska Plna | Czech Republic | Autocross |
| Vanesa Silkunaite | Lithuania | Karting |
| Kanon Takahashi | Japan | Karting |
| Ella Jönsson | Sweden | Karting |
| | | |
| --- | --- | --- |
| Seniors (14 to 16 years) |   |   |
| Driver | Nation | Background |
| Joanna Ciconte | Australia | Karting |
| Domenika Arellano | Ecuador | Karting |
| Anniken Lindfjord | Norway | Cross Car |
| Meri Levula | Finland | Karting/Touring Car |
| Alba Hurup Larsen | Denmark | Karting |
| Mathilda Paatz | Germany | Karting |
| Jure Portelli | Australia | Karting |
| Milla Sjöstrand | Sweden | Karting/Formula 1000 |