This page contains archived information and may not display perfectly
2015 Rallye Monte-Carlo - Press Conference
Transcript of the pre-event Press Conference organised by the FIA for the 2015 Rallye Monte-Carlo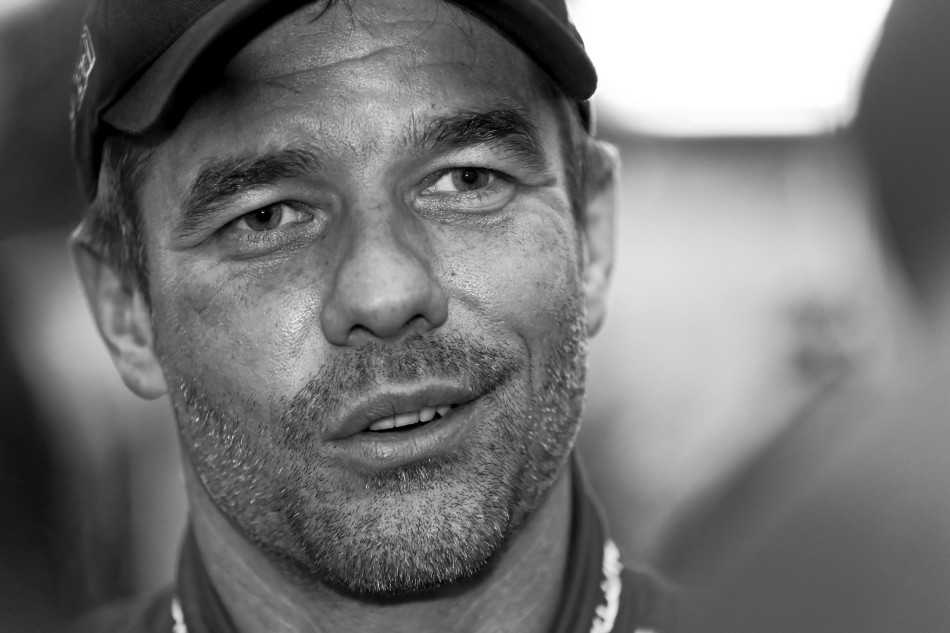 Present:
Sébastien Ogier, Volkswagen Motorsport
Sébastien Loeb, Citroën Total Abu Dhabi World Rally Team
Bryan Bouffier, M-Sport World Rally Team
Elfyn Evans, M-Sport World Rally Team
Thierry Neuville, Hyundai Motorsport 
Q:
The start of the 2015 season and defending your FIA World Rally Championship title for the second time; how are you feeling about Monte Carlo Sébastien – ready to go?
SO:
Yeah, of course. It's always a mix of excitement and being a bit worried at the start of this rally. We are in front of a huge challenge – it's a special one. I always love the atmosphere and we have much more freedom on this rally, first for the tyre choice. That makes the rally quite exciting and I would love it to be like that all the season. I'm looking forward to it. First tonight, it will be a difficult start with the new stages which are quite narrow; there are a lot of rocks around, so it will be easy for a puncture. We need to focus from the start.
Q:
Tyre choice is notoriously difficult here and it didn't go your way on the opening day last year. Thoughts for this year?
SO:
I have to say, if the end of the rally is the same then I will be happy with that! But, for sure, it won't be like that with another 1m30s delay after the first stages. I hope to get it right from the beginning. But at the moment, I have no information from last night – I hope the experience from last year will help this year.
Q:
What are your thoughts on the fact you have no split times in the car this year; how much will they be missed by you?
SO:
It's the same for everybody. We have to adapt again, have to drive to no split times. It will be especially difficult here in Monte-Carlo, when you can have the feeling that you are driving so slowly. You have to remember [the condition is the] same for everybody, but it's hard to stay calm without thinking you are losing too much. We have all known this situation from a couple of years ago, but now it's new again. For me, I'm first on the road so I don't get so many splits. Here, I will try to keep a bit of margin and stay out of trouble.
Q:
How does the new car feel?
SO:
Quite good. It's not really different, it's an evolution and I hope it's an evolution in a good way.  I need a bit more experience with the car to be very accurate with the set-up we want. We have a little bit more comfort in the car with the paddle shift, but the rest are small details, small adjustments.
Q:
Lots of drivers have upped their game, the 'Monte Master' is back… what are your chances to win?
SO:
For sure, we know we have the chance to win. But we're not the only one. On the Monte, quite often you can have a good surprise. Everybody is talking about the battle [between me and Sébastien Loeb], but I expect more drivers to be fighting at the front. I hope me and Seb can stay out of trouble for this battle, but the others will be trying. Seb and me are in quite different starting positions and it might be that, at sometime, one will get the advantage and then at another time the other will get the advantage. Especially without splits, the time difference can be quite big. 
Q:
Welcome back to the Championship Sébastien! Does it feel good to be back in the DS3 WRC on such an iconic event?
SL:
It's nice to be back. Monte-Carlo has always been a nice rally with a lot of good memories, especially with Daniel [Elena, co-driver], this is his home rally and, for me, it's a bit the same. It's nice to see the rally world again. It's a long time I was not driving in the rally. Citroën propose me to do one race, and I said: "Yes why not? It's a good time, it's in the winter and away from my [WTCC] season." It's the perfect time to do it.
Q:
You have a strong partnership with Daniel, has that come back straight away?
SL:
Yes, I'm happy to see he is still fitting in the seat! The feeling was back immediately between him and me with the notes and way to work. We just needed to take the feeling with the car in the test. Everything is okay now.
Q:
What is the objective for this event?
SL:
I did two days of testing like the other drivers; the objective when you see the conditions is to try to stay on the road – it will be very tricky. Then I will try to find the best rhythm. It's very difficult to start with an objective in my [start] position. Like Seb [Ogier] said, maybe one time we have the advantage and maybe not the next time. I will just try to do my rally, for the rest we will see at the end, I don't have the target to score points because I'm not doing the Championship. We are here for fun with Daniel, to see the rally fans and enjoy our weekend.
Q:
Is this just a one-off outing for you, definitely? Have you missed driving a DS3 WRC?
SL:
There are no plans for another event. What I miss is the sensation in the car; it's the only discipline when you drive only with the natural feeling – that makes the driving. You can slide and that's enjoyable, that was my life for a long time. Now I have adapted to a completely different driving style – it's nice to feel the old way back.
Q:
Back in Monte-Carlo and on the podium last year Bryan. I guess you must be hoping for the same kind of success this year?
BB:
It's always difficult to plan something, especially on a race so tricky as Monte-Carlo. On this kind of event you can go off on more or less every corner. My aim is top five and the dream would be a 100 per cent French podium with these two guys in front of me (Loeb and Ogier). That would be great for our country. It's been very difficult to get the budget, but it's a great pleasure to drive again – I fight to get a lot of pleasure and to be fast.
Q:
Is it good to be back in the Fiesta RS WRC?
BB:
I have a good feeling with the car, the set up is more or less the same and I feel comfortable in the car very quickly.
Q:
What are the plans for the season ahead? Is this just a one-off drive at the moment or will we see you elsewhere?
BB:
For now I do one race. I try do it in the best way and then I will try to do some more.
Q:
What's the secret to Rallye Monte-Carlo?
BB:
There's not a secret, you just have to stay really concentrated, slow down when it's slippery and then go flat out when have the good grip – this is the key. As well for the tyres, it's always complicated, so the key is to get it right and be clever.
Q:
Second season with M-Sport Elfyn, last year was the learning year and you were very cautious on the Monte. What is the plan this year?
EE:
The plan overall is to be a lot better than last year. On this rally, it's so difficult, the number one objective is to be at the finish – I need all the experience I can get. There are a lot of ways to improve on last year. We're looking for a solid job here to get the season off to a good start.
Q:
What is the objective for the season and do you feel ready to lead the team to some good results?
EE:
There's no pressure, Ott [Tanak] and I both have the same experience roughly, we've both got one season under our belts. It'll be good to help each other, I'm looking forward to working with him.
Q:
Tell me one thing you learned last year, how did last year help you?
EE:
Just being in the top-level class [helped]. The drivers here are always pushing so hard. In the other classes, you could sometimes relax a bit more, but here it just never seems to end. We have to keep improving and keep building.
Q:
Ice note crews are vital on this event – have you got an experienced crew?
EE:
Yes, dad's (Gwyndaf Evans) here. We have done a lot of work through the winter to refine what we had last year – but still it's not easy for them to interpret it. Hopefully the preparation we've done will pay off.
Q:
Are we going to see any changes and upgrades to the car this year?
EE:
We've got some promising upgrades coming. For the moment, we've got the paddle shift for this rally, but later on we expect some major updates – on paper they look very promising. 
Q:
Thierry, the event didn't start well for you last year so what is the approach?
TN:
We shouldn't talk about last year, this is a black point in my calendar. This is a rally I find it difficult to adapt [to]. I don't like the roads, but one day we have to finish this event if I am going to make my future well and commit to the seasons. I need a good weekend and I need to finish all the stages to get experience on these roads.
Q:
How have the tests gone ahead of Monte-Carlo and are you feeling confident given the conditions you've seen on the recce?
TN:
I prepare my event the same way, we are quite professional – I just take care of myself. When the conditions change I need to slow down my rhythm.
Q:
What upgrades do you have on the car?
TN:
We have the same car we finished with last year. At the end of last year, we had some small delays developing the car, and the new car, but now we start again and are really focused on developing the new car – this is the one we want to fight for the title next year. We will have some upgrades for this year, we hope to achieve some better results – this year there should be some more podiums.
Q:
You took a win last season at Rallye Deutschland. Given what you know of the team, the car and yourself, can you be challenging at the front of the field this year?
TN:
For the moment I couldn't say we are ready. We have to work on it. Like I said, the focus is on the new car, when it's ready and competitive then we have no excuse and we should be able to fight at the front on every event
FIA WRC 2 CHAMPIONSHIP
Present:
Stéphane Lefebvre
Craig Breen
Q:
After a great season last year, a new challenge now Stephane! What are your feelings about the year ahead?
SLefebvre:
For us this year is a new year and a new car – a new challenge. I hope to make a good result on the first event. Yesterday, I made one good time on shakedown and I think I'm ready for a good battle with Craig…
Q:
There are some strong rivals in WRC 2 this year…
SLefebvre:
Yes, Craig is fast, he has some experience with the car on tarmac but this will be my first time on tarmac with this car.
Q:
You have close ties with Sébastien Loeb. Has the man who has won this rally seven times given you any advice?
SLefebvre:
Yes.
Q:
The conditions were difficult on the recce?
SLefebvre:
Very difficult – it would have been easy to make mistakes on these stages. It's very slippery for this moment. And the ice on Sisteron, it's really easy to make a mistake, but I think I made a good recce and I'm ready now I'm sure. 
Q:
You will drive a World Rally Car this season as well as the R5?
SLefebvre:
Yes, it will be very different in the World Rally Car.
Q:
First year in the WRC 2 Championship with the Peugeot 208 Craig, and a busy year ahead with both WRC and ERC. How are you feeling about the huge challenge of the Monte?
CB:
It's great to be back. I was going back over the last time I was in a WRC press conference and that was after winning Super 2000 [SWRC in 2012]. I have good memories here, myself and Gareth [Roberts, former co-driver] won here before. My deal was very much last-minute. When I was behind the microphone [for WRC Live] in Rally GB, I had no idea this was coming. It's really late, but it's thanks to Peugeot Sport for the opportunity. The ERC is a great championship, but I wanted to come back and not forget these [WRC] rallies.
Q:
There's a strong field in WRC 2, how do you feel about your rivals and your chances against them?
CB:
I think it'll be a tough one. The R5 car is a fantastic car and a fast one, but on the rougher events maybe the RRC cars have the advantage, so we have to think about where we push later in the season. You can't plan anything on the Monte, you just need to find a good rhythm and see where that puts you. I have the chance to do a good job.
Q:
What's the secret to winning?
CB:
In 2012 it was a bit easier, I drove around and everybody else had problems or fell off. I won but sometimes I was also last! This year we have to push more and the competition will be that bit tougher. Here it's about not making any mistakes. 
FIA JUNIOR WRC CHAMPIONSHIP
Present:
Charlotte Dalmasso
Quentin Gilbert
Q:
Charlotte, welcome to the FIA Junior WRC Championship and this is the first time we see you on the world stage. Is this the biggest challenge you've ever faced?
CD:
Yes, of course. It's a very big challenge and very hard to participate in this rally. I hope the rally will be nice. I want to finish before [I think] to win something. I need to learn the car and the roads, these conditions are very hard.
Q:
How have you prepared yourself for this event?
CD:
I had a little bit of testing. The car was finished very late, so I did this test and the shakedown. Shakedown was very hard in the darkness.
Q:
What's your objective for the season and which events are perhaps going to suit you best?
CD:
I have no experience on these conditions. I want to take a lot of experience and I will get that if I finish this rally – it's a monumental rally and after this we have more experience and that's good for the future.
Q:
How much are you looking forward to this event Quentin?
QG:
The first victory for me is to be here in the WRC. The choice of Junior WRC is the best choice for me. We don't have budget for the other championship so the JWRC is the best solution. It's possible to continue and have a good season, I am happy to be here.
Q:
Have you tested?
QG:
I did two days last weekend, it was okay. We have also a new team – a Belgian team, so far it's okay.
Q:
You are one of the most experienced drivers in the Junior WRC Championship so do you feel this will give you an advantage?
QG:
I hope. We did the rally last year in a DS3 also. We did a little mistake in the first stage, but for the rest of the rally, it was okay. The objective is to win this year, but it's important for the championship, it's not just about winning one rally. We will see after the first loop on Friday night, we will fix the objective after that.
Q:
It's important to finish for the title…
QG:
It's very important to finish every rally, if we don't finish one or two rallies then it's difficult to continue the battle. This year, that will be good.
Q:
You are sounding confident…
QG:
Yeah, I'm feeling confident.