2015 FIA R-GT Cup
The FIA is pleased to confirm the calendar for the 2015 FIA R-GT Cup, an exciting new competition for drivers and co-drivers using a car of Class R-GT with a valid FIA Passport.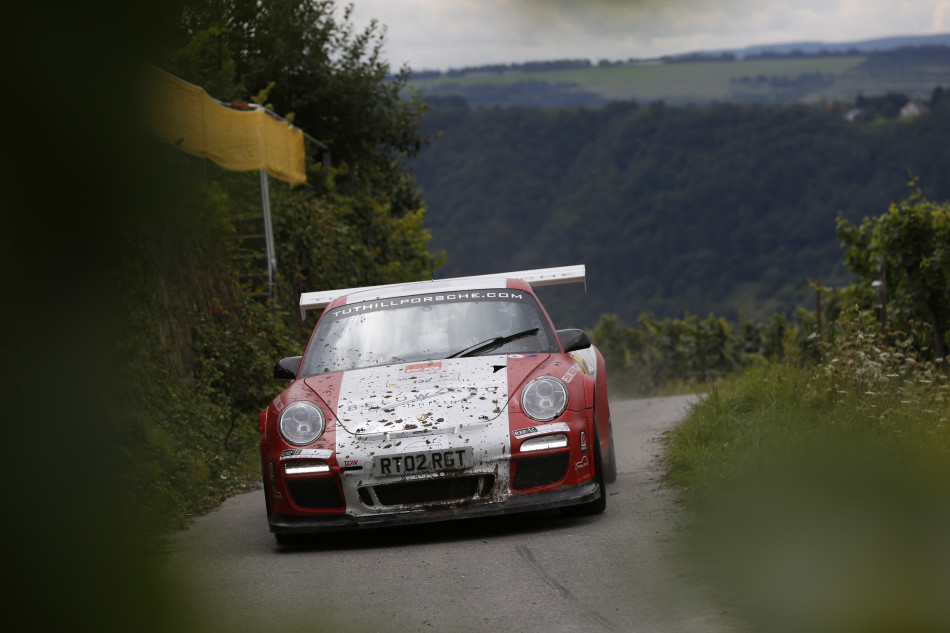 The calendar is a mix of FIA World Rally Championship and FIA European Rally Championship events and points from all five rounds will count towards the title:
Rallye Monte-Carlo
GEKO Ypres Rally
Rallye Deutschland
Rallye International du Valais
Tour de Corse
The FIA has worked hard to incorporate this spectacular class of car into the framework of the World Rally Championship and is delighted to have issued its first Passports and finalised a calendar for the 2015 season.
"We have been working closely with our technical department for some time to see how we can correctly include this class of car into our rally pyramid," commented Jarmo Mahonen, FIA Rally Director. "To have achieved this now is great news for all the rally fans that have been waiting to see these cars out on the world stage. Each R-GT car is very individual and has to be treated as such, so there will always be work in progress, but we have had good collaboration with some tuners who have helped us establish the best way forward with the Passports. The creation of the R-GT Cup was a natural progression and we really hope to see more cars out in competition in the future; certainly from the reaction we have seen so far, the fans love the sight and sound of these iconic cars."
The first Class R-GT car - a Porsche 911 (996) GT3 RS - appeared on the World Rally Championship during the 2014 Rallye Monte-Carlo piloted by Belgian race and rally driver Marc Duez. Since then, Jani Ylipahkala entered a Porsche 997 GT3 on Neste Oil Rally Finland and Richard Tuthill rallied a 997 GT3 Cup on ADAC Rallye Deutschland. And two 997 GT3s have also been entered in the upcoming Rallye de France Alsace for French aces François Delecour and Romain Dumas. 
Coupe R-GT de la FIA 2015 
La FIA a le plaisir de confirmer le calendrier pour la Coupe R-GT de la FIA 2015, une nouvelle compétition exaltante pour les pilotes et copilotes de voitures de la Classe R-GT dotées d'un passeport FIA valide.  
Le calendrier est composé d'épreuves du Championnat du Monde des Rallyes de la FIA et du Championnat d'Europe des Rallyes de la FIA et les points des cinq manches compteront pour le titre :
Rallye Monte-Carlo
GEKO Ypres Rally
Rallye Deutschland
Rallye International du Valais
Tour de Corse
La FIA a déployé de nombreux efforts pour intégrer cette classe spectaculaire dans le Championnat du Monde des Rallyes et se réjouit d'avoir émis ses premiers passeports et finalisé un calendrier pour la saison 2015.
"Nous avons travaillé en étroite collaboration avec notre Département Technique pour voir comment inclure au mieux cette classe dans notre pyramide des rallyes", a commenté Jarmo Mahonen, Directeur des Rallyes de la FIA. "Avoir atteint cet objectif est une excellente nouvelle pour tous les fans de rallye qui étaient impatients de voir ces voitures sur la scène mondiale. Chaque voiture R-GT est bien spécifique et doit être traitée comme telle ; il y aura toujours des progrès à faire mais la collaboration avec certains préparateurs a été très fructueuse et très utile pour déterminer la meilleure manière de procéder avec les passeports. La création de la Coupe R-GT était une progression naturelle et nous espérons vraiment voir plus de voitures en compétition à l'avenir ; d'après les premières réactions que nous avons recueillies, les fans apprécient beaucoup l'apparence et le son de ces voitures emblématiques."
La première voiture de la Classe R-GT, une Porsche 911 (996) GT3 RS, conduite par le pilote belge de course et de rallye Marc Duez, a fait son apparition dans le Championnat du Monde des Rallyes lors du Rallye Monte-Carlo 2014. Depuis, Jani Ylipahkala a engagé une Porsche 997 GT3 dans le Neste Oil Rally Finland et Richard Tuthill une 997 GT3 Cup dans l'ADAC Rallye Deutschland. Deux autres 997 GT3 ont été engagées dans le Rallye de France Alsace à venir par les deux as du volant français François Delecour et Romain Dumas.