2013 Wales Rally GB - Day Three
FIA news bulletin from day three of the 2013 Wales Rally GB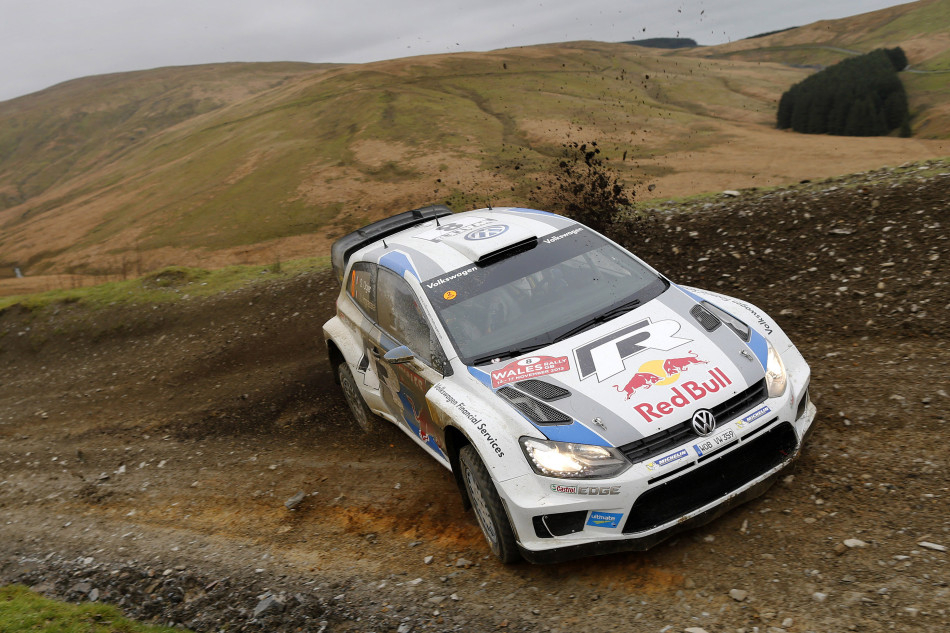 RALLY NEWS
Volkswagen Motorsport holds a commanding one-two after the third day of Wales Rally GB, the final round of the FIA World Rally Championship. Sébastien Ogier heads the German marque's challenge with team-mate Jari-Matti Latvala second, 20.3 seconds adrift. Third is still held by Thierry Neuville, but the Belgian has been coming under increasing pressure from Andreas Mikkelsen in the third VW Polo R WRC.
Today's route covered a total of seven stages with two of the forestry stages run twice before the day was rounded off at the popular spectator stage at Chirk Castle where crews tackled two runs through the 2.06 kilometre stage. In total, the route covered 98.42 competitive kilometres but with no service throughout the day. Ogier has maintained his pace and, despite a string of three fastest times in SS12, 13 and 14, Latvala has been unable to close the gap on his team-mate during a very up and down day. Neuville has had an uneventful day but a charging Andreas Mikkelsen is now just 20 seconds behind him. The Norwegian started the day in sixth and fastest time in the opening stage catapulted him into fourth position.
Citroën has once again been in the thick of the action and while Robert Kubica re-joined under Rally 2 regulations this morning, the Pole once again went off the road into retirement in stage 11. Fiesta driver Evgeny Novikov joined him on the side-lines, having done the same thing in the same stage. Mads Østberg is fifth, chasing Mikkelsen hard, and he has a comfortable advantage over sixth-placed Martin Prokop. Dani Sordo is seventh ahead of a trio of Ford Fiesta R5s.
Wales Rally GB – Unofficial Results after Day 3
1.

Sébastien Ogier/Julien Ingrassia

2.

Jari-Matti Latvala/Miikka Anttila

3.

Thierry Neuville/Nicolas Gilsoul

4.

Andreas Mikkelsen/Mikko Markkula

5.

Mads Østberg/Jonas Andersson 

6.   Martin Prokop/Michal Ernst

7.   Dani Sordo/Carlos Del Barrio

8.   Elfyn Evans/Daniel Barritt

9.   Jari Ketomaa/Tapio Suominen

10. Mark Higgins/Carl Williamson

Volkswagen Polo R WRC

Volkswagen Polo R WRC

Ford Fiesta RS WRC

Volkswagen Polo R WRC

Ford Fiesta RS WRC

Ford Fiesta RS WRC

Citroën DS3 WRC

Ford Fiesta R5

Ford Fiesta R5

Ford Fiesta R5

hr 33 min 47.6sec

2hr 34 min 07.9sec

2hr 35 min 02.0sec

2hr 35 min 22.0sec

2hr 35 min 29.3sec

2hr 40 min 29.6sec

2hr 41 min 33.1sec

2hr 43 min 08.1sec

2hr 44 min 07.9sec

2hr 44 min 42.6sec