2013 Rallye de France Alsace - Day 3
FIA news bulletin from Day 3 of the 2013 Rallye de France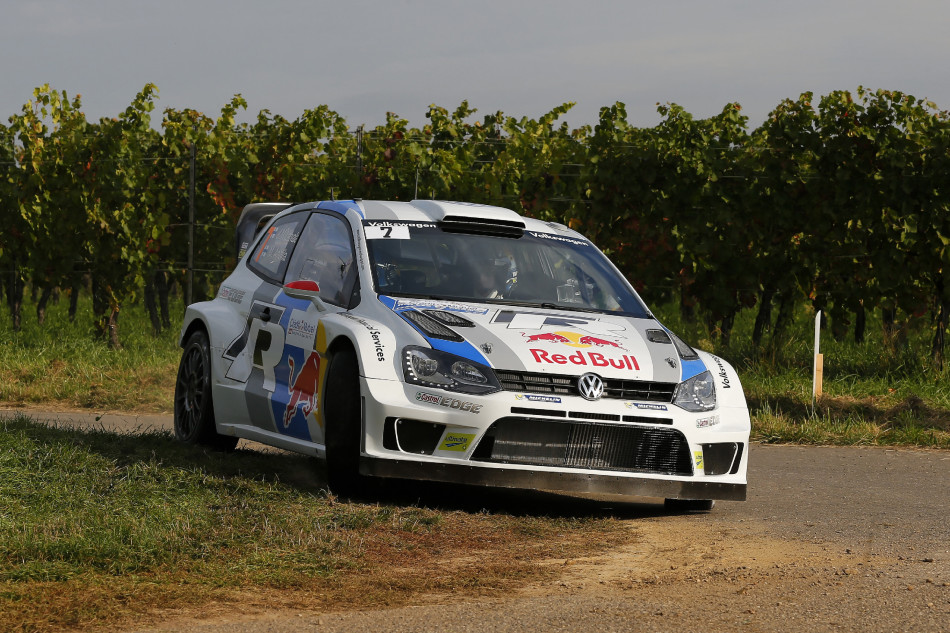 RALLY NEWS
A punctured tyre denied Thierry Neuville a potential maiden FIA World Rally Championship victory on Rallye de France Alsace this afternoon, yet has opened up an intense four-way fight for victory that sees the top three split by just 1.5 seconds and the top four by five seconds after 255.56 kilometres of competition. Jari-Matti Latvala snatched the lead in the final stage this evening and heads Dani Sordo by four-tenths of a second with Sébastien Ogier 1.1 seconds further back in third. Sébastien Loeb rounds off the top four, setting the scene for an immense battle for victory on Sunday.
Neuville led the crews into today's second full day of competition, which included two identical loops of three stages before a short street stage in Mulhouse. The Belgian was setting an impressive pace throughout the morning until he sustained a slow puncture that eventually resulted in the tyre coming off the rim after an impact. He lost a heart-wrenching 90 seconds as well as the lead and dropped down to fifth. Around him the competition has also been fierce and Sordo then took over the lead, heading the field until the final street stage when Latvala hit the front. The Finn hasn't won a stage during the day but the ferocity of competition saw him take the advantage for Volkswagen Motorsport. Ogier climbed into third having battled with Loeb throughout and with just a handful of seconds separating all four rivals, Sunday's victor, as well as the podium positions, are impossible to predict.
Neuville is now in a lonely fifth position with a comfortable margin to the chasing pack. The final day of competition on Sunday takes in two identical loops of three stages, concluding in Haguenau, the birthplace of out-going FIA World Rally Champion, Loeb.
Rallye de France Alsace – Unofficial Results after Day 3
1.   Jari-Matti Latvala/Miikka Anttila

2.   Dani Sordo/Carlos del Barrio

3.   Sébastien Ogier/Julien Ingrassia

4.   Sébastien Loeb/Daniel Elena

5.   Thierry Neuville/Nicolas Gilsoul

6.   Evgeny Novikov/Ilka Minor

7.   Mikko Hirvonen/Jarmo Lehtinen

8.   Mads Østberg/Jonas Andersson

9.   Andreas Mikkelsen/Paul Nagle

10. Martin Prokop/Michal Ernst

Volkswagen Polo R WRC

Citroën DS3 WRC

Volkswagen Polo R WRC

Citroën DS3 WRC

Ford Fiesta RS WRC

Ford Fiesta RS WRC

Citroën DS3 WRC

Ford Fiesta RS WRC

Volkswagen Polo R WRC

Ford Fiesta RS WRC

2hr 18min 58.3sec

2hr 18min 58.7sec

2hr 18min 59.8sec

2hr 19min 03.3sec

2hr 20min 08.7sec

2hr 21min 14.7sec

2hr 21min 41.4sec

2hr 21min 55.5sec

2hr 22min 17.5sec

2hr 24min 23.5sec