10ths of a second split rivals at Whangarei shakedown
Today's shakedown ahead of the 12-13 April VINZ International Rally of Whangarei has seen European Rally Champion Jan Kopecký set fastest time, two tenths of a second quicker than team mate and defending Asia Pacific Rally Champion Gaurav Gill.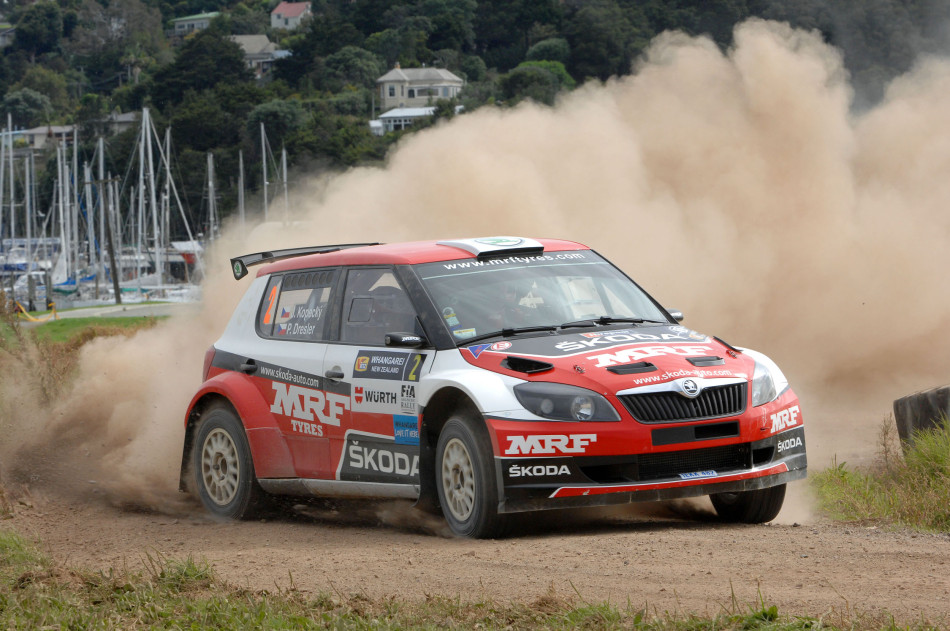 In New Zealand to contest the opening round for the 2014 FIA Asia Pacific Rally Championship (APRC) title, the ŠKODA Fabia S2000 drivers swapped positions at the top of the leaderboard. Today's test is a precursor to the 220.87km of competition that lies ahead of them.
Kopecký's time of 1min00.6 around the 1.25km course was his first taste of competition in New Zealand. The 32-year-old Czech resident joins the seven round series as part of ŠKODA motorsport's foray in to the Asia Pacific region.
Kopecký and Gill headline the line-up of nine international entries, which runs ahead of a field of 39 New Zealand teams.
Activity now builds ahead of the ceremonial start with a driver signing at Whangarei's Cameron Street mall from 3:30pm. That is followed by the official ceremony and first car crossing the start ramp from 5pm. The action begins on the Saturday morning, taking teams in to the Far North district for the six special stages before returning. From 7pm teams tackle the Hella Pohe Island Super Special Stage – at Whangarei's William Fraser Memorial Park. After that, and a second service break, the cars will be parked overnight before resuming competition early Sunday morning. Contesting a further six special stages broken in to two loops south of the city the cars return to the Quayside Town Basin for a ceremonial finish from 3pm in the afternoon.
Spectating at the rally start, finish and Quayside Town Basin service areas are free with access to rural viewing points costing just $10 per adult per day and $15 for the Hella Pohe Island Super Special Stage. Children under the age of 15 are free with a paying adult and paddock parking is available at some locations for a gold coin donation.
A share of all spectator ticket revenue goes to the local community groups that help run the spectator viewing areas.
A rally map is available free to download from the event website www.rallywhangarei.co.nz (in the spectator info section), or it can be collected from rally headquarters at Quayside Town Basin (from 9 April). It illustrates prime spectating areas with detailed timings.
Spectators are reminded to follow the instructions of marshals and ensure they stand well clear of the road's edge – and be inside the taped off viewing areas.
Further news and ticketing information can be found on the website, or follow the event on Facebook.