This page contains archived information and may not display perfectly
WTCR - Race of Macau - Race 2 Press Conference
WTCR - Race of Macau - Race 2 Press Conference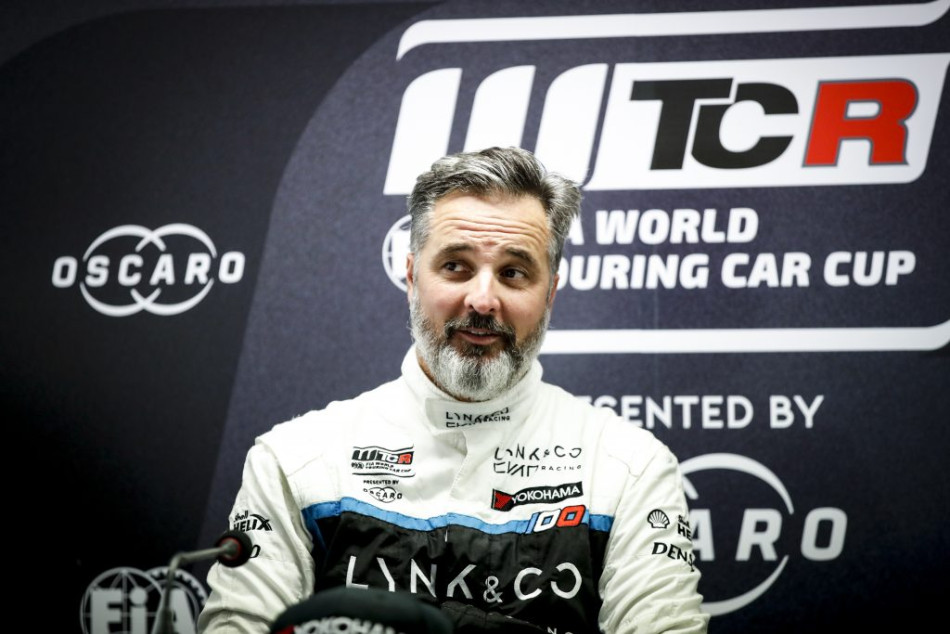 Yvan Muller, Thed Björk and Kevin Ceccon attended the Race 2 press conference at WTCR Race of Macau. A transcript follows.
FIA WTCR Race of Macau
WTCR – FIA World Touring Car Cup presented by OSCARO 2019
Rounds 25, 26 and 27 of 30, Circuito da Guia, 14-17 November

Media Centre, Circuito da Guia, 17 November

In attendance:
Yvan Muller, Cyan Racing Lynk & Co, first position
Thed Björk, Cyan Racing Lynk & Co, second position
Kevin Ceccon, Team Mulsanne, third position

Q:
Yvan, another win here in Macau. Just explain your fantastic start.

YM:
Yes, that was a fantastic start. I knew if I wanted to have the opportunity to win, I had to pass the Alfa and the Honda, and then I knew it was my team-mates in front and the place would be clear, so I was very focused on that. But sometimes you make a fantastic start, sometimes you don't and you don't know really why, but this one was a good one.

Q:
Your nephew Yann Ehrlacher was leading on that first lap. What was the discussion about you passing for the lead?

YM:
We knew of course straight away, because they were starting one and two with Thed, that if that was the case at the first corner Yann would let Thed past and if I was joining them, I would pass both of them. And it happened and thanks very much to Thed and Yann because that victory could have been them.

Q:
There are still 25 points up for grabs in Race 3 and 85 points in Malaysia. You are right in the thick of the title fight now, aren't you?

YM:
Yes, but you know this championship is over 30 races and anything can happen. We've seen that other times this year. But I'm back in the game. Let's see what happens in Race 3 and then we go to Malaysia.

Q:
Thed, motorsport is team game and you are a great part of that team. Describe your race please.

TB:
The focus was to get a good start behind Yann and then maybe it looks easy, but when you have a car next to each other we can help each other and two down the straights. Two cars is a lot faster than one. So, for me first I tried to give Yann speed down to Lisboa corner and then I knew I would get his position, and we were three cars coming down to the first corner. It was so nice to see Yvan, who did a fantastic start. I want to say thank you to the team for working so hard for us and to say to everybody it is not easy and teamwork is what we are aiming for to win the championship. There are a lot of things going on and it will not be easy.

Q:
Kevin, Cyan Racing were celebrating hard after that race, but it's also a great result for your team too.

KC:
Yes, two podiums in Macau for Team Mulsanne and the Alfa Romeo Giulietta in something incredible, something we were not expecting, so we are really, really happy for that. And also because today came with a big difference compared to yesterday. Today we grabbed it, we wanted it and I did a very difficult overtake on Esteban on the outside of Mandarin. I wanted it so much. I had nothing to lose, because I am not fighting for the championship, I am fighting for podiums and the most points for my team – so I took the risk and it worked out. Sometimes it goes well, sometimes not. Today is a great day.
ENDS