WTCR - Magnus is still the top FIA WTCR Rookie despite Nordschleife misfortune
RACB National Team's rising star Gilles Magnus continues to lead the FIA WTCR Rookie classification despite crashing in the second of two races at the Nürburgring Nordschleife.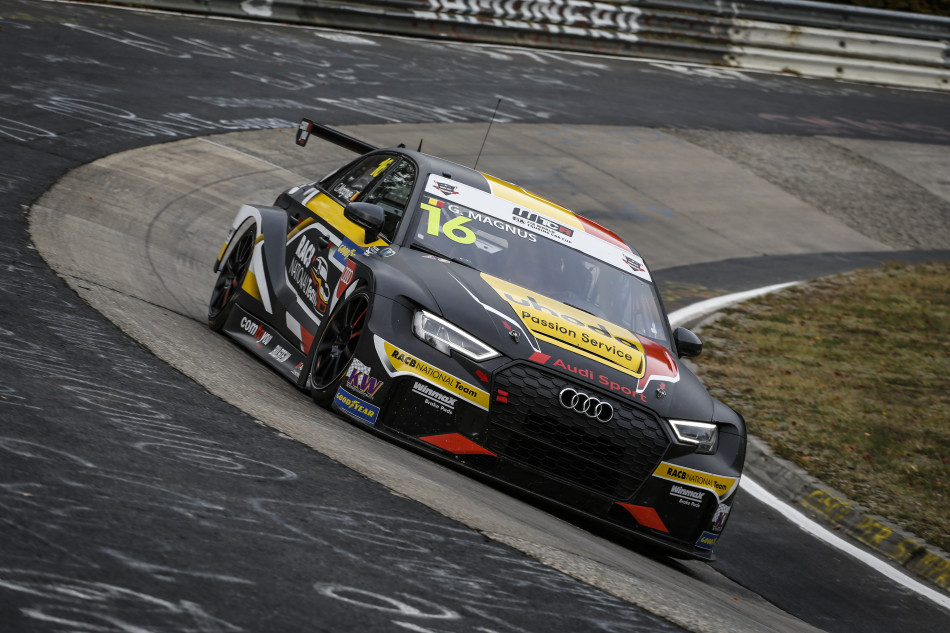 After finishing in a strong seventh place in Friday's opening three-lap contest, Nordschleife newcomer Magnus was in P12 in Race 2 when he hit trouble on the hugely demanding 25.378-kilometre track.
"It was a really tricky one, I'm disappointed for the team, disappointed for myself," said the Comtoyou Racing Audi driver, who was hampered by a driveshaft failure in qualifying. "I was running in P12, it was difficult to overtake, the pace wasn't there I didn't want to take any risks but still I locked up the fronts and I hit the wall. I don't understand how but we will definitely look on the data and what went wrong and learn about it."
Magnus, 21, holds a 16-point advantage over Zengő Motorsport driver Bence Boldizs in the FIA WTCR Rookie classification after Boldizs, 23, scored his first win in the new-for-2020 category in Race 2.
"The track was very slippery and the conditions were not easy but our aim was to finish both races and we managed to do this," said Boldizs, who was also racing on the Nordschleife for the first time in his CUPRA Leon Competición. "We scored some good points and this was also important."
Northern Irish driver Jack Young, 18, was also chasing FIA WTCR Rookie points in Germany. However, damaged inflicted to his Vuković Motorsport-run Renault Mégane RS TCR in Race 1 meant he was a non-starter for Race 2.