WTCR - EHRLACHER: WTCR TITLE THE GOAL BUT THE LEVEL IS EVEN HIGHER IN 2019
Yann Ehrlacher is aiming high in the WTCR – FIA World Touring Car Cup presented by OSCARO this season, but wary the competition will be even tougher in 2019 than it was last year when 15 drivers won races and the title was decided by three points in a thrilling seven-way decider.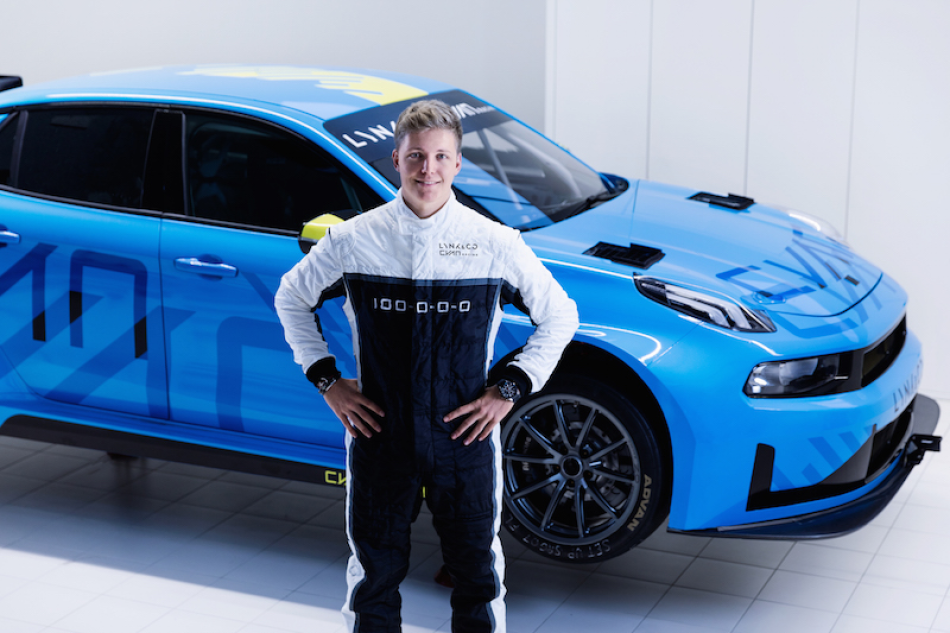 Frenchman Ehrlacher, 22, is joining uncle Yvan Muller – the four-time FIA World Touring Car champion – plus Muller's fellow WTCC title winners, Thed Björk and Andy Priaulx, at Cyan Racing to drive the all-new Geely Group Motorsport-developed Lynk & Co 03 TCR.
After winning twice in WTCR OSCARO in 2018 and leading the standings after 12 rounds, Ehrlacher is highly rated and one of a growing number of title contenders. Here he discusses the opportunity he's been given and his prospects for the upcoming campaign.
Two years ago nobody really knew you at international level but now you have this chance with Lynk & Co and Cyan Racing. How good is that?
"It's insane. Even one and a half years ago nobody knew me internationally. But after two seasons in touring cars, being employed by such a professional team and having such an opportunity is an amazing chance and I'm really grateful to Cyan to think about me."
Why you, what do you bring to the team?
"Last year I had a great tool in my hands with the Honda, a great team around me with ALLINKL. COM Münnich Motorsport, which provided me with a great chance to score points, victories and, mid-season, leading the championship. They were the key facts to attract Cyan's faith."
You're teaming up with three world champions. How will that help you?
"The team have good engineers and good people to take care of us. Everything is put together to bring the performance as high as possible. Then I have three team-mates who are world champions with eight titles shared between them, which is actually huge. It will only be my third season at this level so I have plenty of things to learn, plenty of experience to take. It's definitely the best place to be, a big chance."
What were your first impressions of the Lynk & Co 03 TCR in testing last month?
"The car is great, the seat fitting is great, the positioning in the car is great, now we have to build some experience and trust with the team, the procedure we will put together and stuff like that, because everything is brand new for me. But that's good for me and I'm really happy about how fast things are going. It was a great first touch with this Lynk & Co 03 TCR."
Can you win the title in 2019?
"I will have one of the best tools and maybe I would say one of the best teams around me to provide the best performance, so definitely the title is the goal. I have good team-mates but there are a lot of other very good drivers around. In 2018 the level was already really high but in 2019 it will go to another level with [Augusto] Farfus and [Nicky] Catsburg coming back, Andy Priaulx, too. It will be awesome and I will work hard, but the result will be the product of the work I do."
Does the tough period you endured after such a strong start to your 2018 season provide you with extra motivation to succeed in 2019?
"In the second part of the season we were missing a bit of luck, we had some incidents and we were unlucky with the engine failure [in Japan]. But the performance in qualifying was always there. It was a good experience to manage a difficult situation and I take it as experience to be even stronger this year. Definitely it will not be an extra pressure on my shoulders because, as I always say, the only pressure I have is in the tyres! Of course there will be pressure on everybody because there is Lynk & Co behind us, but definitely I will not be that much under pressure."
You've raced against your uncle Yvan Muller but now you're in the same team as him, what does that mean to you?
"That was one of the arguments when I had to take a decision against a few options and it's one of the reasons that pushed me on the Cyan side. It was not the main reason, there were plenty of other arguments. Already driving with him in the same championship is quite a nice story, that's something good to share with each other. But now we are part of the same team that's a step further and I am really happy. We will work together and he is giving me advice because he has 25 years of career behind him and I have only five. It's a good feeling to be team-mates with Yvan and also Andy because when I was a child I was looking at the races when they were driving against each other. I remember so well being woken at 3am or 4am to see the Macau final when they were playing for the title between each other. The chance I have now is amazing."
YANN EHRLACHER FAST FACTS
Date of birth: 4 June 1996 (age 22)
Place of birth: Mulhouse, France
Nationality: French
WTCR wins: 2
WTCR fastest laps: 2
WTCR laps led: 26
WTCR 2018 final ranking: 10
Did you know? Ehrlacher's mother Cathy was a respected single-seater racer in her own right
competing in Formula 3 and Formula 3000. His father Yves was a professional footballer with
Strasbourg, Lens, Bastia and Mulhouse.