WTCC: Practice 1 - Honda cars top time sheet
Two Honda Civic cars topped the morning's first thirty-minute session at Suzuka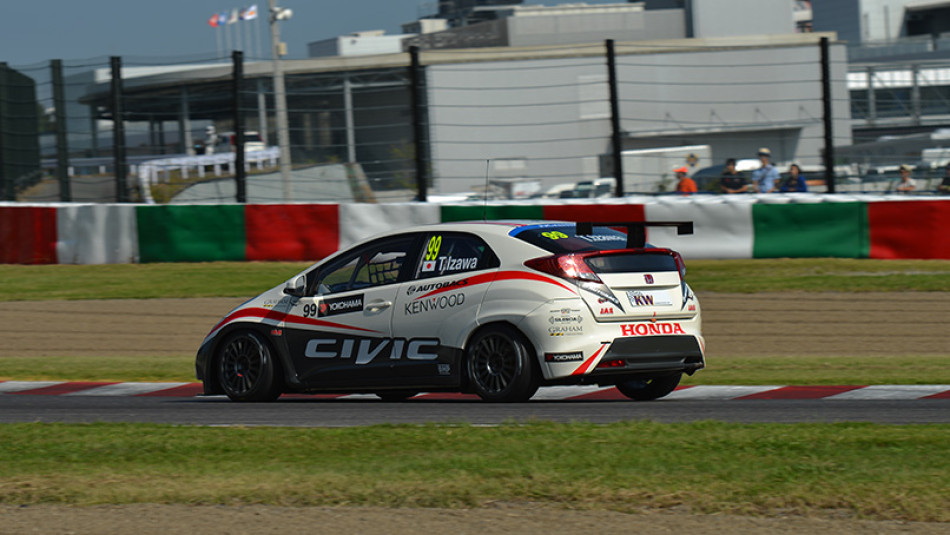 Tiago Monteiro posted a provisional fastest lap of 53.703 in the early stages and then improved to 53.683 just before the end of the practice.
Honda guest driver Takuya Izawa created a surprise by posting the second fastest lap of 53.876, placing himself ahead of the Chevrolet Cruze of Yvan Muller (53.941).
None of the other drivers was able to break the 54-second wall. Tom Coronel ranked fourth in his BMW 320 TC (54.093) followed by Norbert Micheliszs Honda (54.114), Pepe Oriolas Chevrolet (54.179), James Thompsons LADA (54.268), Stefano DAstes BMW (54.319 the best of the Yokohama Trophy cars), Gabriele Tarquinis Honda (54.439) and the SEAT Len of Rob Huff (54.493).
Contrary to what happened during yesterdays test session, no red flag disrupted this first practice.
However, once again a few drivers took extra risks and spun or drove wide onto the run-off areas. Yvan Muller, Alex MacDowall, Hiroki Yoshimoto, Tarquini, Darryl OYoung, Mikhail Kozlovsky, Fernando Monje, Mehdi Bennani, Masaki Kano and Ng Kin Veng were all able to rejoin, while Marc Basseng was black flagged after he needed to be towed off the gravel trap at Turn 8.