WTCC 2013 season kicks off in Monza
After a long winter full of changes, the 2013 WTCC season gets underway in Monza this weekend, replete with new teams, new faces, and a plethora of new challenges.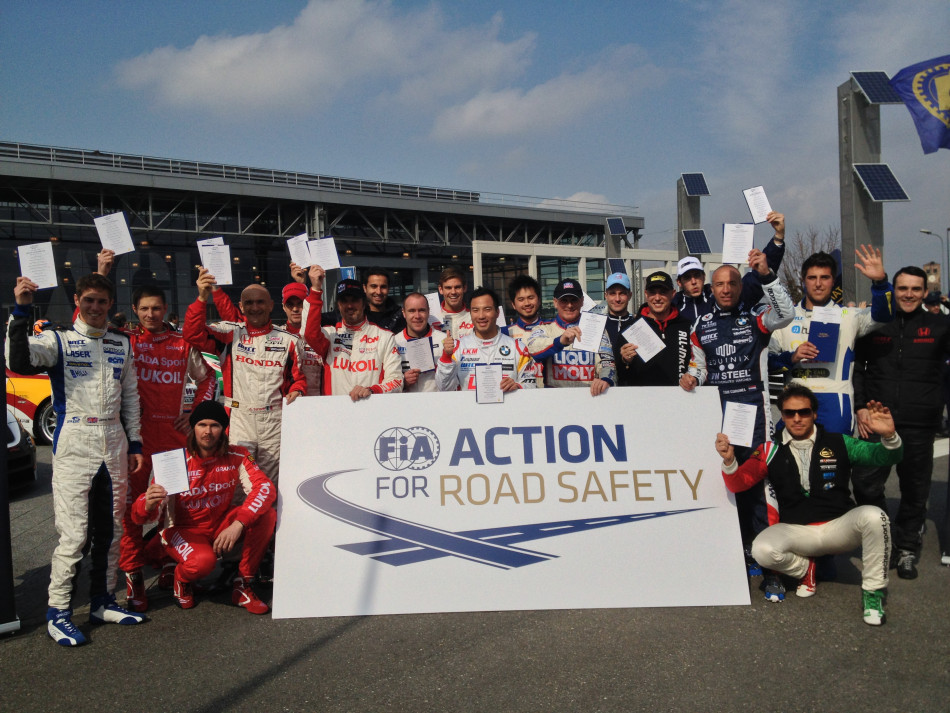 The 2013 FIA World Touring Car Championship gets underway this weekend at Italy's iconic Autodromo Nazionale Monza, a circuit famed for its classic races at every level, from club events to global championships.
The twenty-four round WTCC calendar will be taking in twelve venues on five continents, from Monza to Macau by way of Morocco, Brazil, and the United States. Moscow Raceway will be making its debut as a WTCC host for the Race of Russia, scheduled to take place on 9 June.
The Race of Russia is not the only change to WTCC this season – the more experienced drivers have spent the winter playing a round of musical chairs, while there are new faces to welcome in the paddock, from teams and drivers to sponsors. Perhaps the highest profile driver change came about when Rob Huff announced that he would be racing a SEAT Leon WTCC for incomers Münnich Motorsport after Chevrolet – his home for eight seasons – elected to leave the championship.
"I am excited," defending champion Huff admitted when asked about the WTCC season ahead. "I can't wait to race with number one on my car! At the same time, I know it's going to be a tough season. The SEAT is an excellent car, but six years old. Gabriele did wonders at its wheel, but couldn't get really close to the Chevrolet cars.
"I have to be realistic, but I am also optimistic. New things are happening in the championship and if the circumstances are right, we may be good. My aim is to win a few races and claim some other podium results. I am confident that it will be an enjoyable year for me."
Huff's move isn't the only change to WTCC this season – there have been team and driver changes aplenty over the winter. Two new manufacturers have joined the fray, in the form of Honda and LADA, while Chevrolet have departed, leaving title favourite Yvan Muller's RML team without factory backing. Another high profile departure comes in the form of Alain Menu, who has left the series to compete in the Porsche Supercup.
Former F1 team owner Adrian Campos is joining the fold with a pair of SEAT Leons prepared by Sunred Engineering, while racer Stefano D'Aste has founded his own team, PB Motorsport, running a single BMW 320 TC. Tom Chilton will be racing for RML, Aleksei Dudukalo is moving to LADA,
Tiago Monteiro will be racing for incomers Honda, who are taking part in their first full season after the Portuguese racer competed in three rounds at the end of 2012. Joining Monteiro is Gabriele Tarquini, who had been racing for SEAT.
Also joining the sport are a wealth of new sponsors, demonstrating the growing strength of the WTCC brand. Valvoline will be giving their backing to BMW's Tom Coronel, while the Honda team have secured title sponsorship from Castrol in addition to backing from the Brose Group. Further boosting the sport is the news that the WTCC has signed a partnership deal with Iveco.
The future of the WTCC is growing brighter by the day, with news that WRC superstar Sebastien Loeb has been testing a prototype based on his Citroen DS3 WRC for the French marque's hotly anticipated but yet to be green-lit WTCC programme.