WTCC 2013 - A Field of Thirty-One Cars at Shanghai
2013 WTCC Asian Trophy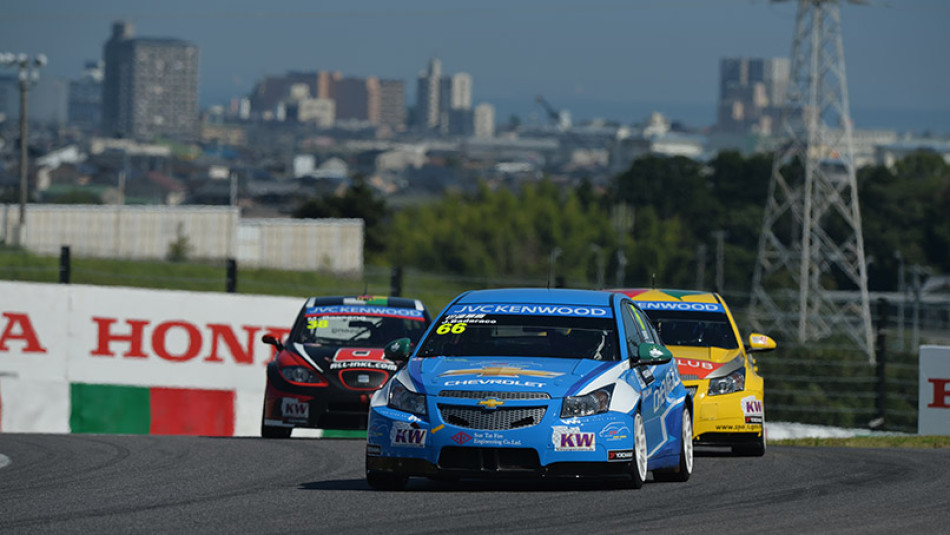 The addition of Thed Björk's Volvo C30 and the participation of six competitors of the Asia Trophy, has boosted the WTCC field to a season-record of thirty-one cars.
With the Drivers' and Manufacturers' Championships that have already found their winners, focus switches on the fights for the trophies.
In the Yokohama Drivers' Trophy, bamboo-engineering's James Nash defends his current leadership from his team-mate Alex MacDowall who has to recover a gap of 32 points while 66 are still at stake.
RML is just one step away from clinching the Yokohama Team's Trophy; its current leading margin of 78 points, when 108 are still to be awarded, does not leave much hope for a recovery to bamboo-engineering.
In the Asia Trophy, Yukinori Taniguchi who is leading after the first event at Suzuka, will race in China with a Campos Racing SEAT car against a group of five drivers from Macau.
Song Veng Racing Team's Jerónimo Badaraco is the best placed of the Macanese racers, followed by Ng Kin Veng of China Racing and Ho Wai Kun of Liqui Moly Team Engstler.