This page contains archived information and may not display perfectly
WRC - World's elite eSports gamers primed for world final in Ypres
Six gamers will line up for the eSports FIA WRC Championship world final at Ypres Rally Belgium this weekend. The elite players will battle it out for the world title, with title holder Lohan 'Nexl' Blanc back to defend the crown.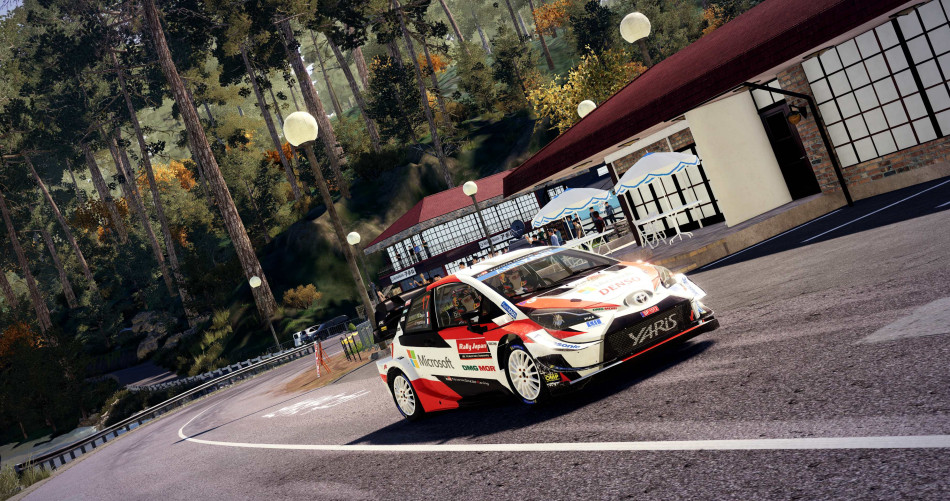 Six elite pilots from four countries will battle head-to-head for the coveted eSports FIA WRC Championship presented by Toyota Gazoo Racing world title in Belgium this weekend (Saturday).
Having originally been scheduled to take place in late 2020, the ongoing Covid-19 pandemic forced the rescheduling of the event to this weekend. The winner will drive away in a brand-new Toyota Yaris GR road car.
The 2021 grand final will take place just a few weeks later, in Athens on 8 September as a prelude to Acropolis Rally Greece.
Five finalists, including two-time champion Lohan 'Nexl' Blanc and regular season champion Sami-Joe Abi Nakhle, emerged from more than 15,000 players who contested 11 qualifying rounds. All were played on the official video game of the FIA World Rally Championship.
The sixth finalist, Yanis 'Greekman' Kalogerias, qualified via a wildcard event held at Rallye Monte-Carlo 2020.
The full list of finalists in seeding order is:
1. Sami-Joe Abi Nakhle (LBN)
2. Lohan 'Nexl' Blanc (FRA)
3. John 'Izamusing' Bebnowicz-Harris (FRA)
4. Dylan Noel (FRA)
5. Marco 'Botti JR' Bottinelli (ITA)
6. Yanis 'Greekman' Kalogerias (GRE)
The finale of the fifth edition of the eSports tournament will be fought out in Ypres as the eighth round of the real-life WRC makes its Belgian debut on the asphalt roads around the town.
Finalists will face each other in a round robin on eight special stages using identical rigs provided by Playseat, steering wheels from Fanatec, PCs delivered by FlexIT and screens made available by BenQ/Mobiuz.
The four quickest drivers over the eight stages will then move through to the televised grand final which will be held over three more stages at 19.00 CET. Fans can tune in around the world on the WRC's official Facebook page at www.facebook.com/wrc.
In addition to the winner earning a Yaris GR, the runners-up will not leave empty-handed. The second placegetter will win a simulator by Fanatec, Playseat and BenQ/Mobiuz, the third man on the podium earns a TW Steel Canteen Watch and the MVP will claim a gaming PC from FlexIT.
Additionally, the driver who produces the biggest moment of the day will walk away wearing a TW Steel watch.
The eSports FIA WRC Championship is organised by WRC The Game publisher Nacon and development studio KT Racing.
It has been a feature of the WRC's official video games since 2016. A copy of the game is the only entry ticket needed to have a shot at the world crown. Worldwide over 200,000 players take part in the weekly challenges and the eSports WRC tournament, collectively playing more than 4.4 million stages each month.