WRC - Kajetanowicz and Szczepaniak Pole secure WRC2 Challenger title in Japan*
The Poles are the inaugural champions in the WRC2 Challenger class.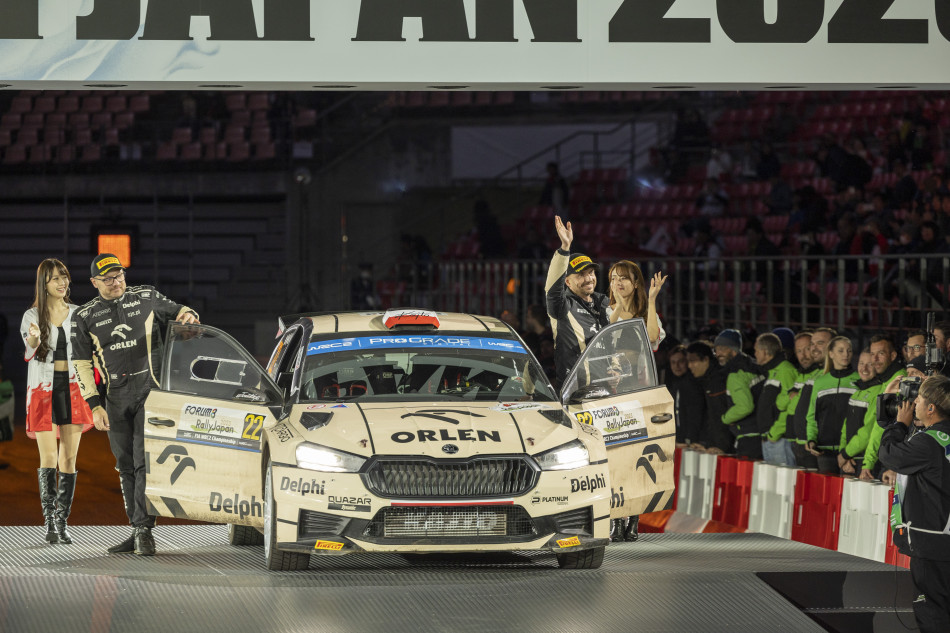 There were celebrations for Kajetan Kajetanowicz on Sunday as the Škoda Fabia RS Rally2 driver was crowned champion in WRC2 Challenger at FORUM8 Rally Japan*.
He and co-driver Maciej Szczepaniak required a result of third or higher at this final round of the season to secure the title, and by recording a second-place finish behind rival Nikolay Gryazin, the Polish pair were successful in doing so.
Kajetanowicz and Szczepaniak become the inaugural champions in WRC2 Challenger, a support series introduced at the beginning of 2023 for WRC2-registered drivers and co-drivers who have not previously won a title with Rally2 machinery at WRC level.
"We can say we are the champions!" said the ecstatic Kajetanowicz. "It's amazing, but I want to say thank you to Maciej, to the whole of ORLEN Rally Team, all of my sponsors and of course to my wife. It's an amazing feeling!"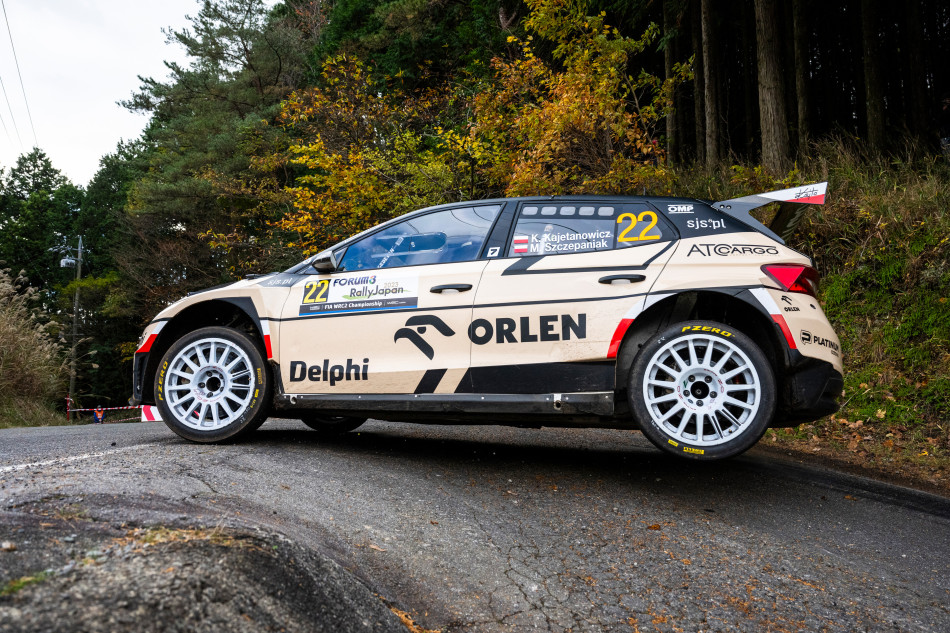 While Kajetanowicz and Gryazin both netted podiums in the WRC2 category outright, Norway's Andreas Mikkelsen was in a league of his own and took victory by more than a minute. Mikkelsen wrapped up the WRC2 title a fortnight ago at Central European Rally, and the triumph here in Japan was his fourth of the season.
"This one was really nice," Mikkelsen said. "It's been a really challenging weekend and I think our experience was key here. We made the difference on the first two stages and then from then on we tried to control it."
Local driver Osamu Fukunaga finished fourth, while Daniel Chwist and Eamonn Boland completed the top six. Driving a Citroën C3 Rally2, Boland also took the WRC Masters Cup honours, but his result was not enough to prevent the absent Alexander Villanueva from winning the series.
*Subject to confirmation of results of by the FIA