This page contains archived information and may not display perfectly
WRC - 2019 FIA World Rally Championship Rally de España - Preview
The penultimate round of the 2019 FIA World Rally Championship season, Rally de España (October 25-27) provides a unique challenge as the only mixed-surface event on the calendar.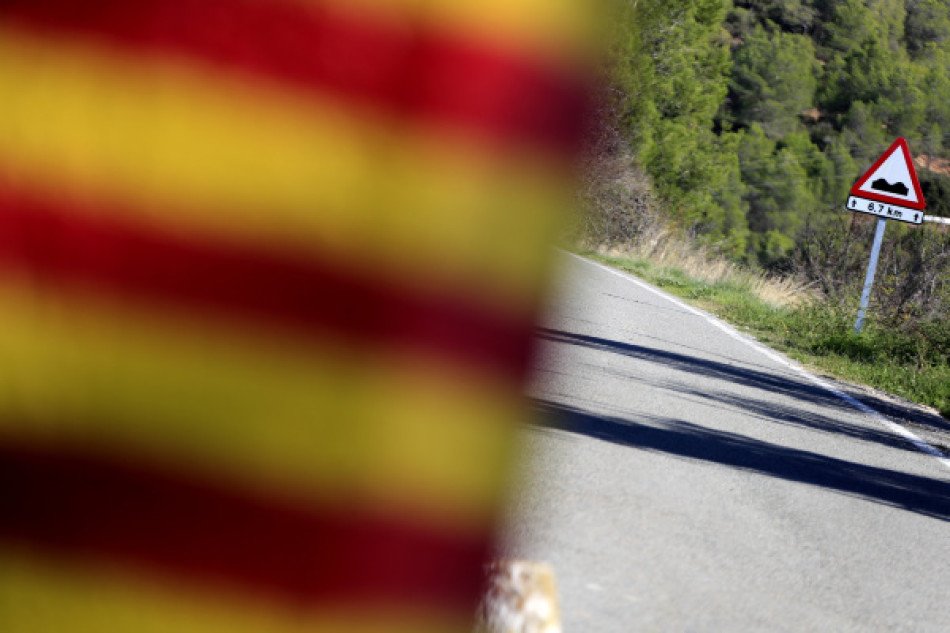 The first day of the Salou-based rally will be mostly held on gravel roads before the mechanics take centre-stage during a longer than usual evening service, as they will race to convert the cars to asphalt specification for the remaining two days. Following this overnight change, the drivers will have to quickly adapt to the fast and sweeping sealed surface, which is often compared to a race circuit in its characteristics.
After his victory on Rally GB, Toyota's Ott Tänak comes to Spain with a 28-point lead over his nearest rival in the drivers' standings, Citroën driver Sébastien Ogier. The Estonian is just a step away from glory as a win in Spain would give him a maiden World Champion title. Hyundai's Thierry Neuville also remains in contention, however the Belgian holds a deficit of 41 points to Tänak. The fight is much closer in the manufacturers' championship, where Hyundai leads Toyota by just eight points.
2018 Rally de España winner Sébastien Loeb returns to WRC action for his first start since Portugal at the beginning of June, alongside Spanish favourite Dani Sordo, who completes the Hyundai line-up at his home event. Japanese driver Takamoto Katsuta drives a fourth Toyota Yaris WRC, entered by Tommi Mäkinen Racing, for the second time following his convincing debut in Germany.
The newly-crowned champion Kalle Rovanperä heads the FIA WRC 2 Pro field, with his Škoda team-mate Jan Kopecký, M-Sport driver Gus Greensmith and Citroën's Mads Østberg now fighting for the runner-up position.
The top seven drivers in the FIA WRC 2 standings will all be in action as part of  a strong 19-car field, with Pierre-Louis Loubet defending his lead against rivals Benito Guerra, Kajetan Kajetanowicz and Nikolay Gryazin. Spain's rising star Jan Solans will step up to WRC 2 on his home rally, only a couple of weeks after his triumph in the FIA Junior WRC Championship, and will compete against his brother Nils, the 2017 FIA Junior WRC champion.

THE 2019 ROUTE

Since 2002 the event has been based in the Costa Dorada resort of Salou, 110 kilometres south of Barcelona, where the ceremonial start will take place on Thursday evening. Friday's gravel leg consists of two loops of three stages including the longest of the event, the 38.85 kilometre "La Fatarella –Vilalba" speed test with several asphalt sections. After the full switch to asphalt, Saturday takes the crews to the north for a repeated loop of three stages, before an evening stage on the Salou seafront. Sunday features two stages run twice, including "La Mussara", which is visited for the first time since 2014 and will serve as the rally-ending Power Stage.

RALLY DATA
 
| | |
| --- | --- |
| Total distance | 1.288.85 km |
| Stage distance: | 325.56 km (25.26%) |
| Number of stages: | 17 |


MEDIA ACCREDITATION

The Accreditation Desk is located at PortAventura World, Convention Centre (Av. Alcalde Pere Molas Km. 2, 43480 Vila-Seca – Salou).

The opening hours are: 
| | |
| --- | --- |
| Tuesday 22 October:  | 14:00 - 20:00 |
| Wednesday 23 October: | 08:00 - 20:00 |
| Thursday 24 October:  | 08:00 - 20:00 |
| Friday 25 October: | 07:30 - 14:00 |

2019 RALLY DE ESPAÑA TIMETABLE & MEDIA OPPORTUNITIES ORGANISED BY THE FIA
| | |
| --- | --- |
| Wednesday 23 October |   |
| Mandatory media safety briefing, Photographers' Room, Media Center | 17:00 hrs |
|   |   |
| Thursday 24 October |   |
| Mandatory Shakedown for P1 & P2P, Salou area | 09:00 - 10:30 hrs |
| Shakedown for all Priority drivers (P1, P2P, P2), Salou area | 10:45 – 12:45 hrs |
| Shakedown (others), Salou area | 13:00 - 14:30 hrs |
| 'Meet the Crews' Top 3 Shakedown, Michelin stage, PortAventura SP | 13:15 hrs |
| FIA Press Conference, Press Room, Media Center, HQ Convention Centre | 14:00 hrs |
| Starting with P2P & P2 drivers (10') |   |
| Followed by P1 drivers (10') |   |
| Autograph signing session for P1 crews, Salou, Passeig Jaume 1 | 18:00 - 18:30 hrs |
| Family photo with authorities & P1 crews, Salou, Passeig Jaume 1 | 18:40 hrs |
| Ceremonial start, Podium, Salou, Passeig Jaume 1 | 19:00 hrs |
|   |   |
| Friday 25 October |   |
| Start of Section 1, PortAventura SP | 08:00 hrs |
| First car arrives for regroup, media zone & service, PortAventura SP | 13:08 hrs |
| First car arrives for regroup, media zone & final service, PortAventura SP | 19:41 hrs |
| 'Meet the Crews' post-Leg 1, Michelin stage, PortAventura SP | During the 45' service |
|   |   |
| Saturday 26 October |   |
| Start of Section 3, PortAventura SP | 07:30 hrs |
| First car arrives for regroup, media zone & service, PortAventura SP | 12:00 hrs |
| First car arrives to regroup after SS12, Salou | 17:12 hrs |
| First car arrives for media zone, regroup & final service, PortAventura SP | 17:50 hrs |
| 'Meet the Crews' post-Leg 2, Michelin stage, PortAventura SP | During the 45' service |
|   |   |
| Sunday 27 October |   |
| Start of Section 6, PortAventura SP | 07:30 hrs |
| First car arrives for regroup, media zone & service, PortAventura SP | 09:38 hrs |
| First car arrives for Regroup after SS16, Les Borges del Camp | 11:25 hrs |
| Rally Finish, TC17D before Podium Salou, Passeig Jaume 1 | 14:01 hrs |
| Podium Ceremony & Price Giving, Podium Salou, Passeig Jaume 1 | From 15:00 hrs |
| FIA Press Conference, Press Room, Media Center, HQ Convention Centre | 16:00 hrs |


FIA PRESS CONFERENCE ATTENDANCE
 
| | |
| --- | --- |
| Thursday 24 October | FIA WRC |
|   | Ott TÄNAK (EST), Toyota Gazoo Racing World Rally Team |
|   | Sébastian OGIER (FRA), Citroën Total World Rally Team |
|   | Dani SORDO (ESP), Hyundai Shell Mobis World Rally Team |
|   | Elfyn EVANS (GBR), M-Sport Ford World Rally Team |
|   | FIA WRC 2 Pro |
|   | Gus GREENSMITH (GBR), M-Sport Ford  |
|   | Mads ØSTBERG (NOR), Citroën Total |
|   | FIA WRC 2 |
|   | Pierre-Louis LOUBET (FRA) |
|   | Jan SOLANS (ESP) |
|   |   |
| Sunday 27 October | Winning FIA WRC 2 Pro Championship crew |
|   | Winning FIA WRC 2 Championship crew |
|   | Top three crews in the overall classification |
|   | Representative of the winning manufacturer |


2019 RALLY DE ESPAÑA, MANUFACTURER ENTRIES
 
| | |
| --- | --- |
| Hyundai Shell Mobis WRT | Thierry Neuville / Nicolas Gilsoul (#11) |
|   | Dani Sordo / Carlos Del Barrio (#6) |
|   | Sébastien Loeb / Daniel Elena (#19) |
|   |   |
| Toyota Gazoo Racing WRT | Ott Tänak / Martin Järveoja (#8) |
|   | Kris Meeke / Sebastian Marshall (#5) |
|   | Jari-Matti Latvala / Miikka Anttila (#10) |
|   |   |
| Citroën Total WRT | Sébastien Ogier / Julien Ingrassia (#1) |
|   | Esapekka Lappi / Janne Ferm (#4) |
|   |   |
| M-Sport Ford WRT | Teemu Suninen / Jarmo Lehtinen (#3) |
|   | Elfyn Evans / Scott Martin (#33) |
FIA WORLD RALLY CHAMPIONSHIP CLASSIFICATIONS

The provisional classifications for all the WRC Championships is available on the following link:
https://www.fia.com/events/world-rally-championship/season-2019/standings
WATCH THE PREVIEW