World's First FIA Intercontinental Drifting Cup announced
Tokyo to host FIA Intercontinental Drifting Cup 2017 with SUNPROS confirmed as promoter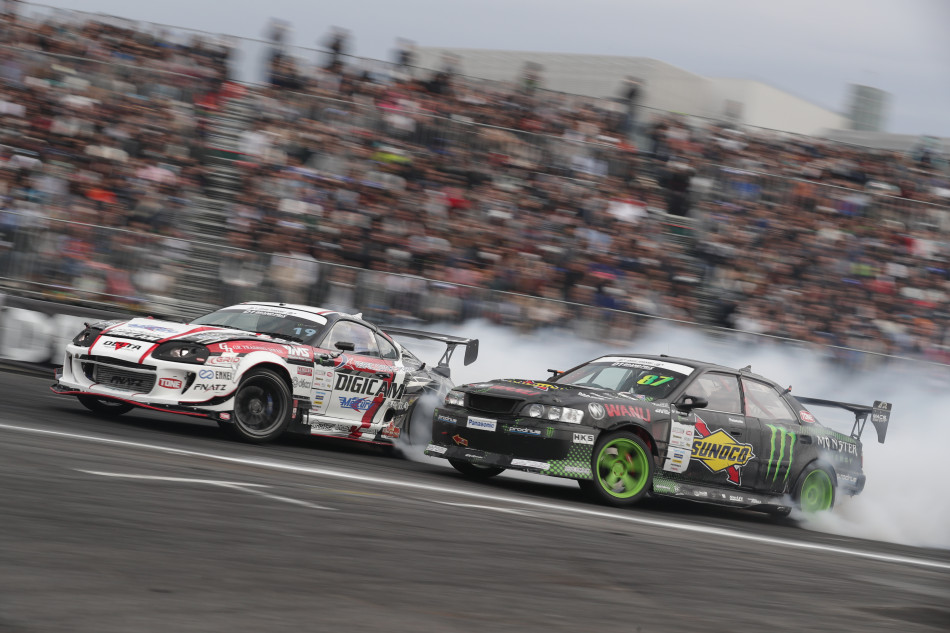 It began on the Japanese mountain pass (Toge) in the 1980s and now captivates young people all around the world. In 2017, the FIA set unified world regulations for drifting, and today (21 June) at the fifth FIA Sport Conference in Geneva, announces the discipline's first international competition – the FIA Intercontinental Drifting Cup – on 30 September – 1 October, to be held in Daiba, Tokyo, Japan.
The FIA opened the tender process to find a promoter for the Intercontinental Drifting Cup in July 2016, and based on criteria including the commitment to the event, the competition management and the future development of the sport, it nominated SUNPROS as the promoter. SUNPROS has been hosting the D1 Grand Prix since 2001, and is confident that the drift culture born in Japan will be sent around the world with the FIA Intercontinental Drifting Cup.
FIA President, Jean Todt, said, "This is the beginning of a very important category for the FIA. As we continue to develop motor sport around the world, drifting has a great appeal to young people and has a passionate core following which is only going to get bigger.
"With the creation of the FIA Intercontinental Drifting Cup, we are building the framework for a standard format which will help the sport continue to grow from grass roots level to more professional competitions globally. We are setting the standard for what I'm sure will be a hugely successful form of motor sport."
Following the FIA's appointment of SUNPROS, President of SUNPROS, Mr Saita, said, "We are proud to be able to hold a world competition in Japan with a form of motor sport that originated here. At the same time, I want to contribute to the expansion of drifting competition all over the world – this is an exciting time for this discipline." Mr. Isao Saita is also the founder of D1.
More information for competitors, media and spectators will be released in due course.
You can follow the FIA Intercontinental Drifting Cup on Facebook, Twitter and Instagram, as well as on the official website. 
Event details
Competition Name:FIA Intercontinental Drifting Cup
Date: 30 September – 1 October 2017
Place: Daiba, Tokyo
Information: The first world drifting competition
Governing body: FIA
Promotor: SUNPROS (D1 Grandprix Promotor)
Official logo