This page contains archived information and may not display perfectly
World RX - Timmy Hansen tops day 1 at Speedmachine
2019 World RX of Great Britain - Qualifying 2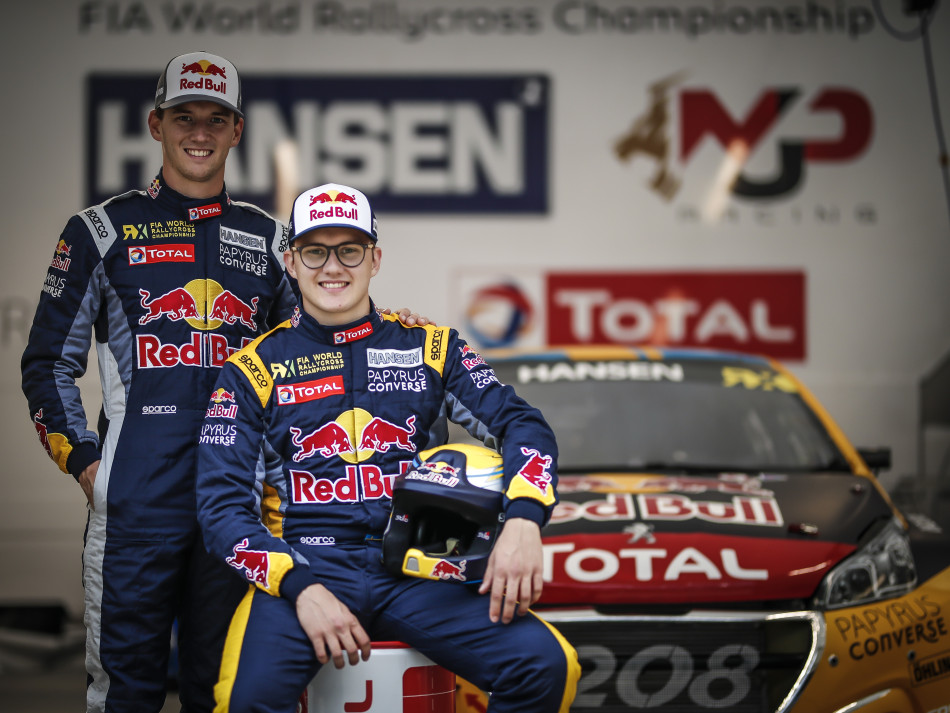 Sweden's Timmy Hansen was again quickest in Q2 at the Dayinsure World RX of Great Britain, round four of the FIA World Rallycross Championship.
Team Hansen MJP's Hansen won Q2 race one in front of team mate Kevin Hansen for the second qualifier in a row at the Speedmachine Festival at Silverstone and set the quickest time, even though ALL-INKL.COM Muennich Motorsport's Timo Scheider pushed hard in Q2 race four and was just 0.344 seconds slower.
Another 50 qualifying points for quickest time in Q2 makes Timmy Hansen TQ (top qualifier) at the end of the first day for the third time in four rounds in 2019. "Today couldn't have gone better, this is a track that suits very well our car and immediately from the first laps of practice I was in a good rhythm, the starts have been good, everything has been as we hoped it will be," he said.
"It's much harder than it sounds but everything has gone well, all of the small little details. It's a perfect was to start the weekend.
"Spa is a really good example of how small things can make the weekend very different. That's rallycross, everything has to right and you have to do good launches, take the right tyres and jokers. It wasn't going our way in Belgium but now feels like both me and Kevin are back on it and we're back where we want to be."
Kevin Hansen was P3 in Q2 and is P2 in the Intermediate Classification. Monster Energy RX Cartel's Andreas Bakkerud is third on Saturday, but in Q2 he was seventh quickest, as Team STARD's Janis Baumanis was fourth behind the Hansens and Scheider, GRX Taneco's Joni Wiman was fifth and EKS Sport's Krisztian Szabo was sixth. GRX's Timur Timerzyanov and the GC Kompetition Renault Meganes of Sweden's Anton Marklund and France's Guerlain Chicherit completed the Q2 top 10.
Sweden's Robin Larsson is TQ in the FIA European Rallycross Championship for Supercar and Sweden's Oliver Eriksson is first in the RX2 International Series after Q3. 
Find full Silverstone World RX results here.