This page contains archived information and may not display perfectly
World RX - Suárez prepares for electrifying RX2e home return
The World RX of Catalunya (29-30 October) will mark a momentous homecoming for Pablo Suárez, as the Spanish driver aims for a maiden victory on home soil at the end of his second FIA RX2e Rallycross Championship season.
The 30-year-old, who is from Gran Canaria and lives in Barcelona, made his rallycross debut at the Circuit de Barcelona-Catalunya last year.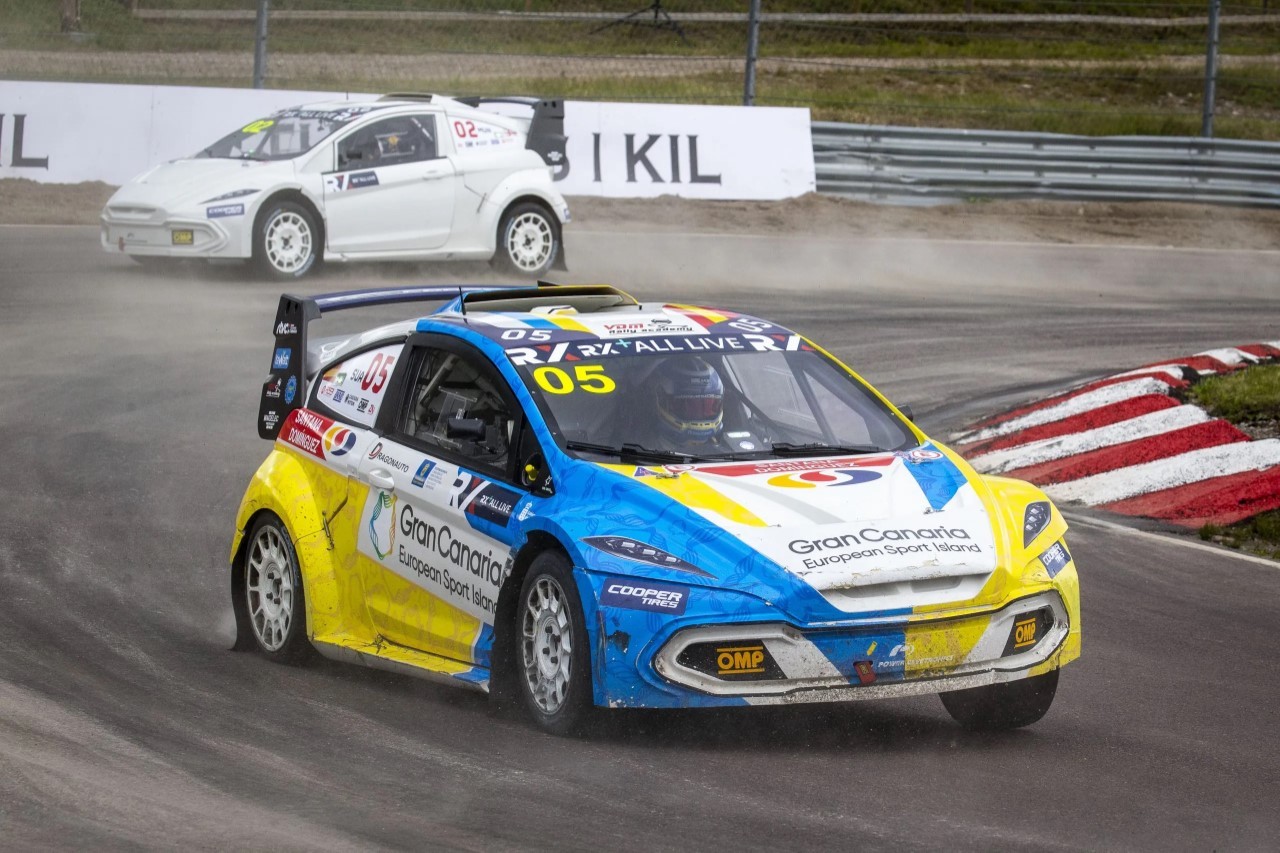 "I was on the start line for my very first rallycross race and above me was the gantry with the words 'FIA World Rallycross Championship'  and I thought to myself 'what the hell am I doing here?'", admits Suárez.
"It was a case of let's see what happens. I was leading at the first corner, but at turn two Jesse Kallio touched me and I ran into the inside wall.
"I lost two positions, but it was like 'welcome, this is rallycross!'
"I finished fourth in my first race, close to the podium, and with all my friends there it was a really cool moment for me."
Before rallycross, Suárez was a promising rally driver. He was the 2014 Canary Island FWD Tarmac Rally champion, gained national experience contesting the 2016 Dacia Sandero Challenge and finished runner-up in his second season in the 2018 Catalonia RACC Rally Challenge.
Suárez works for the Spanish electro-mobility specialist QEV Technologies, one of the founding partners of RX2e, which is how he became involved in the all-electric World RX feeder series.
"I was looking for a good electric motorsport project, because I knew that it would be more attractive to sponsors," says Suárez.
"My boss at QEV said, 'why don't you do rallycross?' It was an interesting idea, but I am a rally driver and I've never done rallycross before. But then I thought, 'why not?'"
And Suárez did extremely well in his debut season, finishing third in the 2021 RX2e drivers' standings.
"I like to race in a championship where all the cars are the same, and in RX2e it's even more like this because there really is no difference," confirms Suárez.
"In a combustion engined car you can have one car with a little bit more power because the engines cannot be exactly one hundred per cent equal, but in electric racing they really are equal. You can see it, because the races are so close and you never know who is going to win.
"I am still learning about managing the racing. In rallying you have two and sometimes three days to manage the race, but in rallycross you always must drive one hundred and twenty per cent in a very short time. It is very intense and not so easy. I didn't do karting, so I am still learning about race craft and how to make good decisions in a short time."
Suárez is also looking forward to racing at the World RX of Catalunya as it will be the first 100% electric FIA Rallycross World Championship event.
It will include a pioneering e-Mobility Experience festival, which is billed as the largest e-Mobility fair in Southern Europe.
All the major automotive manufacturers will be present, and there will be opportunities to track test electric road cars, other modes of transport such as electric bicycles and scooters, exhibitions, trade stands and an area for youngsters to get their first taste of safe and sustainable electric driving.
Whilst Suárez is looking forward to visiting the e-Mobility fair, his main target will be winning his first RX2e race.
And he arrives on great form – having finished third last time out at Spa-Francorchamps.
"Since the FIA World Rallycross Championship has been coming to Barcelona, it has raised the profile of the sport and fans are becoming more aware of rallycross. They like it and want to come to watch," says Suárez.
"For sure for me it will be a very special event and I'll want to do better than I did last year and show how much I have improved as a driver.
"I really like the track in Barcelona. I enjoy it a lot, and I return this year with a lot more experience.
"Am I going there to win?
"Of course!
"I cannot say less.
"It would be a dream result for me."