World RX: Q&A with the new FIA World Rallycross Championship Sporting Manager Emil Axelsson
Emil Axelsson has been appointed FIA World Rallycross Championship Sporting Manager, bringing with him more than 15 years of top-level motorsport experience to the consultancy role.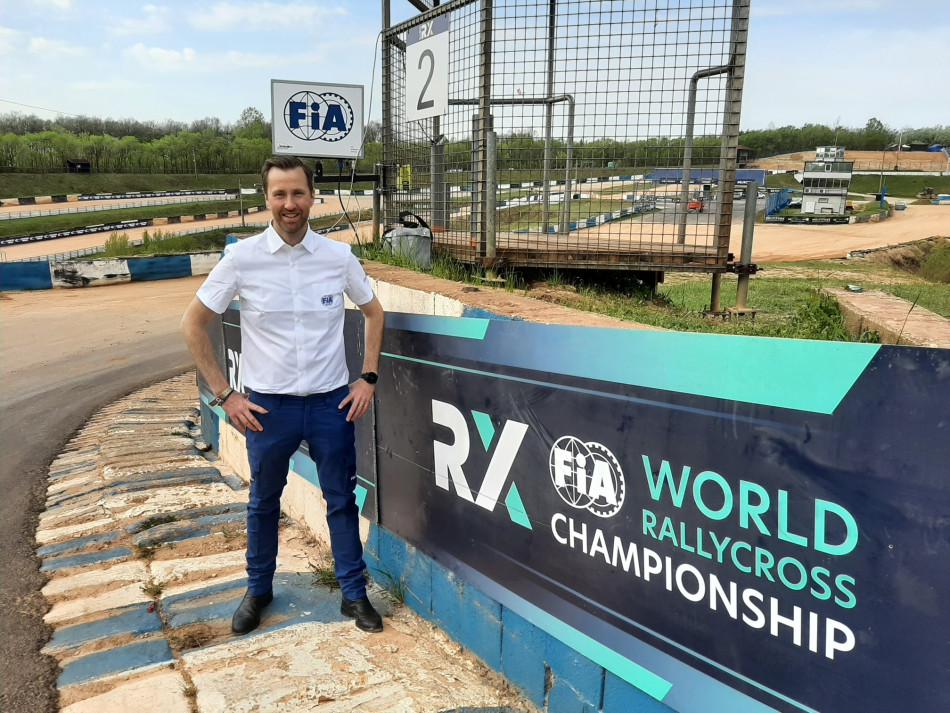 We caught up with the 39-year-old Swede as he prepares for the 2023 season opening World RX of Portugal in Montalegre (3-4 June).
What attracted you to the role of World RX Sporting Manager?
"I have a strong belief in rallycross. It has an intense sporting concept that should appeal to the modern young generation. Attracting a new audience, as well as maintaining the spirit of rallycross for the existing fans, are two key objectives."
What rallycross expertise do you bring to the World RX paddock?
"Since 2014 I have had several involvements in professional rallycross, both in team management and commercial director roles. I was instrumental in the creation and running of two internationally successful teams, EKS Audi Sport and Construction Equipment Dealer Team, and I have a proven record of success working with car manufacturers and major partners."
We also know that you see motorsport from a competitor's perspective.
"Yes, this is true. I have contested sixty-six rounds of the FIA World Rally Championship as a co-driver, becoming JWRC champion in 2006 [co-driving for Patrik Sandell] and WRC2 champion in 2012 [co-driving for Per-Gunnar Andersson]. I cannot claim to have driven in rallycross, but I have been a spotter for both Mattias Ekström – including when he secured his world championship title in Buxtehude in 2016 – and for Andreas Bakkerud, amongst others. To be a spotter with all the adrenaline pumping is as close to racing without being in the car as you can get, because you have to call the shots with very limited time to think!"
With all-electric power units, it's an exciting time in World RX – but there are also challenges.
"Technically the World RX cars are very fast and produce great racing, while the grid is full of star drivers – but for sure we have many challenges ahead of us. We want more cars competing at the top level, we want more teams and more drivers, and we want to host races in new territories. With all-electric cars we can race at both traditional rallycross tracks and at major city centre locations like Hong Kong – allowing the sport to appeal to loyal rallycross fans and to also attract a new audience. It is a very exciting time, and I am looking forward to working together with all stakeholders to find solutions, and to do our very best to grow the championship and rallycross as a sport."