World RX - Johan Kristoffersson and Timmy Hansen set the early pace as the all-electric World RX era hits the track
Johan Kristoffersson (Kristoffersson Motorsport VW RX1e) was fastest in the very first SuperPole session, as the all-electric FIA World Rally Championship era began at the Ramudden World RX of Norway – while rival Timmy Hansen (Hansen World RX Team Peugeot 208 RX1e) topped the time sheets after the opening two heats.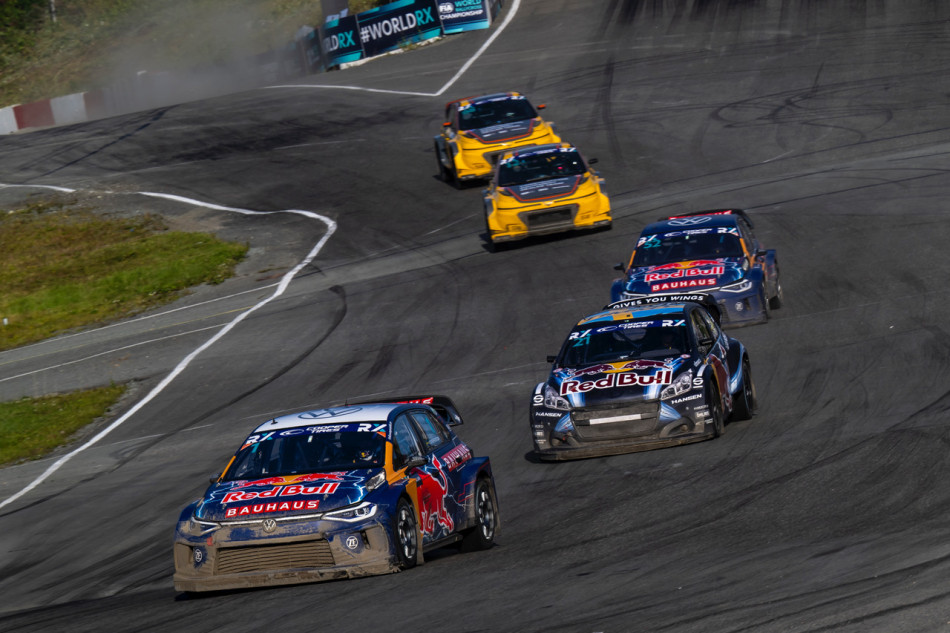 Kristoffersson, the defending world champion, set the pace in Heat 1 – aided by a blistering start – before Hansen produced a similarly electrifying launch in Heat 2 to turn the tables and cement the top spot in the overnight order, with the fastest lap of the day to his credit for good measure.
"We've had a very good day today," said Hansen. 
"There are no points awarded for the heats, of course, and this is only the first day of what will be a long season so there is plenty still to learn, but most of all I'm happy the car is working, it's been reliable and it's looking good. And every time we go out on-track, we keep getting faster."
In the sister Peugeot 208 RX1e, Kevin Hansen was consistently 'best-of-the-rest' on his way to third overall, ahead of Niclas Grönholm as Construction Equipment Dealer Team struggled to match the speed of Volkswagen Dealerteam BAUHAUS and Hansen World RX Team on the opening day.
In the supporting FIA RX2e Championship, star rookie Viktor Vranckx picked up from where he had left off at Höljes last month by getting the better of his Scandinavian rivals in their 'backyard'. Coached by last year's champion Guillaume De Ridder, the Belgian doubled up with the best time in both heats, pushed hard by Isak Sjökvist and the increasingly impressive Pablo Suárez.
Olympic skiing champion Aksel Lund Svindal, meanwhile, betrayed few nerves on his rallycross debut as he got stuck in with enthusiasm and thrilled the crowd with his fearless approach – to say nothing of a surprising turn-of-speed.
In the FIA European Rallycross Championship, championship leader Anton Marklund again proved unbeatable behind the wheel of his SET Promotion Hyundai i20, but with series returnee Fraser McConnell and home hero Andreas Bakkerud hot on his heels, the Swede knows he will have no time to relax tomorrow as he bids to avenge the disappointment of losing what would have been his maiden World RX victory in Hell three years ago.
Kobe Pauwels was the class of the field in Euro RX3, although he had to give best to chief title rival Jan Černý – by the margin of a single tenth-of-a-second – in heat one. Behind them, Marius Solberg Hansen maintained the momentum from his Höljes triumph last time out in third.