World RX: Hong Kong to host FIA World RX finale
Hong Kong will host the final round of the 2023 FIA World Rallycross Championship when the World RX of China takes place on November 11-12.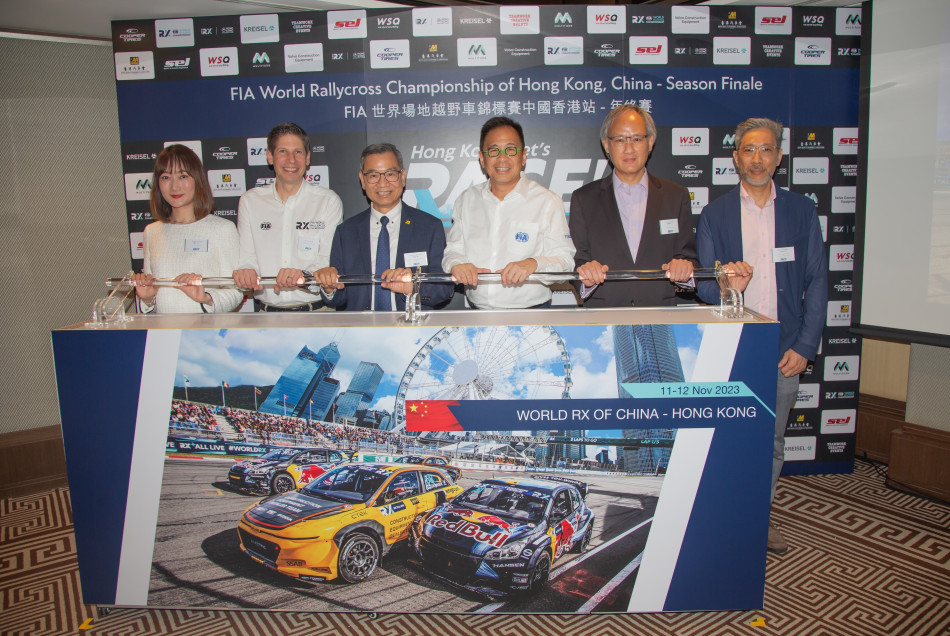 The race, which was officially announced today (March 21) at a launch ceremony at the city's Mandarin Oriental Hotel, will take place in Hong Kong's Central Harbourfront Event Space, right next to the iconic Victoria Harbour, where an all-new circuit will stage the first city centre contest in World RX history.
Following a summer tour through Europe – visiting Portugal (Montalegre), Norway (Hell), Sweden (Höljes), UK (Lydden Hill), Belgium (Mettet) and Germany (Estering) – and then a return to South Africa (Cape Town) in October, World RX will expand its horizons by venturing to the Asia-Pacific region for the very first time.
Organised locally by the Hong Kong Automobile Association (HKAA) and supported by the Cultural, Sport and Tourism Bureau of the Hong Kong Special Administrative Region (HKSAR), the race weekend – the inaugural edition of a three-year agreement – will serve up a double-header of electrifying action, with a round on each day.
Speaking at the official announcement in Hong Kong today, Lung-Nien Lee, FIA Vice-President for Sport Asia-Pacific, said: "It is the FIA's mission and responsibility to lead motorsport into a low-carbon future, to reduce its environmental impact and contribute to a greener planet.
"World RX being fully electric is in-line with the FIA's commitment to sustainability and acting as a technological laboratory. I would like to congratulate World RX, the Cultural, Sport and Tourism Bureau of the HKSAR and the HKAA for not only organising this event but also showcasing Asia's commitment to environmental sustainability."
Dr. Ringo Lee Yiu Pui, President, Hong Kong Automobile Association (HKAA) added: "We are pleased to see international motorsport return to Hong Kong.
"With over one hundred years of history, the HKAA is experienced in organising major events, and we are proud that Hong Kong will become the first venue in the Asia-Pacific region to welcome the FIA World Rallycross Championship, bringing the ultimate in motorsport entertainment to our city."
2023 FIA World Rallycross Championship calendar
June 3-4                     Round 1          World RX of Portugal, Montalegre
June 17-18                 Round 2          World RX of Norway, Hell
July 1-2                       Round 3          World RX of Sweden, Höljes
July 22-23                   Round 4          World RX of United Kingdom, Lydden Hill *
August 5-6                  Round 5          World RX of Benelux, Mettet *
August 19-20              Round 6          World RX of Germany, Estering
October 7-8                Rounds 7/8     World RX of South Africa, Cape Town *
November 11-12        Rounds 9/10   World RX of China, Hong Kong *
* Subject to track homologation