This page contains archived information and may not display perfectly
World RX - Hansen takes Q4, Kristoffersson is TQ in Germany
2018 World RX of Germany - Q4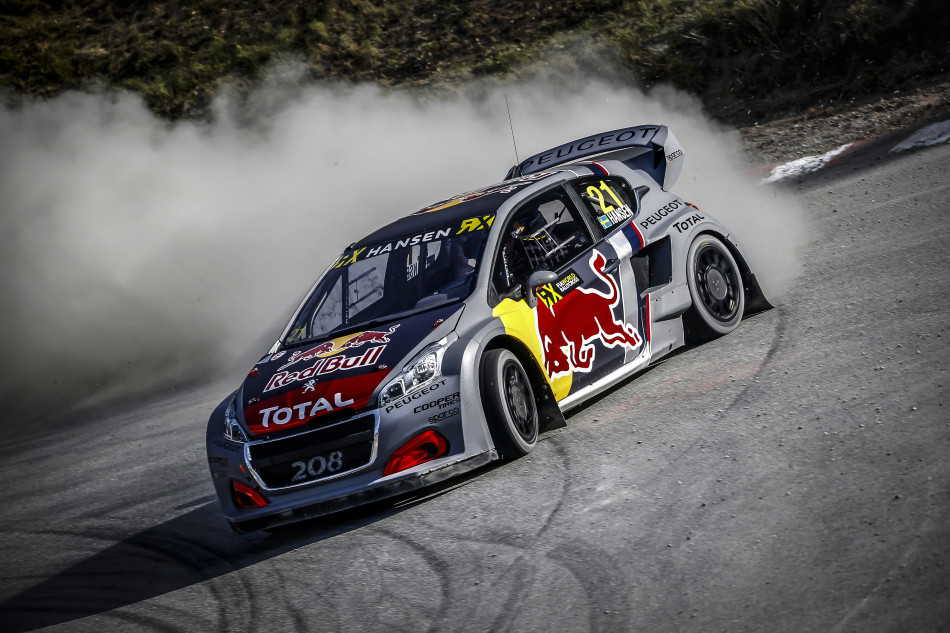 Team Peugeot Total's Timmy Hansen won Q4 race four at the World RX of Germany, round 11 of the FIA World Rallycross Championship to set the quickest time, as PSRX Volkswagen Sweden's Johan Kristoffersson took TQ (top qualifier) ahead of the semi-finals.
Hansen took the lead of Q4 race four from turn one and led EKS Audi Sport's Andreas Bakkerud and Mattias Ekstrom to win. Bakkerud was second quickest with Q4 race three winner Johan Kristoffersson third and Ekstrom fourth. Kristoffersson maintained his position in the Intermediate Classification and will start semi-final one on pole position this afternoon, joined by Hansen who was third in the Intermediate points.
EKS Audi drivers Bakkerud and Ekstrom will share the front row of semi-final two. Norway's Petter Solberg finished Q4 race four behind GRX Taneco's Niclas Gronholm and will start of row two of semi-final one next to Sweden's Kevin Hansen. Gronholm meanwhile will share row two of semi-final two with Hansen's Peugeot team mate, Sebastien Loeb, who followed Kristoffersson through Q3 race three and was fifth quickest.
GC Competition's Anton Marklund and Team STARD's Janis Baumanis will complete the semi-final one grid, Baumanis making the cut despite a spin in Q4 after contact with Marklund's GCK team mate Guerlain Chicherit, who just missed out in 13th and will be first reserve for the semi-finals should any of the top 12 not make it to the grid. Both Olsbergs MSE driver Kevin Eriksson and Robin Larsson will line up on row three of semi-final two. GCK's Liam Doran and GRX's Timur Timerzyanov had a close race in Q4 race two and were seventh and ninth quickest, but neither make it through to the semi-finals.
Find full Estering RX results here.