This page contains archived information and may not display perfectly
World RX - Bakkerud takes the honours in Q3
2019 World RX of Great Britain - Qualifying 3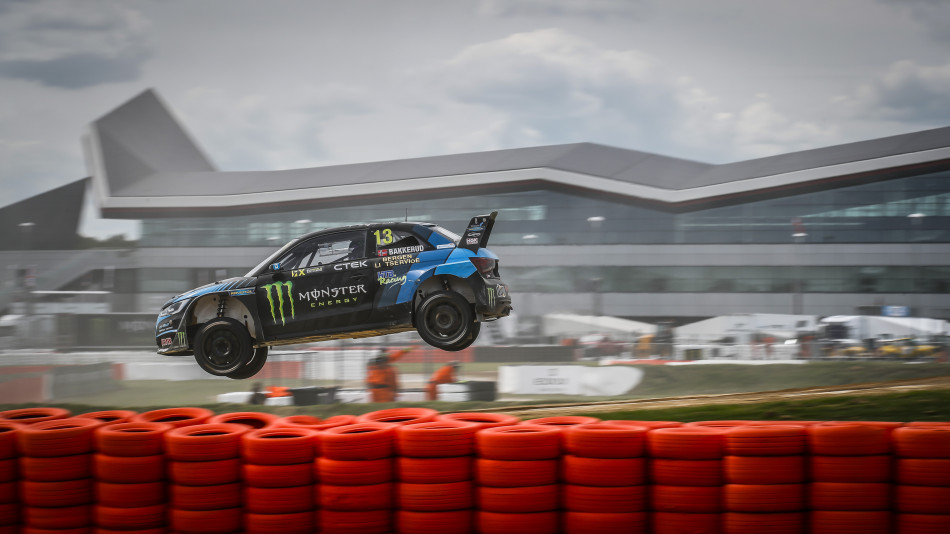 Monster Energy RX Cartel's Andreas Bakkerud ended Team Hansen MJP's run of fastest times at the Dayinsure World RX of Great Britain, round four of the FIA World Rallycross Championship in Q3 this morning.
Bakkerud took the win in Q3 race two and was quickest but Sweden's Timmy Hansen is still P1 in the Intermediate Classification by winning the first race in Q3 and being P2 in the qualifier behind Bakkerud.
France's Cyril Raymond produced a brilliant drive for the GCK Academy team, racing in Q3 race four he beat Albetac Racing's Mark Higgins out of turn one and was third quickest, with Hansen MJP's Kevin Hansen P4, GC Kompetition's Anton Marklund P5 and GRX Taneco's Joni Wiman P6.
The closest fight was between home heroes Oliver Bennett and Liam Doran in the first corners of race three. Xite Racing's Bennett made the best start and defended from Doran in the first three corners.
Monster Energy RX Cartel's Doran went side-by-side with Bennett over the biggest jump of the season but was sideways on landing and hit GCK Academy's Guillaume De-Ridder, which broke the Renault Clio's front left suspension.
Doran finished P7, Bennett was P8 as Higgins and Team STARD's Janis Baumanis completed the top ten.
Find full Silverstone RX results here.