This page contains archived information and may not display perfectly
World Motor Sport Council approves changes to 2020, 2021 and 2022 FIA Formula 1 Regulations
Updates to Sporting, Technical and Financial Regulations confirmed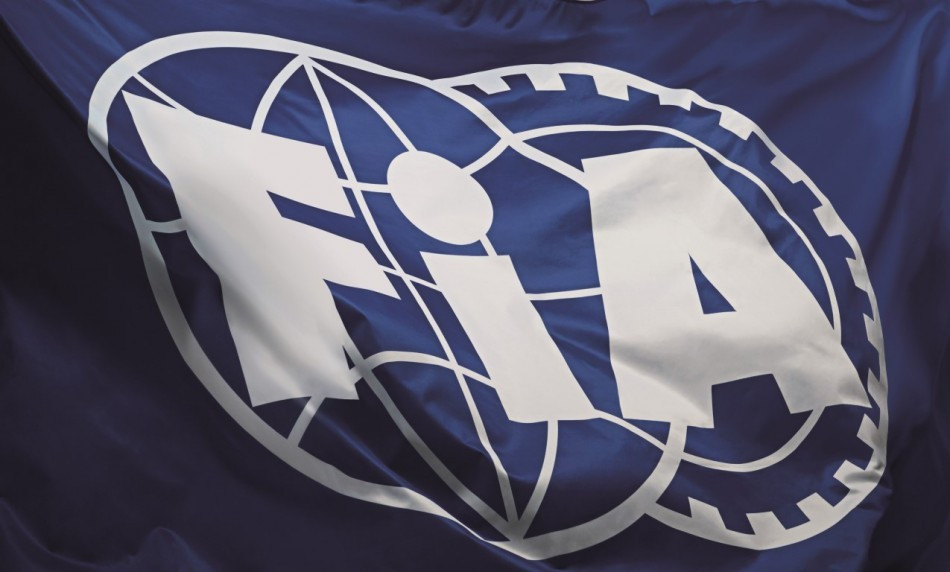 The World Motor Sport Council has approved by e-vote further changes to the Sporting, Technical and Financial Regulations governing the FIA Formula One World Championship primarily due to the ongoing need to reduce costs and safeguard the sport in light of the COVID-19 pandemic.
Following the initial agreement to postpone the 2021 Technical Regulations to 2022 (which was approved by the World Council on 30 March 2020), additional amendments to the Sporting, Technical and Financial Regulations for 2020, 2021 and 2022 have received unanimous support amongst the Formula 1 teams and were ratified today by the World Council.
The following is a summary of these changes:
Technical Regulations:
Freezing of a large list of components between 2020 and 2021. The list includes the chassis, gearbox, a number of mechanical components and impact structures. A token system has been devised to permit a very limited number of modifications in accordance to the competitors' specific needs.
From 2020, limitations to Power Unit upgrades.
For 2021, changes to the plan-view trim and simplification of the floor ahead of the rear tyres in order to moderate the increase of downforce between 2020 and 2021.
For 2021, minimum mass increase to 749kg.
Sporting Regulations:
For 2020, provisions for "closed" and "open" events and the relevant regulatory structure for each (e.g. personnel at the paddock), depending on whether such events permit spectators.
For 2020, various updates relating to tyre regulations, with provisions to allow for tyre testing during Free Practice 2 should it be necessary to approve a new tyre specification by Pirelli and the extended use of P140 tyres in the case of a wet Free Practice 1 session.
For 2020, a reduction in aerodynamic testing (ATR) and the introduction of Power Unit test bench restrictions for cost reasons.
For 2021, a further reduction in aerodynamic testing, and the introduction of a bias between championship position and ATR limitations. The ATR bias will be linear between P1 and P10.
For 2022, a number of key specific aspects of the regulations have been set out, including curfews, restricted number components (RNCs), scrutineering, and parc fermé prescriptions. These regulations work as a package together with the 2022 Technical Regulations that were approved by the World Council on 30 March 2020 and will be part of an ongoing review and refinement process throughout 2020 and 2021.
2021 Financial Regulations:
Reduction of the Cost Cap level to $145M for 2021, $140M for 2022 and $135M for 2023-2025, based on a 21-Competition season.
The following amendments/additions will be made to the exclusions currently provided for in the Financial Regulations:
Increase of Year-End Bonus exclusion cap for exceptional sporting results from $10M to $12M and Social Charges for Year-End Bonus.
Threshold for calculation of exclusion for Social Charges on Salary paid to staff lowered from 15% to 13.8%.
Costs incurred for staff entertainment (capped at $1M).
Wellbeing of employees: exclusion of costs incurred for medical programs (e.g. vaccination, eye tests, hearing tests) made available to all relevant employees.
Sustainability costs incurred for environmental initiatives.
Maternity/paternity/shared parental/adoption leave, exclusion for Salary costs.
Sick leave and long term sick leave: exclusion for Salary costs.
Projects undertaken to assist the FIA.
Concurrently with these regulation changes, the Notional Values for Transferable Components (TRCs) have been defined by the FIA for 2021, which is of increased importance considering the reduced Cost Cap level. It has been reaffirmed that the concept of the Notional Values (subject to their correct and fair setting), achieves the following:
Enables smaller teams to avoid the necessity to establish and maintain a capability to design, develop and manufacture the parts that have been designated as TRCs (Transferable Components)
Prevents project "flipping" (a small team supplying a big one to circumvent the Cost Cap restrictions).
Enables small teams to make genuine savings.
- 
Le Conseil Mondial du Sport Automobile approuve des modifications de la réglementation F1 pour 2020, 2021 et 2022
Les mises à jour des Règlements Sportif, Technique et Financier sont confirmées
Le Conseil Mondial du Sport Automobile a approuvé par e-vote de nouvelles modifications des Règlements Sportif, Technique et Financier régissant le Championnat du Monde de Formule Un de la FIA destinées principalement à répondre à la nécessité de réduire les coûts et de préserver la discipline dans le contexte de la pandémie de COVID-19.
Suite à un premier accord qui visait à reporter à 2022 le Règlement Technique 2021 (ce qui a été approuvé par le Conseil Mondial le 30 mars 2020), d'autres amendements aux Règlements Sportif, Technique et Financier pour 2020, 2021 et 2022 ont reçu le soutien unanime des équipes de Formule Un et ont été ratifiés ce jour par le Conseil Mondial.
Ces changements sont résumés ci-après :
Règlement Technique :
Gel d'une large liste de composants entre 2020 et 2021. Cette liste comprend le châssis, la boîte de vitesses, un certain nombre de composants mécaniques ainsi que les structures de choc. Un système à jetons a été conçu pour permettre un nombre très limité de modifications en fonction des besoins spécifiques des concurrents.
Pour 2020, limitations des mises à niveau des unités de puissance.
Pour 2021, modifications de l'assiette vue en plan et simplification du plancher en avant des pneus arrière en vue d'atténuer l'augmentation de l'appui aérodynamique entre 2020 et 2021.
Pour 2021, augmentation de la masse minimum à 749 kg.
Règlement Sportif :
Pour 2020, dispositions relatives aux épreuves "fermées" et "ouvertes" accompagnées de la structure réglementaire ad hoc (par ex. personnel dans le paddock), selon que ces épreuves admettent ou non des spectateurs.
Pour 2020, diverses mises à jour de la réglementation sur les pneumatiques, avec des dispositions autorisant les essais de pneus lors des Essais Libres 2, s'il s'avère nécessaire d'approuver une nouvelle spécification Pirelli, ainsi que l'utilisation étendue des pneus P140 en cas de séance d'Essais Libres 1 par temps de pluie.
Pour 2020, réduction des essais aérodynamiques (ATR) et introduction de restrictions des essais sur banc pour les unités de puissance dans une optique d'économie budgétaire.
Pour 2021, nouvelle réduction des essais aérodynamiques et introduction d'un biais entre la position au championnat et les limitations ATR. Ce biais ATR sera linéaire entre P1 et P10.
Pour 2022, un certain nombre d'aspects clés du règlement ont été définis (couvre-feux, nombre restreint de composants, vérifications techniques et prescriptions concernant le parc fermé). Ces réglementations forment un tout avec le Règlement Technique 2022 approuvé par le Conseil Mondial le 30 mars 2020 et seront évaluées et affinées en permanence au cours des saisons 2020 et 2021.
Règlement Financier 2021 :
Réduction du niveau de plafonnement des coûts à 145 millions de dollars pour 2021, 140 millions de dollars pour 2022 et 135 millions de dollars pour 2023-2025, sur la base d'une saison de 21 compétitions.
Les modifications/ajouts suivants seront apportés aux exclusions actuellement prévues dans le Règlement Financier :
Augmentation du plafond d'exclusion de la prime de fin d'année pour les résultats sportifs exceptionnels de 10 à 12 millions de dollars et des charges sociales pour la prime de fin d'année.
Seuil pour le calcul de l'exclusion des charges sociales sur les salaires payés au personnel abaissé de 15 % à 13,8 %.
Frais de divertissement du personnel (plafonnés à 1 million de dollars).
Bien-être des employés : exclusion des frais encourus pour les programmes médicaux (par exemple, vaccination, examens de la vue, tests auditifs) mis à la disposition de tous les employés concernés.
Coûts de développement durable liés aux initiatives environnementales.
Congé de maternité/paternité/parental partagé/adoption, exclusion des coûts salariaux.
Congé de maladie et congé de maladie de longue durée : exclusion des coûts salariaux.
Projets entrepris pour aider la FIA.
Parallèlement à ces changements réglementaires, les valeurs théoriques des Composants Transférables (TRC) ont été définies par la FIA pour 2021, ce qui est d'une importance majeure compte tenu de la réduction du budget plafonné. Il a été réaffirmé que le concept des valeurs théoriques (sous réserve de leur fixation correcte et équitable), permet d'atteindre les objectifs suivants :
Permet aux petites équipes d'éviter la nécessité d'établir et de maintenir une capacité de conception, de développement et de fabrication des pièces qui ont été désignées comme TRC (Composants Transférables).
Empêche le "flipping" des projets (une petite équipe fournissant une grande équipe pour contourner les restrictions du plafond budgétaire).
Permet aux petites équipes de réaliser des économies substantielles.