WIM - Girls ready for ELMS action
FIA Women in Motorsport racers are now ready for action at the long-awaited European Le Mans Series season-opener in France.
After much anticipation, the 2020 European Le Mans Series is underway with the opening round, the 4 Hours of Le Castellet (19 July), hosting 37 cars, 26 teams and 103 drivers representing 23 different nations for the first on-track action of the season. And, on the bumper grid, four female drivers supported by the FIA Women in Motorsport Commission will line up in the LMP2 and LMGTE categories, ready to fight a host of champions and event winners in the first race of the five round series.
The Richard Mille Racing Team was set to field the first all-female LMP2 crew in ELMS history with Katherine Legge, Tatiana Calderón and Sophia Flörsch making their debut in the series. However, following a pre-event testing accident involving Katherine - which resulted in her sustaining broken bones - the team has rapidly revised its line-up for the season opener. Tatiana will now be partnered by Brazilian driver André Negrão in the #50 Oreca 07, Gibson-powered race car run by Philippe Sinault's Signatech team, the reigning FIA WEC Champion and 2019 winner of the 24 Hours of Le Mans in the LMP2 category.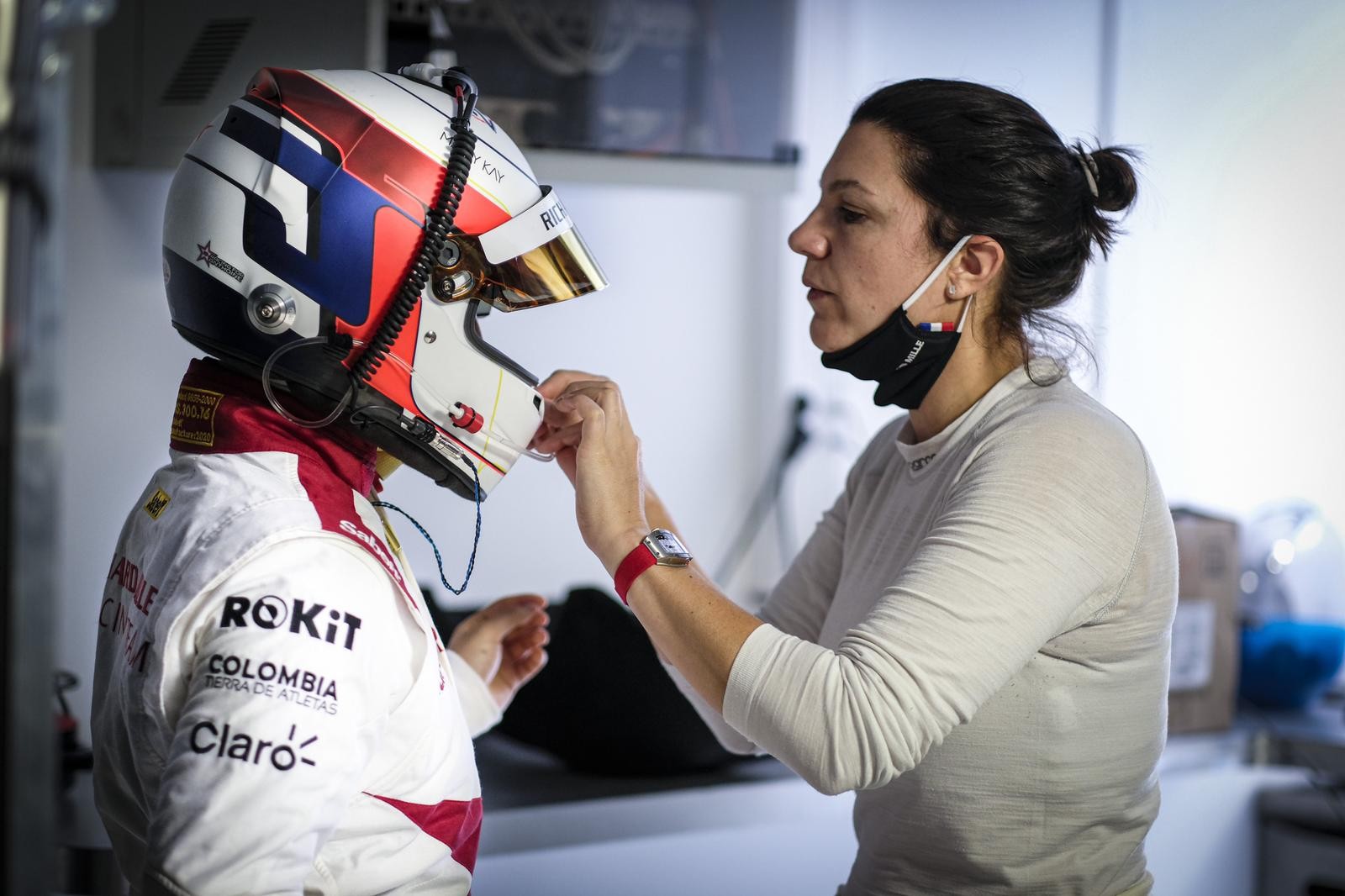 A regular with the Signatech team and a former winner of the FIA Endurance Trophy for LMP2 drivers, Negrão's substitution means the team can continue to go racing, ensuring Tatiana has valuable seat time and can benefit from the knowledge and experience of such a proficient endurance racer. Having taken part in the pre-season test earlier in the week, Katherine and Tatiana's regular team-mate Sophia Flörsch will also miss this event as she heads to Hungary for the third round of the FIA Formula 3 Championship.
Among the 10 LMGTE entries, the Iron Dames - a unique project conceived and supported by Deborah Mayer, a passionate French driver and promoter of women in motor sport - are back in ELMS action for the second consecutive season, looking to capitalise on their experience from last year. The Iron Lynx Ferrari F488 GTE Evo will be in the hands of Manuela Gostner, Michelle Gatting and Rahel Frey, the trio having finished second in the category at last year's race, on route to fourth in the final series standings.
"First and foremost we all send Katherine our best wishes for a fast recovery," said Michèle Mouton, President of the FIA Women in Motorsport Commission who will attend and support the drivers over the weekend. "We really have to thank Richard [Mille] and Signatech for their unwavering support for this women in motor sport programme. To decide to rebuild the car and draft in an experienced driver in André at the last moment to help mentor and support Tatiana on her learning journey in endurance racing is incredible commitment; I really can't thank everyone enough for their highly professional attitude. 
"We know Manuela, Michelle and Rahel have the potential for a podium after their performances in LMGTE last year. With one ELMS season already behind them, they will hopefully be able to capitalise on that experience and continue to show their progress and competitiveness. My best wishes to everyone for a great race."
Aside from ELMS action, it will be a particularly busy weekend for Michelle Gatting, who also joins Iron Dames project leader Deborah Mayer in a second Ferrari run by Iron Lynx and entered in the Michelin Le Mans Cup, which supports the European Le Mans Series.