WIM - DORIANE PIN SELECTED FOR FIA WOMEN IN MOTORSPORT-SUPPORTED VOLANT WINFIELD F4 TEST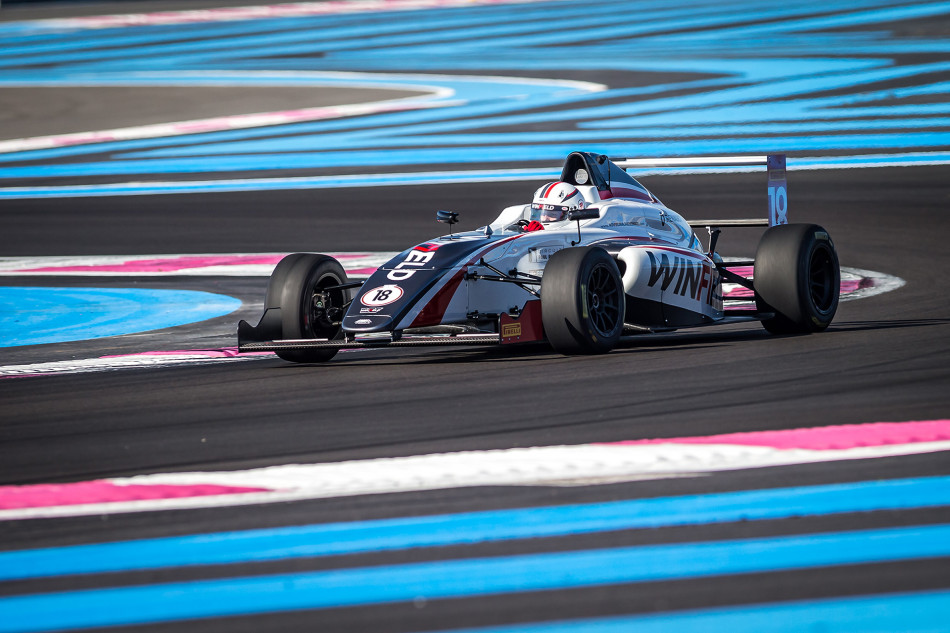 Fifteen-year-old Doriane Pin has been selected from 18 Volant Winfield participants as the most deserving female driver to have the opportunity to undergo race preparation training and Formula 4 testing as part of a development programme initiated by the FIA Women in Motorsport Commission and Winfield Racing School.
The 18 young drivers, boys and girls, aged between 14 and 17 years came together at the Circuit Paul Ricard (23-25 February) where they were trained and evaluated on a number of different on and off-track activities. As part of its mission to encourage young females in the sport, the FIA Women in Motorsport Commission pledged to support the most promising and deserving girl, should she not be the outright winner of the 2019 Volant Winfield.
The winner, 15-year-old Jules Mettetal from France, has won a season's racing in the 2019 French FIA F4 Championship. But, as part of this Women in Motorsport initiative, Doriane Pin will now participate in one full day of race preparation, including simulator work, physical and mental tuition and coaching with Winfield Racing School, as well as two official Formula 4 test days with the FFSA Academy at the Paul Ricard Circuit.
Doriane, from France, said: "I participated in the Volant Winfield and it's for me an unforgettable moment. I learnt a lot of things during these three days thanks to all the coaching we had. I am really happy to win the 2019 FIA Women in Motorsport Award with Winfield. Of course I wanted to win the Volant Winfield but now I will focus on being ready for the 2019 F4 FFSA Academy championship. We still need to find more partnership but I will do my best to be on the grid. Work hard and train hard are my mottos to reach the top level in motor sport."
Former driver and winner of one FIA Formula One World Championship event, Jarno Trulli, was a member of the jury for the 2019 Volant Winfield and the Italian believed young Doriane demonstrated good potential: "Doriane just needs more experience but has strong driving skills; congratulations to her," he said.
The Winfield Racing School has a long and illustrious history in motor sport and more than 30,000 aspiring racers from around the world have passed through the school in a bid to win the coveted Volant Winfield that rewards the best talent of each year with a full season in competition. The early careers of more than 30 Formula One drivers, two of whom went on to win five times the World Championship, started here, underlining the significance of this single-seater training programme and selection.