Voyazides/Hadfield take FIA Masters Historic Sports Car crow
The Anglo-Greek partnership of Simon Hadfield and Leo Voyazides secured the inaugural FIA Masters Historic Sports Car Championship at Jerez, Spain, today.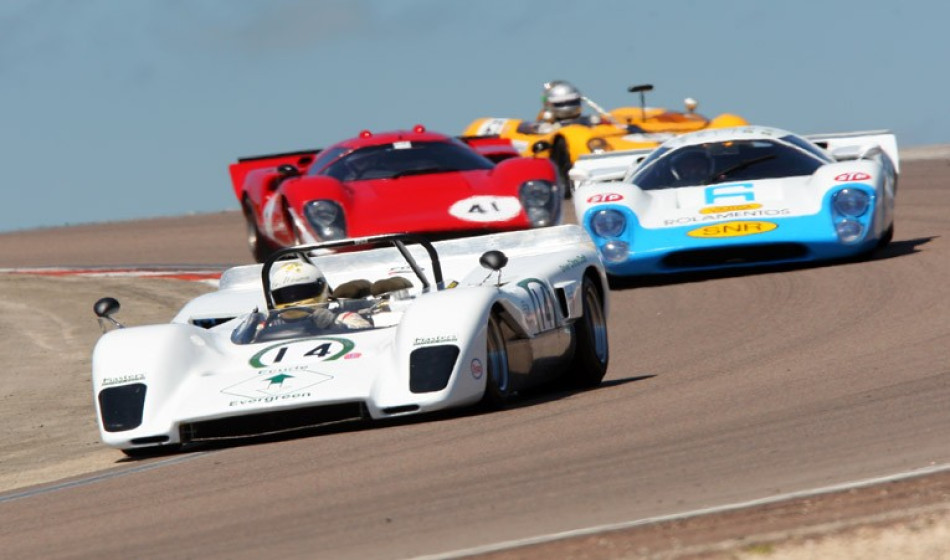 Arch-enthusiast Voyazides and his co-driver, ace preparer and racer Hadfield, guided Voyazides' Lola T70 Mk3B to race success and that in turn secured the championship. The duo took seven wins during the season, and even skipping one round of the new championship didn't affect their path to the championship.
"I'm delighted," said Voyazides. "Simon did a great job all season and to win an FIA championship, especially one in its first year, is very special." Voyazides also paid tribute to the late Bruce Stevens who passed away in the summer who looked after Leo's cars for many seasons and was instrumental in much of his success.
Reigning World Sportscar Masters champion Mark Bates took second in the FIA Masters Historic Sports Car Championship in his Porsche 911 RSR and Chris Jolly/Steve Farthing took third in Jolly's Cooper T61 despite a technical gremlin preventing them from taking part in Spain. 
The final round of the FIA Masters Historic Formula One Championship will take place tomorrow.