Vettel tops second free practice in Spain
Teams make up for lost time in dry afternoon session at Circuit de Catalunya.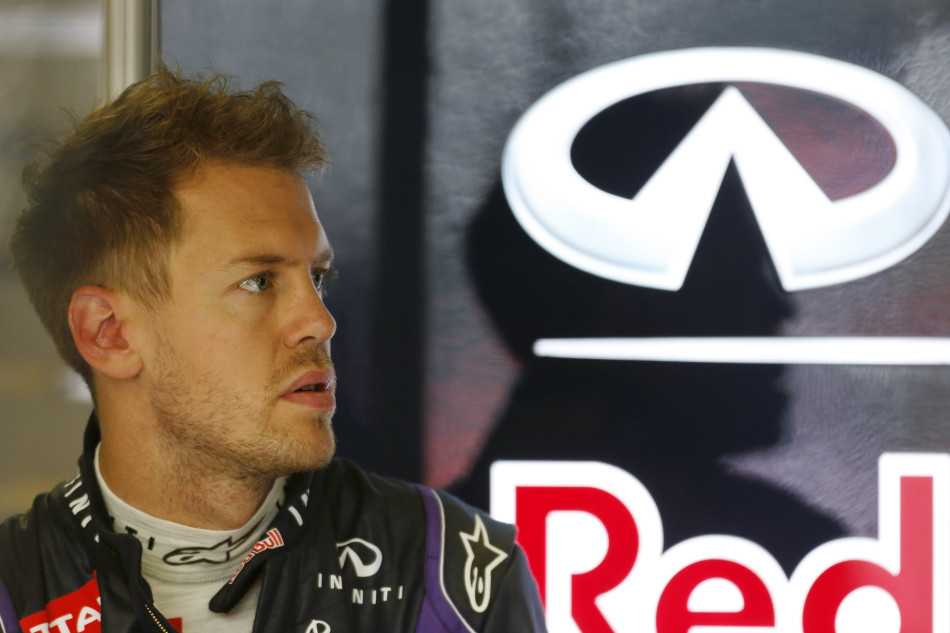 After a quiet morning, Red Bull Racing and Sebastian Vettel rose to the top in the afternoon at the Circuit de Catalunya. With the track properly dry and temperatures rising, Vettel wasted no time in exiting the pitlane when the light turned green. He was followed by most of the field, with 19 cars on track within the first five minutes. He started on the experimental hard tyre, others followed with a mix of that and the standard version. Lap times were soon much quicker than those set in the morning, with Mercedes' Nico Rosberg leading the way with a 1:23.801 at the 15 minute mark. Team-mate Lewis Hamilton faired less well, spinning his car onto the kerbs at Turn 11.
Medium tyres came out early than usual with Webber taking a second out of Rosberg's time on his first run shortly after the half-hour point. Webber was shortly toppled though, as Vettel beat him by hundredths with 1:22.808 just before the half-way point, and Fernando Alonso slipped his Ferrari in between the Red Bull pair.
With many drivers settling into long runs in the second half of the session, the order at the top stayed largely static to the flag. Kimi Räikkönen was fourth for Lotus ahead of Felipe Massa in the second Ferrari. Then came Hamilton and Rosberg. They were followed by Adrian Sutil for Force India eighth, Jean-Eric Vergne's Toro Rosso ninth and Paul di Resta in the second Force India tenth. Di Resta retired his car with 20 minutes of the session remaining, parking by the pitlane exit after a tyre failure damaged his bodywork.
No such troubles for Vettel though, the World Champion ran to the flag. Speaking afterwards he professed himself happy with the afternoon but also suggested the developments to his car this week are not as significant as has been made out. "We have some new parts here but the days of big, big upgrades don't really happen now with the regulations how they are," he said. "This afternoon was fairly conclusive, but this morning wasn't really much good with the weather."
 
2013 Spanish Grand Prix – Free Practice 2 Times
1 Sebastian Vettel Red Bull Racing 1:22.808                        
2 Fernando Alonso Ferrari 1:22.825 +0.017
3 Mark Webber Red Bull Racing 1:22.891 +0.083              
4 Kimi Räikkönen Lotus 1:23.030 +0.222            
5 Felipe Massa Ferrari 1:23.110 +0.302              
6 Lewis Hamilton Mercedes 1:23.140 +0.332    
7 Nico Rosberg Mercedes 1:23.398 +0.590        
8 Adrian Sutil Force India 1:23.840 +1.032          
9 Jean-Eric Vergne Toro Rosso 1:24.058 +1.250                  
10 Paul di Resta Force India 1:24.104 +1.296      
11 Daniel Ricciardo Toro Rosso 1:24.175 +1.367
12 Jenson Button McLaren 1:24.306 +1.498        
13 Sergio Pérez McLaren 1:24.854 +2.046            
14 Valtteri Bottas Williams 1:24.888 +2.080        
15 Nico Hülkenberg Sauber 1:25.167 +2.359        
16 Pastor Maldonado Williams 1:25.321 +2.513
17 Esteban Gutiérrez Sauber 1:25.441 +2.633    
18 Romain Grosjean Lotus 1:25.851 +3.043          
19 Giedo van der Garde Caterham 1:25.963 +3.155            
20 Jules Bianchi Marussia 1:26.078 +3.270          
21 Charles Pic Caterham 1:26.930 +4.122              
22 Max Chilton Marussia 1:26.970 +4.162