Tyre tweaks please Loeb for Germany
Sebastien Loeb reckons there won't be a repeat of the puncture that ended his winning run on ADAC Rallye Deutschland thanks to efforts by tyre firm Michelin to improve the strength of its covers.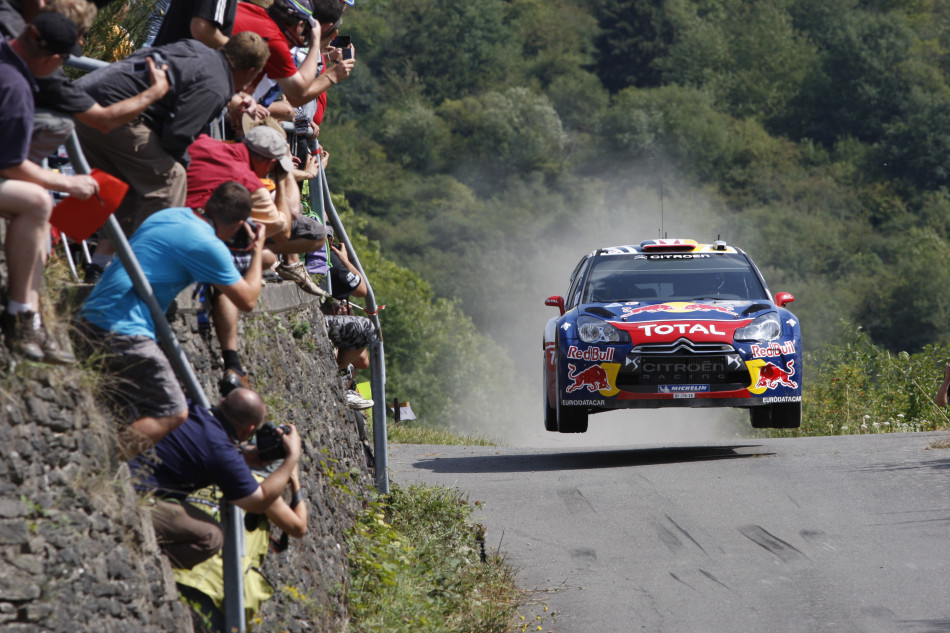 Loeb was fighting with former Citroen team-mate Sebastien Ogier for a ninth consecutive triumph on the FIA World Rally Championship counter last season when he suffered a deflated tyre on the final stage of day two.
"Last year I was on course to win, but I was a bit unlucky to pick up a puncture on a long straight section," said Loeb, the eight-time world champion. "Michelin has responded since then, introducing new, tougher tyre carcasses. Since July, we have devoted a good amount of time in testing to adapting the ground link technology to the tyre upgrade. I am pleased with the progress we've made. We might be a little bit slower on the uneven sections, but that will be true for everyone."
Loeb admitted his delay in 2011, which dropped him to an eventual second place, did have one plus point. "At least everyone has stopped asking me how many times I could win here in a row," said Loeb, who had won every Rallye Deutschland to count for WRC points up until last term.
Despite his strong record of success on the rally, located within easy reach of his native Alsace, Loeb admits it still offers him and co-driver Daniel Elena a tough test.
"I really like this rally, because there are always a lot of friends there to support me and because I have won there eight times," said Loeb. "But I still don't find it easy, especially if it rains. Mud gets dragged onto the racing line and that leads to radical changes in grip that can be difficult to manage on such narrow and fast roads."