Two ex-Formula 3 drivers look back
The career of most of the top drivers in the FIA World Endurance Championship shows the importance of Formula 3 in their lives. André Lotterer and Nicolas Lapierre look back.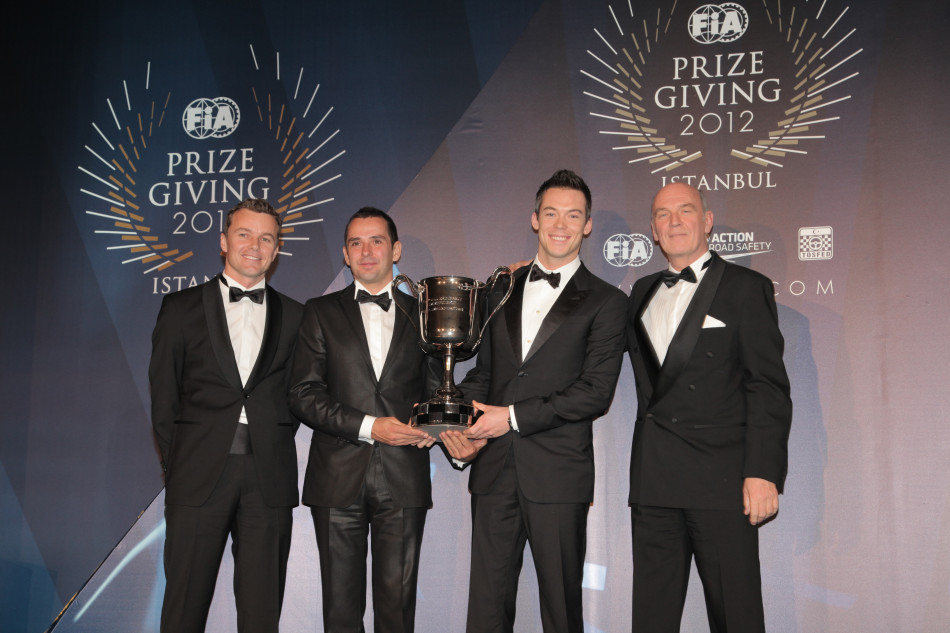 It's hard to forget one's background! When the cars in the FIA Formula 3 European Championship took to the track at Silverstone in the first WEC meeting of the season, Tom Kristensen, Kamui Kobayashi, Bruno Senna, Romain Dumas and Sébastien Buemi came to have a close-up view of the formula in which they had all made their name.
Between two practice sessions Audi driver André Lotterer (two-time Le Mans 24-Hours winner) and works Toyota driver Nicolas Lapierre looked back at those key years in their careers.
"I raced in Formula 3 in 2000 and 2001 in Germany and then in England," remembers Lotterer. "An F3 was the first really finely-tuned racing car that I'd driven. That's how I learned to cope with aerodynamic grip. In Formula 3 I also learned a certain way of working with the BSR team in Germany, and then with the Jaguar Junior squad in England the following year. Their approach was very professional and the organization of an F3 team is the same as the ones you find later on."
Nicolas Lapierre also learned the ropes as a driver in F3. "Apart from endurance it's the only formula in which I've raced where you can adjust the car as you want in terms of development and setup. It's not a single-make formula so there's a lot of development work to be done. In Formula 3 the drivers have to think for the first time about how the car's made as you have to find evolutions in terms of ground links and suspension as well as the aerodynamic aspects. Finally, it's the same approach, although on a lesser level, as the one we use when developing the Toyota TS030 Hybrid!"
While they both agree that it's in Formula 3 that one can see whether a driver is going to go further in motor racing or not, they have been marked by their rivals. "When I raced in F3 my adversaries were Takuma Sato, Anthony Davidson, Andy Priaulx and Benoît Tréluyer so you don't win by accident in this formula," smiles the Audi driver.
"In 2004 I finished third in the F3 Euro Series behind Alexandre Prémat and Jamie Green, but in front of Nico Rosberg and Lewis Hamilton. Personally speaking what really gave my career a boost was my victory in Macao in 2003. Winning such a legendary race was a very important launch pad, in particular from a media point of view."  
In a few years Rafaelle Marciello, Alex Lynn, Harry Tincknell and Felix Rosenqvist among others will remember their battles in Formula 3. They too will race to the trackside to watch their successors!