Touchdown in New York for Formula E
Tickets on sale for the first-ever New York City ePrix with a helping hand from NFL star Victor Cruz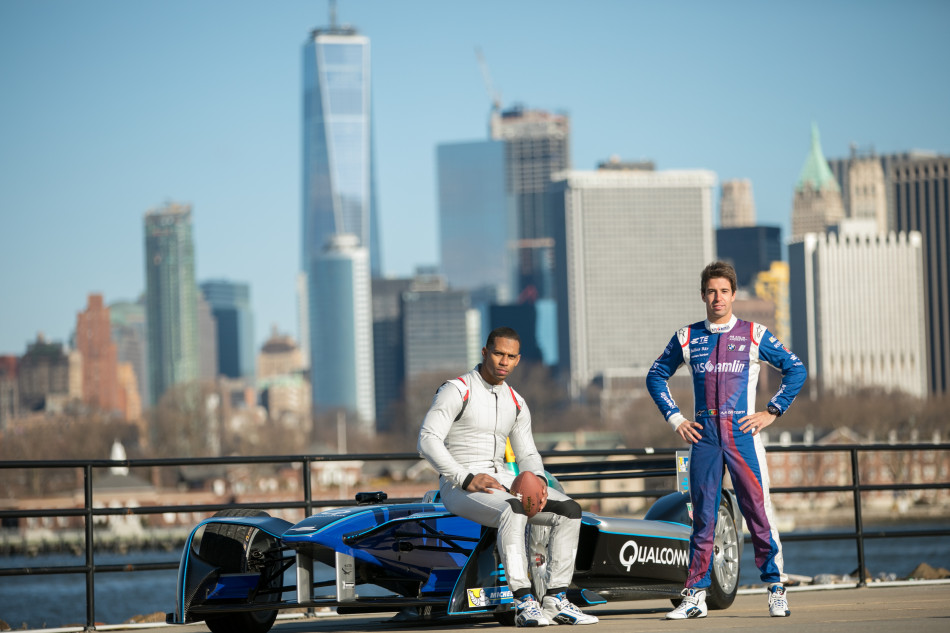 The FIA Formula E Championship - the world's first fully-electric single-seater racing series - has launched ticket sales for the inaugural New York City ePrix in style, with NFL star and New York Giants wide receiver Victor Cruz at the Brooklyn Cruise Terminal.

Watch Victor Cruz get behind the wheel of the Formula E car against the backdrop of Lower Manhattan and the Statue of Liberty - https://www.youtube.com/watch?v=G7pmWy37cNE 


The Brooklyn Cruise Terminal will host the first FIA-sanctioned open-wheel race to take place within the five boroughs of New York City. This historic event will take place over two days on July 15 and 16.  

Cruz was joined by Andretti driver Antonio Felix da Costa as he got to grips with the location of the Brooklyn Circuit on the shores of New York Harbour.
"I'm excited to be here, excited to be a part of something special," said Victor Cruz. "To bring a motorsport event to the heart of a city, especially a place like New York, is huge. I feel like sports are at the epicentre of this city - and we're definitely excited about seeing Formula E this summer."
Antonio Felix da Costa, Andretti Formula E driver, said: "We've had good experiences so far in Formula E with how we approach new cities, and I think New York is going to raise the bar on any other city. It's one of the greatest cities in the world. To have a race - especially with Formula E - where we're developing electric vehicle technology, will create awareness for all the people that have had question marks about this. I can't wait to race here for real in July."
Alejandro Agag, Founder and CEO of Formula E, said: "Formula E is taking motorsport to places never seen before. To organise the first FIA-sanctioned open-wheel race in the city of New York is a defining moment - it's a place everybody wants to visit and host a race. To see the Formula E car in action where the New York City ePrix will take place on July 15 and 16 was special. I'm looking forward to welcoming people from Brooklyn, fellow New Yorkers, and fans from all over the world to witness the most spectacular event on the motorsport calendar."
To witness history in the making at the New York City ePrix, get your tickets now at - www.fiaformulae.com/NYC