This page contains archived information and may not display perfectly
Todt: FIA Formula E is a laboratory of racing
All-electric racing series can inspire technological development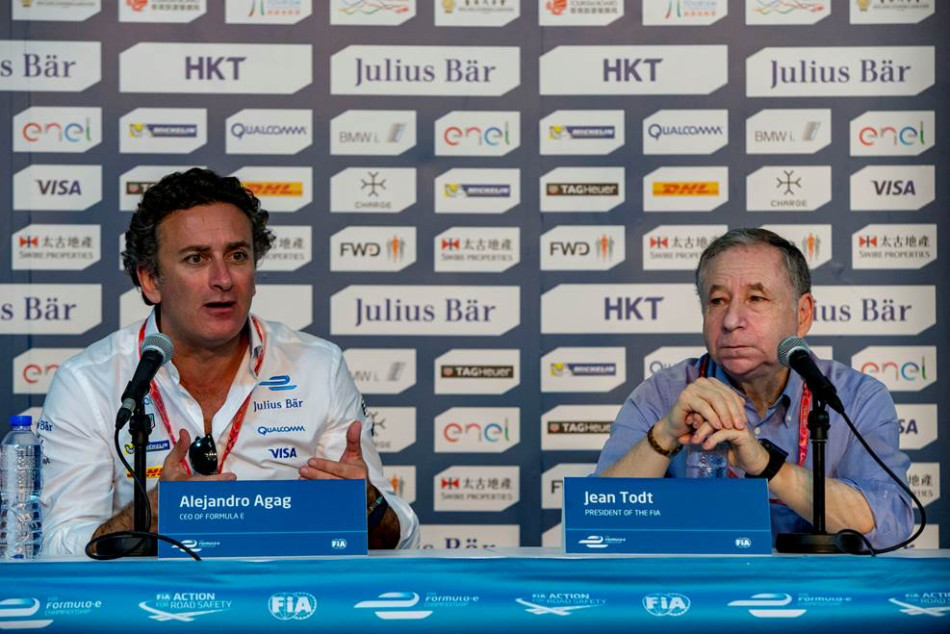 The FIA Formula E Championship – the all-electric city street racing series – can act as a laboratory for the development of electric vehicle technology, according to FIA President Jean Todt.
Speaking at the season-opening HKT Hong Kong ePrix, Todt said: "It is a completely new kind of technology in motoring, so the biggest issue is duration of the batteries, the range and it is very much adapted to cities. Because in cities you don't have a long distance to achieve and you have opportunities to recharge when you are home or when you are at work, shopping or almost anywhere.
"That is why we want to promote electric technology in the cities and as I said we will be able to demonstrate in two years, that in just five years we have been able to double the range of the car. In season five there will also be a new, very different car. We want Formula E, an FIA Championship, to be a visionary championship. We want to highlight how our racing cars will be, not in two years but in twenty years, so that it is kind of a laboratory of motor racing." 
With new manufacturers joining the series, the potential for technological development is huge. But these changes can also bring with them increased costs. Formula E CEO, Alejandro Agag, believes that the manufacturers will have a key role to play in ensuring that costs are kept under control.
"I think the role of the manufacturers with the teams is very important for this," said Agag. "They are the ones, they are the actors that will develop the technology, and they are also making road cars at the same time, so they can use that technology on the road cars. We've seen for example, in the Paris Motor show a concept car by Renault that uses their Formula E powertrain. So it's already immediate the example of technology from Formula E going to a road car."
McLaren Applied Technologies has been appointed as the sole battery supplier for seasons five and six, while SPARK has won the tender to produce the chassis.