Tarquini leads Honda 1-2-3 in Qualifying
Gabriele Tarquini will start from pole position in the first of tomorrow's two FIA WTCC races at the Slovakia Ring.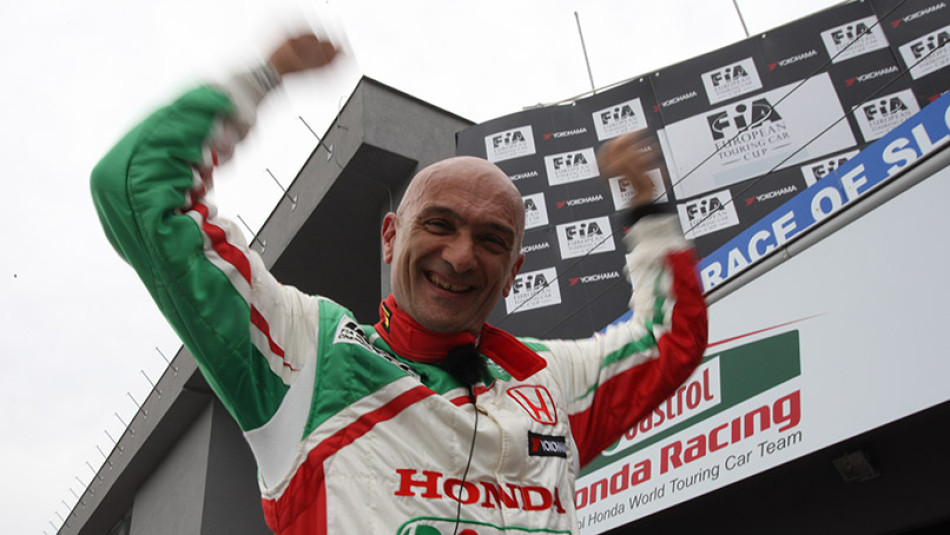 Alongside him on the grid will be his Castrol Honda team-mate Tiago Monteiro after the pair dominated both parts of the two-stage Qualifying session. Making it an all-Honda top three will be Norbert Michelisz, who qualified just twelve-hundredths of a second slower than Monteiro.
The leading Yokohama Trophy competitor will be Alex MacDowall, whose bamboo-engineering Chevrolet Cruze qualified sixth.
Thanks to the reversed grid, it will be the BMW 320 TC of Tom Coronel that will start Race 2 from pole position.
Qualifying 1
The session got off to a dramatic start when the BMW of Darryl O'Young made heavy contact with the barrier on the outside of Turn 9 after only around five minutes. The incident brought out the red flags and, after a pause of around half an hour, the session resumed with O'Young having been taken to the circuit medical centre for a precautionary check-up.
Tarquini and Monteiro were soon lying first and second, with the two RML Chevrolet Cruze cars of Yvan Muller and Tom Chilton third and fifth and the driver who was on pole position for the first WTCC race here last year, Norbert Michelisz, sandwiched between the pair in fourth.
The following drivers went through to Q2: Tarquini, Monteiro, Muller, Michelisz, Chilton, MacDowall, Huff, Nykjær, Oriola, Nash, Coronel and Bennani.
Qualifying 2
Tarquini's pole-winning time (2:10.773) occurred on his first flying lap, with Monteiro (2:10.877) also setting his best time on the same lap. Michelisz (2:10.889) was third quickest in the Zengö Motorsport Honda Civic with Muller's Chevrolet (2:10.941) the best non-Honda. Chilton (2:11.162) rounded off the top five, with Alex MacDowall (2:11.422), Rob Huff (2:11.624), James Nash (2:11.714), Pepe Oriola (2:11.882) and Tom Coronel (2:12.048) completing the top ten. Mehdi Bennani (2:12.857) was eleventh fastest and Michel Nykjaer (2:17.614) twelfth.