Tarquini and Monteiro eager to recover
Castrol Honda Racing's drivers Gabriele Tarquini and Tiago Monteiro are eager to make up from a disappointed qualifying session in today's races at Suzuka.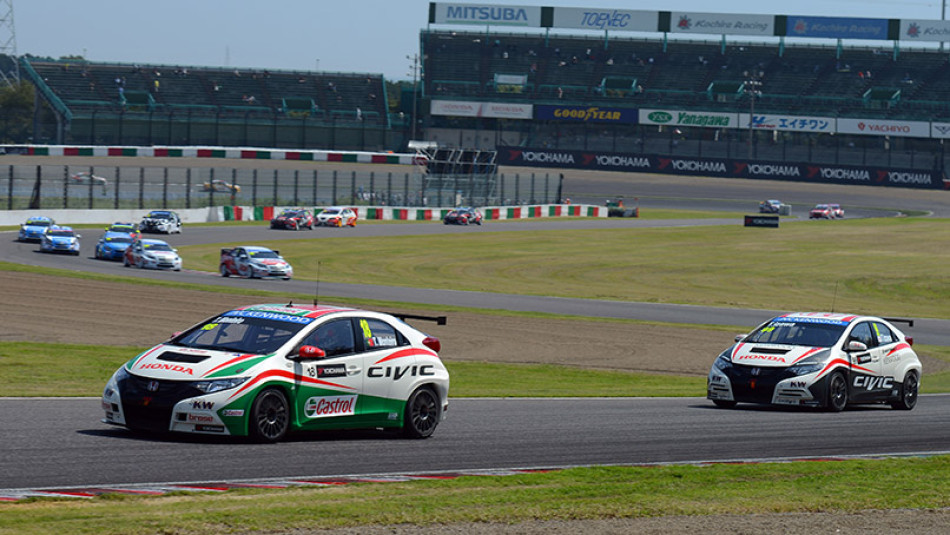 Tarquini will start eighth on the grid for the first race after he spoiled his last attempt with a mistake at T4.
"You can see that times are just fractions apart and when I was not in the top three I was looking for 10th fastest and pole position for Race 2. But trying to get this right in such a short lap with the team monitoring other cars' sector times it proved impossible to hit the target. But I am on row 2 for Race 2 so we must aim for another podium result for Honda," he said.
Monteiro, who had been one of the fastest drivers throughout the day was slowed down in the last attempt by the yellow flags caused by his team-mate incident. He is fifth on the grid.
"The car has been very good right from the start of the weekend, very well balanced and I was able to set good times immediately. I was ready for the final minute of Q2 and set my fastest time in sector 1, but then the yellow flags were waving so I have to lift and that was my chance gone. I think I could have been on the first or second rows but that's racing! Tomorrow we have a very competitive car but it will be a busy, busy start into the first corners. That's where we have to really concentrate to be safe," he commented.