Taking stock at the halfway point of the championship
Last weekend, the 2012 FIA European Hill-Climb Championship reached its mid-season point and consolidated the Italian Simone Faggioli, the already four-time Champion of Europe, in his role as arch-favourite.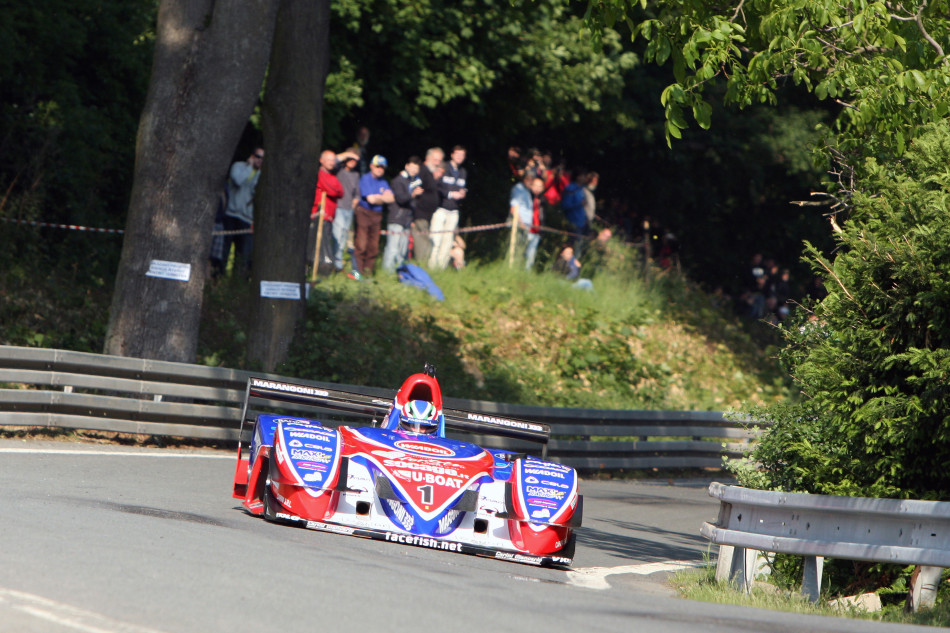 At the wheel of his proto Osella FA30, with its Zytek V8 engine, the 33-year-old Italian did not even accord anyone the privilege of getting close to him and he won each of the first six races of the 2012 season, which were run successively at St Jean du Gard (FRA), Rechberg (AUT), Fito (ESP), at Falperra (PRT), Sternberk/Ecce Homo  (CZE) and most recently, at Trento (ITA) over the longest course of the season (17 km!).
One of the particular features of the FIA European Hill-Climb Championship is that it is essentially split into two halves. All the results, minus one from each half-season, are taken into account in order to establish the Championship ranking. At this stage, Faggioli is the clear leader, boasting the maximum possible number of points. He leads the Czech Petr Vitek, who is driving an Osella PA30-Zytek, and the Italian Fausto Bormolini in a Reynard K02-Mugen.
A second ranking of the FIA European Hill-Climb Championship is reserved for production cars, which encompasses Groups N, A, S2000 and GT. Here, the Serb Dusan Borkovic (Mitsubishi Lancer Evo9), fresh from his five victories in Group N, leads the Czech Lukas Vojacek (Mitsubishi Lancer Evo8 GrA) and the Austrian Christian Schweiger (Mitsubishi Lancer Evo7 GrA).
The second half of the season should have started in Italy, at Rieti, but the event had to be cancelled because of the difficult economic situation being faced by the organiser. As a result, it will resume on 22 July in Slovakia (Dobsinsky Kopec), and will continue in France on 5 August (Mont Dore), in Switzerland on 19 August (St Ursanne), in Slovenia on 26 August (Ilirska Bistrica) and will conclude in Croatia on 16 September (Buzetski Dani).
Photos (credit FIA/R. Krejci)
Simone Faggioli (Osella FA30-Zytek), FIA European Hill Climb Champion in 2005, 2009, 2010 and 2011 and current leader of the 2012 Championship.
Dusan Borkovic (Mitsubishi Lancer Evo9 GrN), provisional leader of the 2012 FIA European Hill-Climb Championship.