Sweden demonstrates strong leadership in the FIA Environmental Accreditation Programme
Swedish Motorsport and Rally Sweden have been awarded the FIA three-star Environmental Accreditation, the highest level, in the FIA's environmental accreditation framework.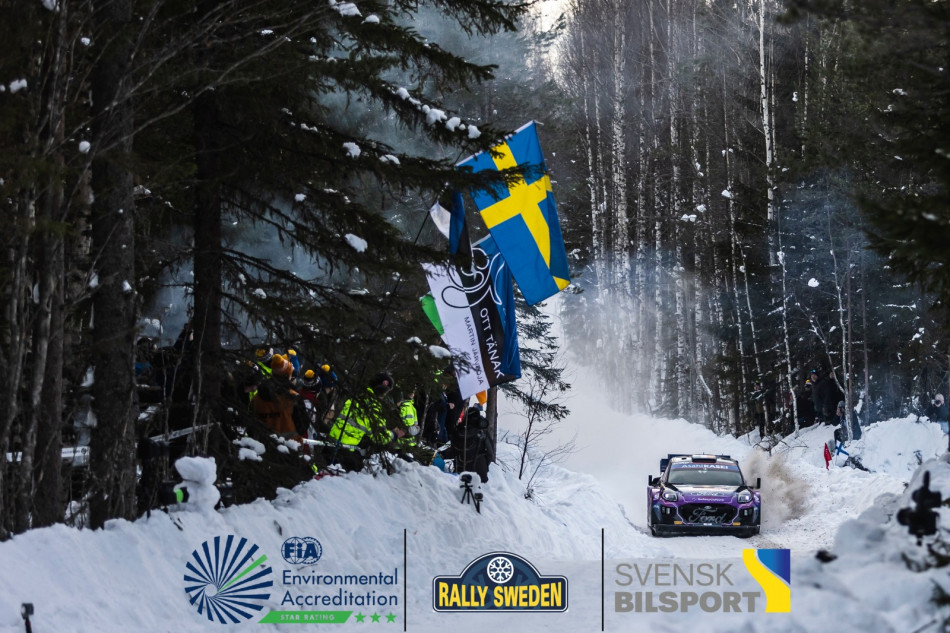 The FIA Environmental Accreditation programme is aimed at helping global motor sport and mobility stakeholders measure and enhance their environmental performance. The Three-Star level accredit the stakeholders' activities demonstrate best practice and commitment to seek continual improvement through the implementation of an environmental management system.
With this award, the FIA has recognised that Swedish Motorsport Association is carrying out and planning an exemplary work, including its ongoing environmental national certification of facilities and clubs. 
Mikael Norén, environmental coordinator at Svensk Bilsport said: "It feels really good. In its report, the FIA ​​highlights the management's motivation and leadership and our range of environmental projects." 
Rally Sweden retained its three-star environmental accreditation after a renewal audit during which it had to comply with the requirements of 10 areas covering environmental management and impacts. This award shows Rally Sweden is headed in the right direction towards the WRC's goal of being completely climate neutral by 2030.
Glenn Olsson, Rally Sweden's CEO, said: "It feels excellent that we have once again received the highest level of environmental certification. But even though we have come a long way, there are many areas for improvement where we can sharpen our skills further. We have a long journey left before we reach the final destination. Still, it is a journey we look forward to doing together with our partners, suppliers, and organizing associations".
Anna Nordvkist, FIA Vice President Sport Europe and Secreteray General/CEO Svensk Bilsport said: "It is a proud moment to see that both Swedish Motorsport and Rally Sweden have been recognised for Three-Star Accreditation. This is an important and necessary step forward for Swedish motor sport, and I hope it can set an example for other countries to make the journey to the highest FIA environmental standard.  Through this accreditation programme, the FIA is committed to lead environmental responsibility across its member clubs and all areas of motor sport. "