SUPPORTING DISABLED-FRIENDLY EVENTS ORGANISED BY ASNs
The FIA Disability and Accessibility Commission (D&A) is launching the FIA D&A Sport Package to support ASNs holding international or national racing events that are dedicated to disabled competitors, or where their participation is highly prominent and promoted.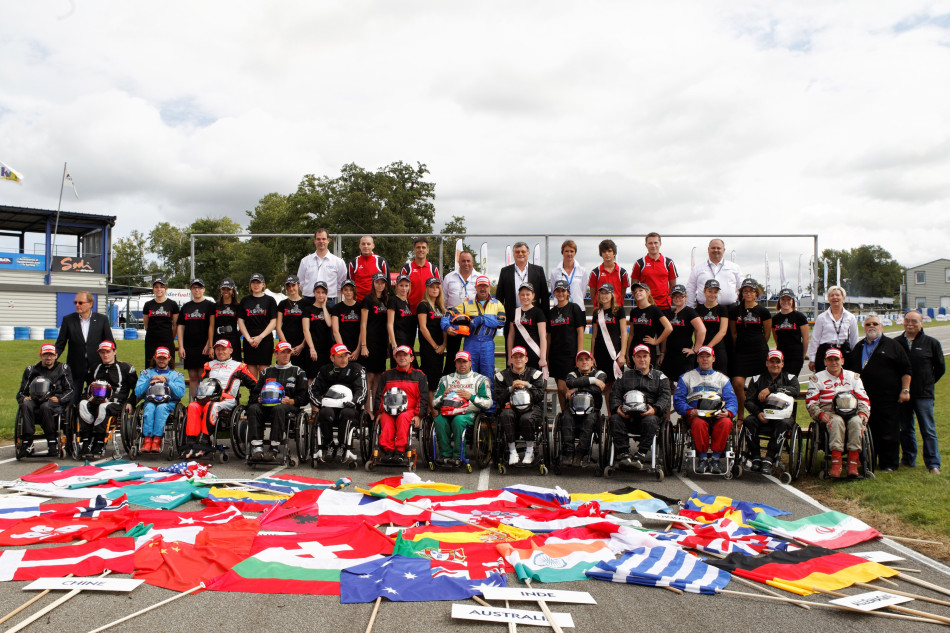 The D&A Sport Package celebrates already existing disabled-friendly events, while also encouraging ASNs to offer more of them. The package includes the following assets:
Promotion and Communication
ASNs will be provided with the various available FIA communication platforms to share the information with the motor sport family, such as FIA.com, FIA social media channels and Sport Newsletters. Direct communication with fellow ASNs in the same region can also be performed.
To increase the potential participation of international competitors, the FIA D&A will offer free translation of the event sporting regulations into English, French or Spanish.
Broad and targeted communication will certainly increase visibility of local and regional races, and post-event promotion will also help to expand the potential for the following years.
Timing System
The D&A Sport Package will also provide ASNs with a complete professional timing system, easy to use and transportable to races on closed road sections or other temporary venues. Fully optimised using 4G, the system components connect wirelessly and is complemented with a light and compact display.
The kit will increase the possibility for ASNs to offer participants with disabilities dedicated local testing and events with an efficient and easy to set up timing system.
#PurposeDriven Banner
Two flags featuring the slogan "Making Motor Sport for Everyone" will be provided to reflect the cooperation towards our common goal. The D&A invites clubs to use its banners in their countries for national or international racing events dedicated to disabled competitors, whenever a competitor with a disability participates in a race, and for any event in which this cause is being promoted.
The D&A is available to examine any suggestions that are submitted to it to facilitate an increase in the visibility of disabled competitors. ASNs are also invited to get in touch with the D&A to exchanges ideas on long-term initiatives that would further support disabled competitors locally.
Please feel free to contact disability@fia.com to obtain further information and make your requests and suggestions.