Stunning 29-car entry for FIA Masters Historic Formula One
The opening rounds of the FIA Masters Historic Formula One Championship have attracted a stunning 29-car entry for the Catalan Classic Festival at Barcelona on April 4th-6th.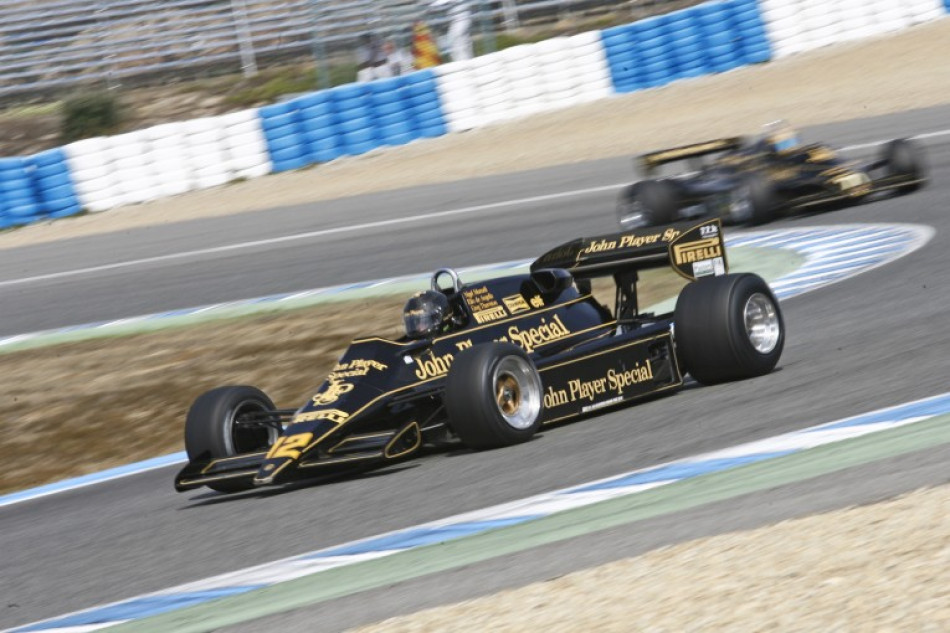 Reigning Post-78 champion Greg Thornton heads the entry in his ex-Nigel Mansell Lotus 92/5 against 2013 runner-up Ian Simmonds (Tyrrell 012) and former GP Masters champion Richard Barber aims to be on the grid in his new-for-2014 Williams FW08C.
Mike Wrigley will also be Williams-mounted in his FW07B, while Christophe D'Ansembourg races his ex-Alan Jones FW07C. Reflecting the newly announced Williams backer, Martini, Manfredo Rossi di Montelera will pilot his Martini-liveried Brabham BT42 against the earlier Brabham BT37 of Scott Walker. Opposition in the Pre-78 division comes from the Lotus 76/1 of Andrew Beaumont and the ex-Gunnar Nilsson Lotus 77 of Max Smith-Hilliard, plus James Hagan's Ensign MN177. 
Arrows is well represented by Marc Devis (A3), David Abbott (A4) andSteve Hartley (A4), while Belgian touring car legend Jean-Michel Martin will pilot his Fittipaldi F8.
McLarens will be raced by American Charles Nearburg (M23), Frank Lyons (M26), David Ferrer (M28) and pseudonymed Frenchman Mr John of B (M29) while more variety comes from March, Amon, Hesketh, Trojan and Token.
Masters Historic Racing's Events Manager Rachel Bailey said: "This is a fantastic way to start our season. It proves that there is still huge enthusiasm for historic Formula One racing with new drivers on the grid andmany drivers buying new cars for the season. We know of more cars that willcome out during the season but this illustrates the success of the FIA Masters Historic Formula One Championship."
The Catalan Classic Festival takes place at Barcelona on April 4th-6th