Special show to preview second edition of FIA Motorsport Games
Wednesday's social media broadcast will kickstart the countdown to 2022 staging of multi-disciplinary global competition.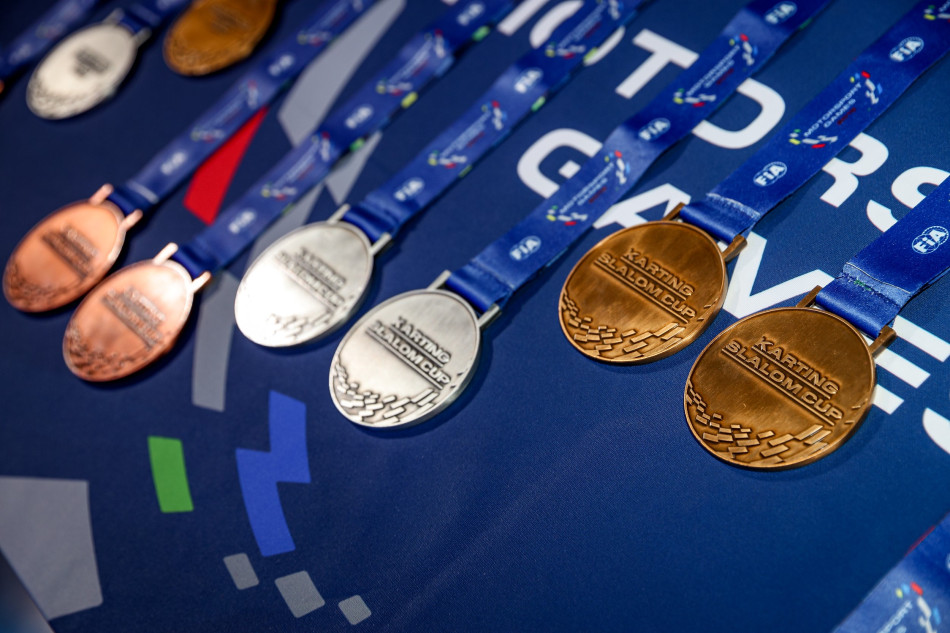 A special broadcast this week (3 November) will offer fans and competitors a sneak preview of what they can look forward to in the second edition of the FIA Motorsport Games, which has been re-scheduled for October 26-30, 2022, in Circuit Paul Ricard, Le Castellet, Veynes and Sainte-Baume.

As an inclusive, global celebration of the sport in all its forms, the FIA Motorsport Games brings together athletes from every corner of the world, with categories for grassroots competitors right the way up to elite sportsmen and women.

Its unique format sees professional and amateur racers do battle for gold in the colours of their national flag, with no fewer than 49 ASNs (National Sporting Authorities) represented in the inaugural event held at the Vallelunga Circuit close to Rome in 2019.

Buoyed by that success, the decision was taken to expand the programme from six disciplines to 18.

In the meantime, to maintain the spirit of the Games and spark anticipation for what is to come, a 52-minute preview show will be aired at 21:00 CET on Wednesday, 3 November on the FIA Motorsport Games Facebook and YouTube channels, as well as GTWorld's YouTube platform. This broadcast will reflect upon the highlights of the 2019 event while looking ahead to the new disciplines set to join the fray next year.

The show will include interviews and insights from FIA President Jean Todt, Tom Kristensen – President of the FIA Drivers' Commission and nine-time winner of the 24 Hours of Le Mans – FIA Formula E & Innovative Sport Activities Director Frédéric Bertrand and Stéphane Ratel, Founder and CEO of event promoter, SRO Motorsports Group.

Other leading figures to feature will be former F1 star, multiple grand prix-winner and President of the FIA Karting Commission Felipe Massa, touring car specialist Tom Coronel and 'World's Fastest Gamer' James Baldwin, as well as Hiroshi Hamaguchi and Belén García. The latter pair both participated in the first Games in Italy, Hamaguchi teaming up with countryman Ukyo Sasahara to win the GT Cup element.

Alongside the existing contests, next year's event will showcase further variety with the addition of new Endurance and GT races, four rallying categories for current-day and historic machinery, Auto Slalom, extra karting competitions and the burgeoning entry-level CrossCar discipline, which has separate classes for junior and senior entrants.

With both the FIA and SRO firmly committed to fostering the long-term sustainability of the Games, the 2022 edition is shaping up to be an unforgettable fusion of the international excitement of motorsport – and the countdown is about to begin.