Sonoma Grid: Grid penalties for four drivers
An engine change for Michelisz while three vehicles fail post-qualifying technical checks.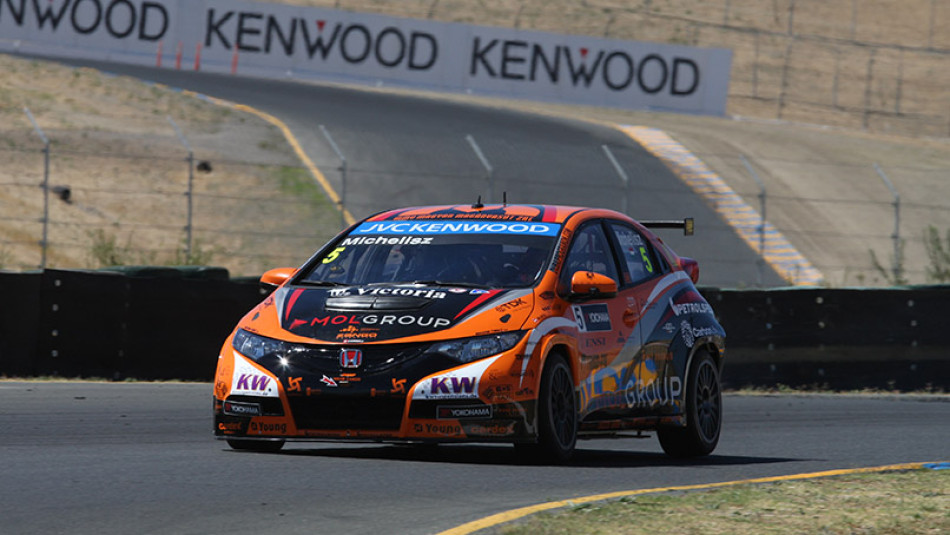 The Zengö Motorsport team applied to the Stewards for permission to change the engine in Norbert Michelisz's Honda Civic car. 
The Stewards granted permission for the change but also imposed a grid penalty, which means that Mishelisz will be forced to start from the back of the grid for the first of tomorrow's two races.
Also, three vehicles were found not in compliance with the regulations during post-qualifying technical checks.
Fernando Monje's and Hugo Valente's SEAT León cars and the Chevrolet Cruze of Michel Nykjær all failed to pass the checks because their driver's seats were set back beyond the limits fixed by the Safety Prescriptions of the technical regulations: Article 263.6.2. of the Appendix J.
Following the Technical Delegate's report, the Stewards decided to disallow all qualifying times set by the three drivers and demote them to the back of the grid for both tomorrow's races according to the order established in Q1: Nykjær, Valente and Monje.