Sir Jack Brabham 1926-2014
Racing community and political leaders pay tribute to three-time Formula One World Champion and racing legend who has died, aged 88.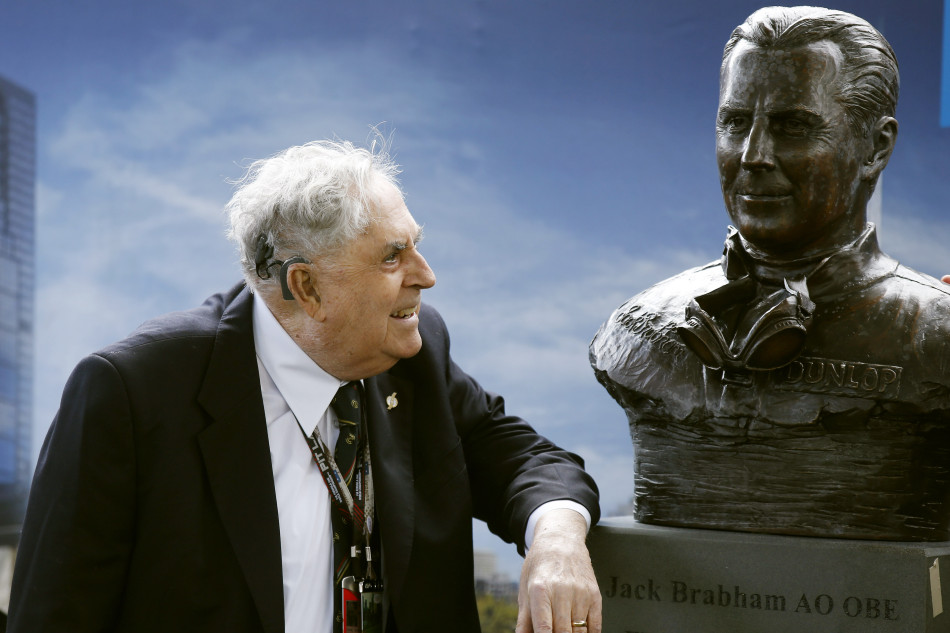 The FIA is saddened to learn of the death of three-time Formula One world champion Sir Jack Brabham at the age of 88. The Australian racer won his titles in 1959, 1960 and finally in 1966, when he became the only driver to build and race a car to championship victory.
Brabham's son, David, who also raced in Formula One in the 1990s, confirmed that Sir Jack died at his home on Australia's Gold Coast after a long battle with liver disease.
"He lived an incredible life, achieving more than anyone would ever dream of," the son of the F1 legend said in a statement. "He will continue to live on through the astounding legacy he leaves behind."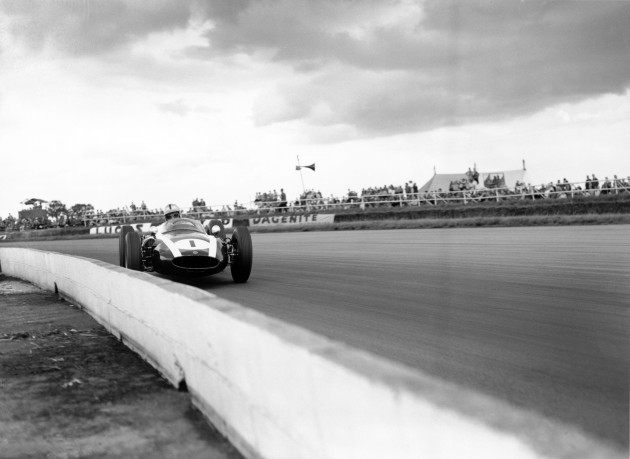 Paying tribute to Brabham, FIA President Jean Todt said: "It is with great sadness that I learned today of the passing of Sir Jack Brabham, a true legend of our sport, and I would like to express my sincere condolences to his wife, Lady Margaret and to his three sons, Geoff, Gary and David.
"Not only was Jack a determined racer who won 14 grands prix, he was also an inspired constructor who remains the only man to have won a Formula One title at the wheel of a car built by his own team. That is a remarkable achievement in itself but in the years that followed his retirement from competition he proved to be a fine ambassador for motor sport and an inspiration to generations of Australian racing drivers. He will be sadly missed."
The President of the Confederation of Australian Motor Sport, Andrew Papadopoulos, also paid tribute to the three-time champion. "It's with a heavy heart that I speak of this tragic news. On behalf of the Australian motor sport community, I want to offer our condolences to Sir Jack's family and friends," he said.
"Sir Jack Brabham was a wonderful man, his achievements incredible. [He] will forever be considered an icon of Australian motor sport. His feats were remarkable, the man even more so."
Australian Prime Minister Tony Abbott said: "Australia has lost a legend. With his pioneering spirit, Sir Jack Brabham personified many great Australian characteristics. He was respected and admired for his spirit, and for his great skill as an engineer."
From the world of racing, compatriot Alan Jones, the only other Australian to win the F1 world championship told Sky News that Brabham "was inspirational for any young bloke that wanted to go overseas and race cars. He was the man they looked up to and he was the man they wanted to emulate."
Australia's most recent grand prix winner and now FIA World Endurance Championship competitor Mark Webber said: "He was a trailblazer; he took the hardest road and made it easier for the rest of us to follow. When I think of Jack I think of a tenacious individual; an absolute grafter; he did it his own way and he made it stick. What he achieved, taking on the best in the world and winning one of his three world titles in his own machinery is the stuff of pure legend."
Current stars of F1 joined in the tributes, with Red Bull Racing's Australian driver Daniel Ricciardo saying: "Sorry to hear about Sir Jack Brabham. A great Australian who inspired many Aussies to pursue our dreams."
Mercedes driver Lewis Hamilton added: "RIP Sir Jack Brabham, what an amazing driver and man."
Brabham began racing in Australia in 1948 after serving in the Royal Australian Air Force as a mechanic. After a number of successful years racing in New Zealand and Australia, he moved to the UK and made his Grand Prix debut in 1955 at the British Grand Prix, driving for the Cooper team.
After striking up a successful partnership with Cooper, Brabham's first grand prix victory came in 1959. He won the opening round in Monaco and a further victory at the British Grand Prix, allied to podium finishes in the Netherlands, France and Italy secured him a first championship title.
More success followed in 1960, again at the wheel of Cooper cars and five straight wins, in the Netherlands, Belgium, France, Britain and Portugal, netted him a second world championship crown.
In partnership with fellow Australian Ron Tauranac, Brabham founded his own team in 1962. The new team's first F1 car, the BT3, made it debut at that year's German Grand Prix and went on to take fourth-place finishes at the USA and South African grands prix.
It wasn't until 1966, however, that Brabham won again, this time with the BT19. With four consecutive wins – in France, Britain, the Netherlands and Germany – Brabham claimed his third championship.
Three more victories followed across the next four seasons, in France and Canada in 1967 and in South Africa in 1970. He famously lost out on victory in Monaco in 1970 when he spun at the final corner on the final lap to hand the win to eventual champion Jochen Rindt. At the end of the 1970 season Brabham retired from racing and subsequently sold his team to Bernie Ecclestone.
Brabham returned to Australia where he maintained involvement in motor sport via a stake in Engine Developments Ltd, run by engineer John Judd. Brabham regularly took part in demonstrations, appearing at contemporary and historic motor sport events around the world.
Sir Jack is survived by his wife, Lady Margaret, sons Geoff, Gary and David and their families.