Singapore GP: Toro Rosso problem solved
Daniel Ricciardo arrived in Singapore saying that the problem which halted his car in Italy has been diagnosed and fixed.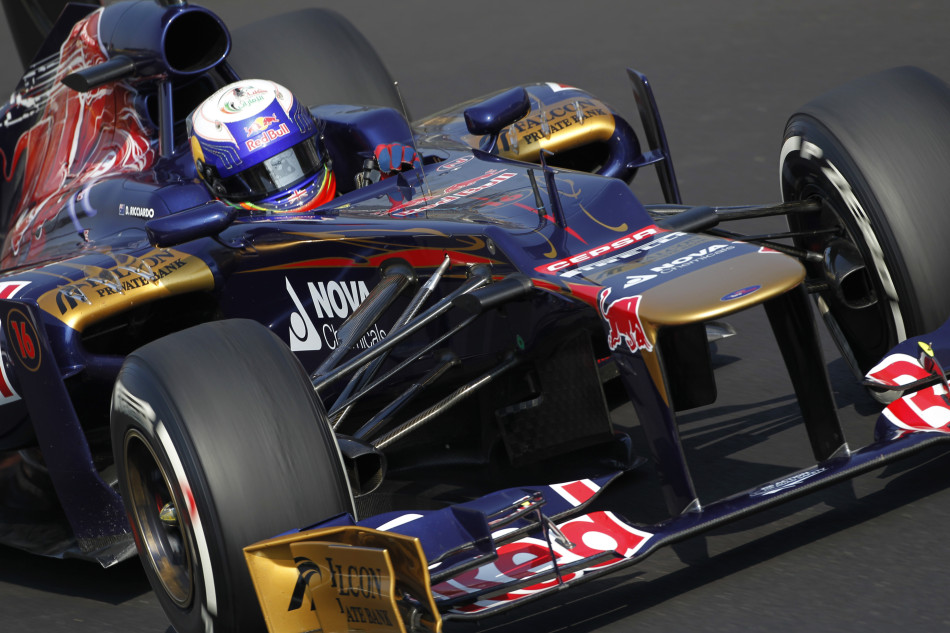 The Toro Rosso driver, who was running in tenth position until the final corner of the last lap, suffered a fuel flow problem which caused his car to lose drive. He was subsequently passed in the last 500m of the race by both Williams drivers and ultimately classified 12th.
 
"Initially I'd thought I was running out of fuel, that's certainly what it felt like over the last few laps of Monza," said Ricciardo in Singapore. "What actually happened was a pipe broke, and we weren't getting any fuel into the engine."
  
"It was something the designers had to fix. What's on the car here in Singapore is a more robust version of the part that failed because maybe the old way of doing it was a little bit fragile. It's one of those things you learn the hard way – but we diagnosed the problem and we solved it. That's important."
  
Ricciardo had been visibly downcast in Monza, having been on course to score for only the third time this year, at Toro Rosso's home race. He said in Singapore that he got over that reasonable quickly. "I was disappointed Sunday night but you can only remain disappointed for so long: you can't get the point back, so you move on. I'm looking forward to Singapore and reclaiming that point – with hopefully a few more."