Second British stop-over
The FIA Formula 3 European Championship is back in Great Britain for the second time this season as part of the DTM meeting on the Brands Hatch circuit.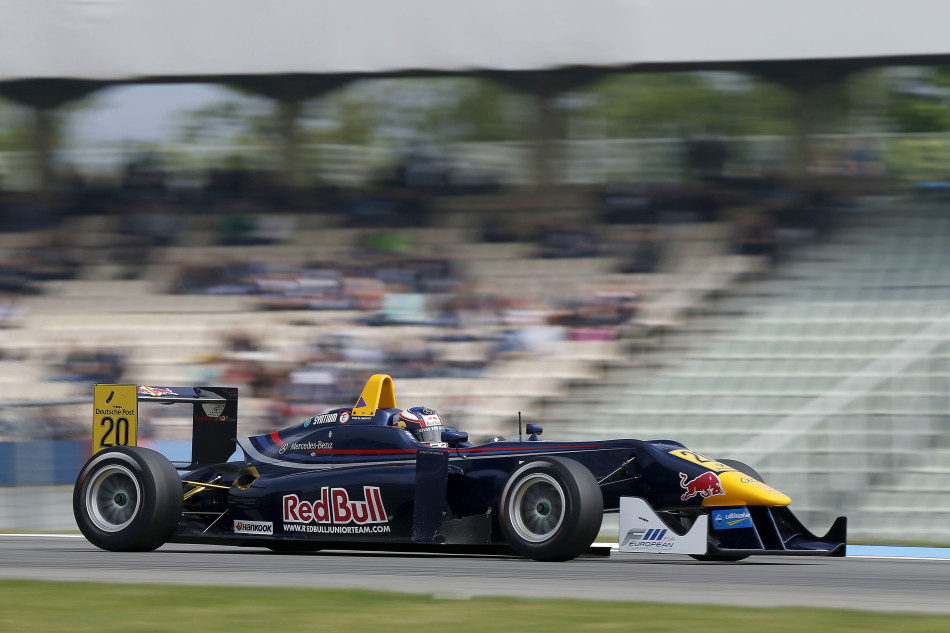 The races may come and go but there's no let-up in Raffaele Marciello's (Prema Powerteam) relentless pace. In nine outings the Ferrari Driver Academy protégé has scored five victories and two second places, and he has opened up a big gap in the championship thanks to his consistency and the evenly-matched field.
The Italian finds himself up against several worthy rivals. While he has been racking up the points, other drivers have been battling for the top positions. Behind Marciello there's a real dogfight going on between Felix Rosenqvist (kfteile24 Mücke Motorsport), Alex Lynn (Prema Powerteam), Felix Serralles (Fortec Motorsports), Lucas Auer (Prema Powerteam), Harry Tincknell (Carlin) and Tom Blomqvist (Eurointernationall). While Rosenqvist and Tincknell are the only other drivers to have tasted the joys of victory, they have all been on the podium on several occasions.
On the short 1,929-km Brands Hatch qualifying is crucial. "Even if we'll be split up into two groups in qualifying, Brands Hatch is a bit of a lottery," says Brit Tom Blomqvist. "You really have to get the most out of a clear lap - if you're lucky enough to find one! If you have a poor qualifying session here, it'll play hell with your chances in the race." So the drivers know what they have to do, be quick in qualifying hoping that Marciello messes things up! 
But the Italian knows all the tricks of the trade in this domain (with three pole position already this season) and he also knows the track. In 2012, he won two races in the Formula 3 Euro Series on this circuit so again he'll be the man to beat. "I've matured since last year," explains 18-year-old Marciello. "In the past I wanted to win at all costs, but now I'm counting on pacing myself in the championship. Although I've got a comfortable lead, I have to continue working and winning as last year I ruined my chances in two weekends. With three races per meeting the situation can be turned upside down very quickly." 
As at Silverstone the British drivers can be prophets in their own country! At Silverstone in Northampton the Carlin squad shone with its drivers Harry Tincknell, who scored two poles and a victory at Silverstone, Jordan King, Nicholas Latifi and Jann Mardenborough, or it could well be Fortec Motorsport's turn to have their day in the limelight in Kent. Felix Serralles and Josh Hill, who both drove stunning races at Hockenheim, are hoping to confirm their talent by clinching their first victory in Formula 3. Luis Felipe Derani, who was fast in winter testing, is also on the pace, but has suffered a run of bad luck so far. 
It's worth noting that Daniil Kvyat has joined Carlin for the rest of the season. The Russian made a big impact on his debut in Formula 3 at Hockenheim with pole position and a top-3 finish. The Red Bull Junior Team knows that Formula 3 is the ideal training arena for a driver, and the Austrian squad has decided to continue the adventure in the FIA Formula 3 European Championship for Kvyat. He will be watched closely even if he is not eligible to score points. 
The drivers will be divided up into two groups for qualifying on Friday 17th May in the late afternoon. Races one and two will take place on Saturday and race three on Sunday.