SAFETY FIRST: THE ABB FIA FORMULA E WORLD CHAMPIONSHIP'S VITAL ROLE IN ENHANCING VOLUNTEER EXPERTISE
Ground-breaking single-seater series at the forefront of marshal training in key areas of e-safety and vehicle recovery.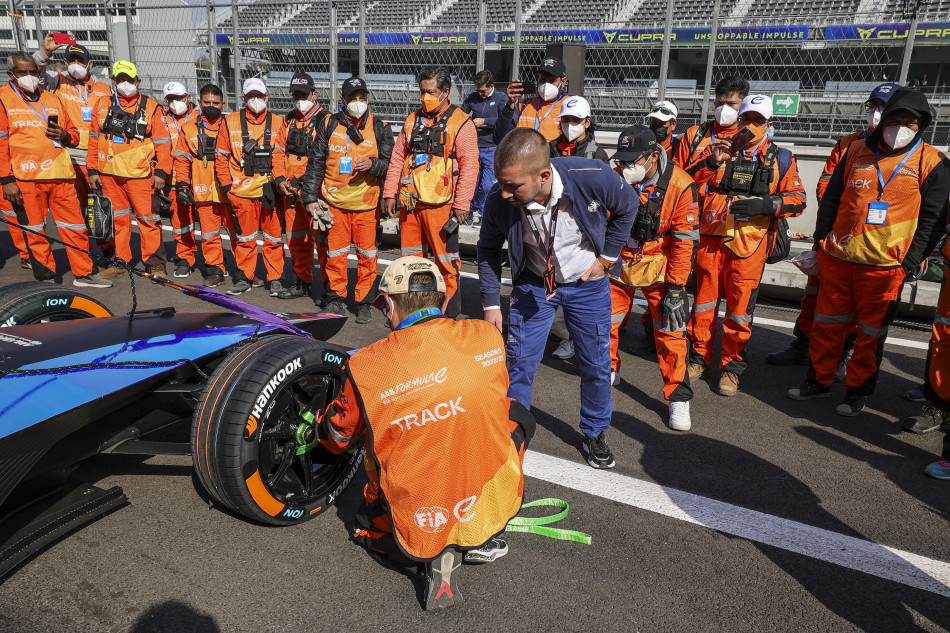 The FIA is working in close collaboration with ASNs in countries visited by the ABB FIA Formula E World Championship to leave behind a positive legacy and develop local skills for the benefit of the wider motorsport community.
As a case in point, ahead of the first round of the 2022-23 Formula E campaign in Mexico City earlier this month, the circuit's marshals received training in two vital areas – e-safety and vehicle recovery.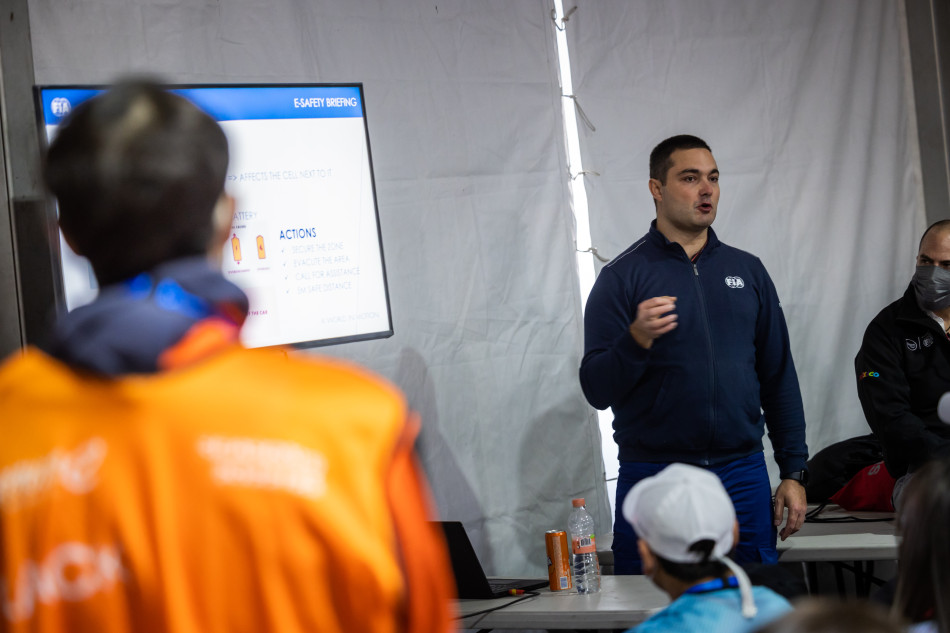 Already done in the previous seasons, the former was adapted to familiarise them with the series' new Gen3 single-seater, which made its racing debut at the Autódromo Hermanos Rodríguez and differs in many aspects to its Gen2 predecessor.
They were educated in the golden rules and risks associated with high-voltage electric technology, be that in the pit garage, pit-lane or out on-track, as well as how they should act in emergency situations and deal with accidents or malfunctions.
This included instructions regarding how the cars need to be handled and operated to avoid injury – using special protecting gloves – with a particular focus on the functions and significance of Gen3's protective green and red safety lights, 'ready to move' lights and medical light.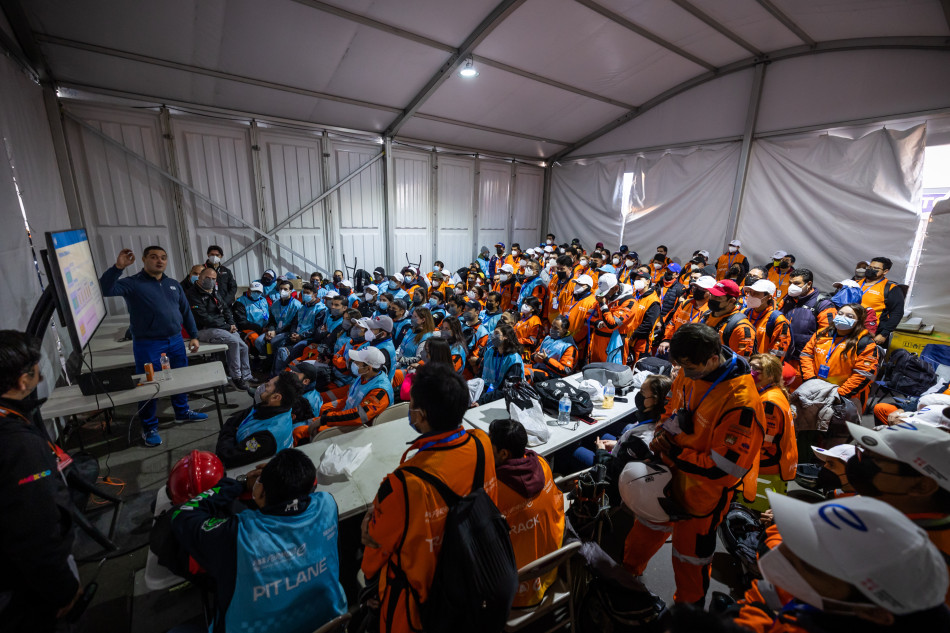 The recovery of stranded cars is similarly an essential element of Formula E race weekends, and regularly required on the championship's narrow urban street circuits with the inevitable contact that such close wheel-to-wheel racing produces. With E-Prixs only lasting around 45 minutes, efficiency is paramount to minimise the number of laps lost, and the design differences between Gen2 and Gen3 have necessitated a revised recovery procedure.
Its front powertrain kit means Gen3 is heavier at the front than Gen2, so in order to retain stability when lifting it, a special strap must be fitted between the single-seater's nose and roll hoop, as marshals hold the car up with ropes attached to two of the four wheels – one at the front on one side, the other diagonally opposite at the rear.
The Mexican marshals were duly trained to be ready to react when the need arose, enabling the race to resume in as short a timeframe as possible after each of its three interruptions.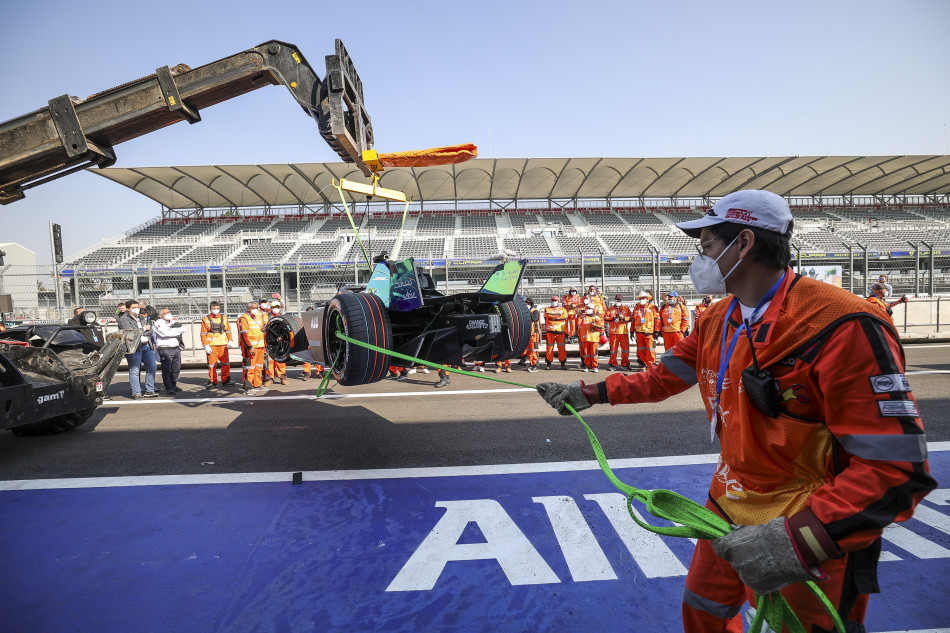 "Safety - together with sporting and technical excellence - is the most important factor for everybody involved in the ABB FIA Formula E World Championship, and we are delighted to be working hand-in-hand with local ASNs to enhance education and skillsets in the areas of e-safety and recovery in the countries the series visits. This is part of the FIA legacy for all races organised by ASNs in their respective countries," explained Javier Maffioli, Head of Formula E Event Operations at the FIA.
"As we saw in Mexico City, these volunteers bring to the table their passion, commitment and circuit knowledge – and in exchange, we share our expertise with respect to the championship and its cars. It is a pioneering and mutually beneficial initiative that has already yielded positive and palpable results."