Ricciardo fastest in wet final practice in China
Red Bull driver tops timesheet as teams limit running in bad weather ahead of qualifying.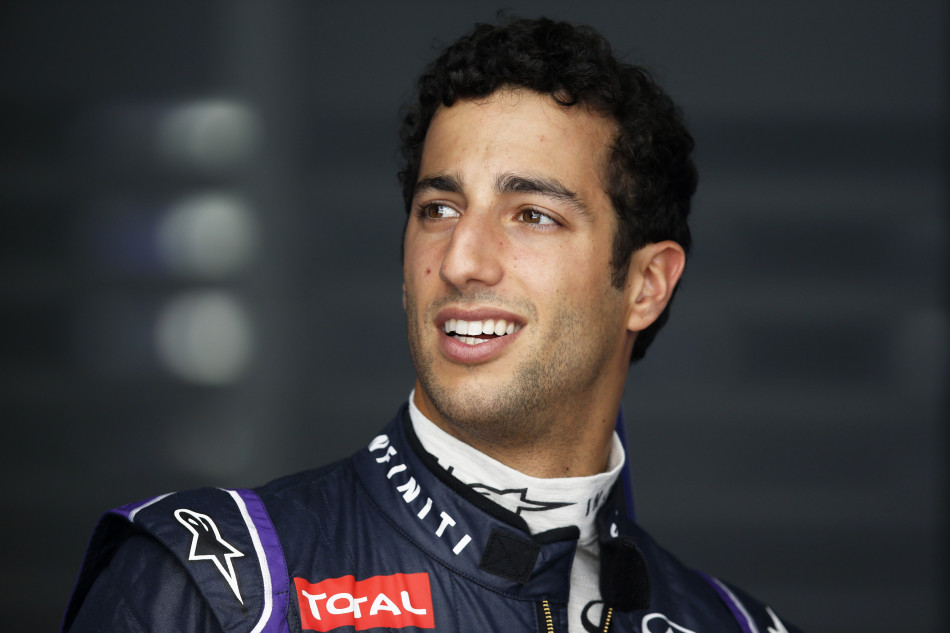 Daniel Ricciardo was quickest in final practice ahead of qualifying for the Chinese Grand Prix, but wet conditions saw many teams restrict their running during the one-hour session.
Ricciardo completed just five timed laps for his session-best time of 1:53.958, half a second clear of Williams' Felipe Massa. Romain Grosjean was third for Lotus with a time of 1:54.514 but many spent long periods in the garages, with Mercedes' Lewis Hamilton and Ferrari's Fernando Alonso sitting out the whole session. Nico Rosberg and McLaren's Kevin Magnussen too chose to stay dry for most of the session, though the pair did emerge late on but neither set a timed lap.
Grosjean's third place offered some good news for Lotus but the gloss was taken off the Frenchman's successful outing by problems on Pastor Maldonado's car. With 20 minutes left in the session the Venezuelan was told by his team to stop his Lotus E22. Despite exiting the session Maldonado still managed the sixth-fastest time with a lap that was two tenths slower than fourth-placed Nico Hulkenberg of Force India and 0.166 slower than fifth-placed Kimi Raikkonen of Ferrari.
Daniil Kvyat was seventh in his Toro Rosso, the Russian finishing over a second faster than team-mate Jean-Eric Vergne, who early on complained of problems with his car's power unit, with team then informing him about a mapping problem.
Valtteri Bottas finished eighth for Williams, ahead of Jenson Button and the top 10 was rounded by the second Force India of Sergio Perez.

2014 Chinese Grand Prix – Free Practice 3 Times
1 Daniel Ricciardo Red Bull Racing 1:53.958 5
2 Felipe Massa Williams 1:54.492 0.534 5
3 Romain Grosjean Lotus 1:54.514 0.556 4
4 Nico Hulkenberg Force India 1:55.032 1.074 6
5 Kimi Räikkönen Ferrari 1:55.062 1.104 4
6 Pastor Maldonado Lotus 1:55.228 1.270 12
7 Daniil Kvyat Toro Rosso 1:55.235 1.277 7
8 Valtteri Bottas Williams 1:55.381 1.423 5
9 Jenson Button McLaren 1:55.673 1.715 4
10 Sergio Perez Force India 1:56.019 2.061 6
11 Sebastian Vettel Red Bull Racing 1:56.233 2.275 8
12 Jean-Eric Vergne Toro Rosso1:56.380 2.422 9
13 Adrian Sutil Sauber 1:56.760 2.802 8
14 Max Chilton Marussia 1:56.841 2.883 13
15 Esteban Gutierrez Sauber 1:57.468 3.510 9
16 Kamui Kobayashi Caterham 1:57.812 3.854 12
17 Jules Bianchi Marussia 1:57.976 4.018 14
18 Marcus Ericsson Caterham 1:59.507 5.549 6
19 Nico Rosberg Mercedes No time 4
20 Kevin Magnussen McLaren-Mercedes No time 3
21 Fernando Alonso Ferrari No Time 0
22 Lewis Hamilton Mercedes No Time 0