Records fall at the Red Bull Ring
The entrants in the 2014 FIA Formula 3 European Championship finished their pre-season testing at the Red Bull Ring. Max Verstappen (van Amersvoort Racing) put on another stunning performance setting the fastest time overall.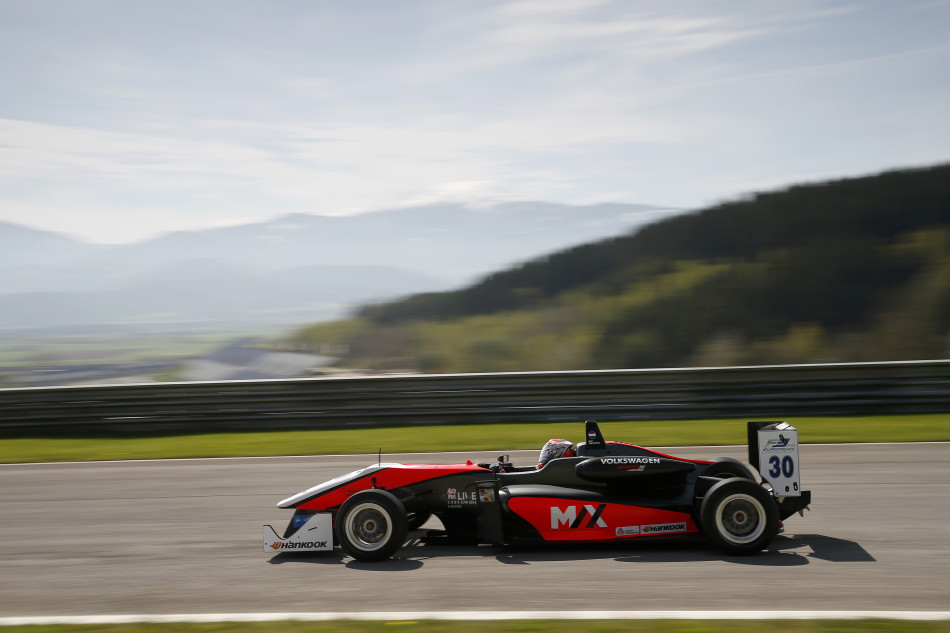 Hardly had the Hungaroring sessions finished when the entrants in the 2014 FIA Formula European Championship were at the Red Bull Ring in Austria for another two days' testing before the opening round at Silverstone in two weeks.
On Tuesday, the speeds were already higher as the teams started get to grips with the intricacies of their new engines. Riccardo Agostini (Eurointernational) set the fastest time in the morning, but in the late afternoon Felix Serralles clinched the no. 1 spot with the quickest lap of the day in 1'25''244 at the wheel of the Team West-TecF3's car. "It's the Team West TechF3's first season at this level," explained the Porto Rican. "This fastest lap is great for everybody's morale, above all when you realize that the car was only ready last week."
On Wednesday the drivers were able to run in ideal weather conditions and everybody went quicker. Tom Blomqvist (Jagonya Ayam with Carlin) improved the F3 track record in the morning, and was the first to break the 1m 24sec barrier. In the afternoon the drivers made good use of their last set of new tyres. Max Verstappen, who was always among the front-runners at the Hungaroring and on the Red Bull Ring, put on another stunning performance. 'Jos the boss's son topped the time sheets with the fastest lap of the two days in 1'23''690!
Thus, Verstappen ended testing in front of Blomqvist and Antonio Giovinazzi (Jagonya Ayam with Carlin), but with 14 cars in the same second it looks like being a closely-fought season. On 19th April at Silverstone the first of the 33 races in this year's championship will give an early idea of how things will pan out.
"We've all done a good job and I think that now we can't wait to see how things will stack up in the overall hierarchy," summed up Esteban Ocon (Prema Powerteam).