Rallye Monte-Carlo's high stakes await WRC stars as 2023 title chase begins
The FIA World Rally Championship which features a 13-round global tour in 2023, begins with the 91st staging of the iconic Rallye Monte-Carlo from January 19-22.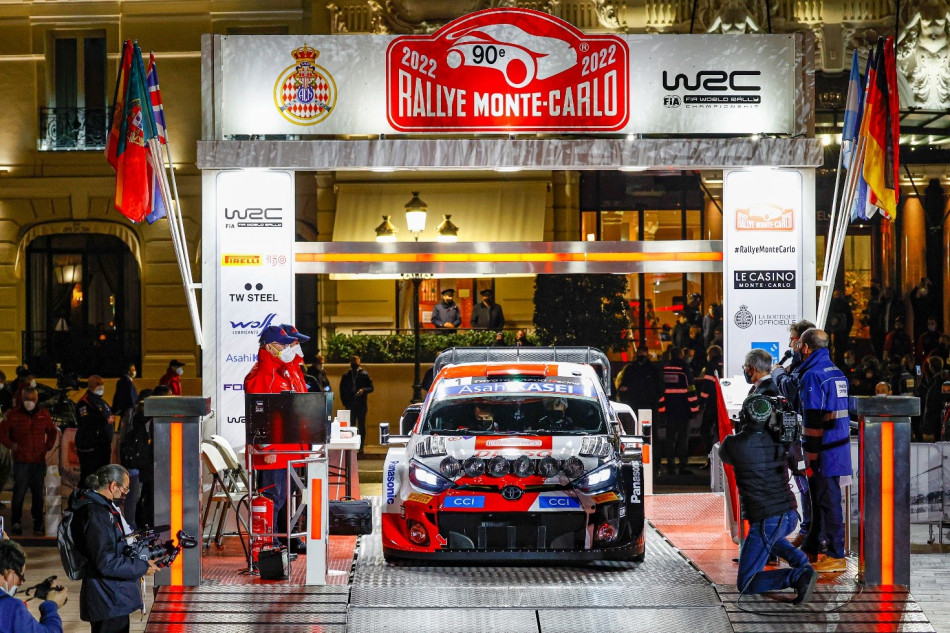 Marking the second season of the hybrid-powered Rally1 era, Rallye Monte-Carlo, which first took place in 1911, is an event with legendary status and a tough reputation to match. As evidence of its popularity, the maximum entry limit of the series' curtain raiser was reached before the closing date of the registrations.
With snow and ice often making narrow, winding mountain roads even more challenging amid inconsistent grip levels, Rallye Monte-Carlo is one of the most demanding events on the WRC calendar. That challenge is often multiplied by the likelihood of winter conditions making selecting the right tyre the difference between success and failure.
Seventy-five drivers, including three Rallye Monte-Carlo winners and support category stars, are entered for the 18-stage event, which covers 325.02 timed kilometres and is due to start from Monaco's famous Casino Square from 18:30 hrs on Thursday January 19. The event will take place in attendance of FIA President Mohammed Ben Sulayem and FIA Deputy President Sport Robert Reid.
THE ROUTE IN SHORT
A more compact event centred on the Alpes-Maritimes and Alpes-de-Haute-Provence has resulted in a route that differs by 50 per cent from 2022 but is certainly no less challenging. The action starts with a reworked version of La Bollène-Vésubie/Col de Turini, now a 15.12-kilometre test that's due to begin at 20:05 hrs CET on Thursday January 19. The rally's longest stage at 24.90 kilometres, La Cabanette/Col de Castillon, is up next from 21:03 hrs ahead of the overnight halt in Monaco.
Three repeated stages in the Alpes-Maritimes form Friday's action, which takes place over a competitive distance of 105.34 kilometres. There is no midday service, just a regroup and tyre-fitting zone in Puget-Théniers to the northwest of Monaco.
Saturday's route is the longest of the rally at 111.78 timed kilometres with three repeated stages either side of a regroup and tyre-fitting zone in Puget-Théniers.
Rather than heading northwest of Monaco for Sunday's deciding leg, the rally stops off in the Alpes Maritimes to the northeast. Ahead are two runs through traditional Rallye Monte-Carlo stages, Lucéram / Lantosque followed by La Bollène-Vésubie / Col de Turini, the same layout as used on Thursday's opening leg. The third run will form the Power Stage from 12:18 hrs with bonus points for the fastest drivers on offer. The prize-giving ceremony in Monaco's Casino Square is due to begin at 16:15 hrs.
RALLYE MONTE-CARLO DATA
| | |
| --- | --- |
| Stage distance: | 325.02 km |
| Total distance:  | 1534.79 km |
| Number of stages: | 18 |
RALLY1 CONTENDERS
Toyota Gazoo Racing WRT: Kalle Rovanperä starts his title defence aged 22 years, three months and 18 days but has elected to stick with his trusty #69 rather than taking the #1. Sébastien Ogier, the eight-time world champion who was denied a ninth Rallye Monte-Carlo by 10.5s in 2022, has included the event on his partial 2023 schedule. Elfyn Evans completes the factory line-up with Takamoto Katsuta competing in a fourth Toyota GR Yaris Rally1 Hybrid.
Hyundai Shell Mobis World Rally Team: Thierry Neuville is joined by newcomer Esapekka Lappi and long-standing Hyundai driver Dani Sordo, for who Rallye Monte-Carlo is one of the selected events he'll contest as part of an arrangement to share the third Hyundai i20 Rally1 Hybrid with Craig Breen, who returns to the team later in the season.
M-Sport Ford World Rally Team: Ott Tänak left Hyundai to join last year's Rallye Monte-Carlo winners M-Sport, where Pierre-Louis Loubet is set to contest the full 13-round schedule in a second Ford Puma Rally1 Hybrid. Jourdan Serderidis will compete in a third Puma on the season opener but won't be eligible for Manufacturers' championship points.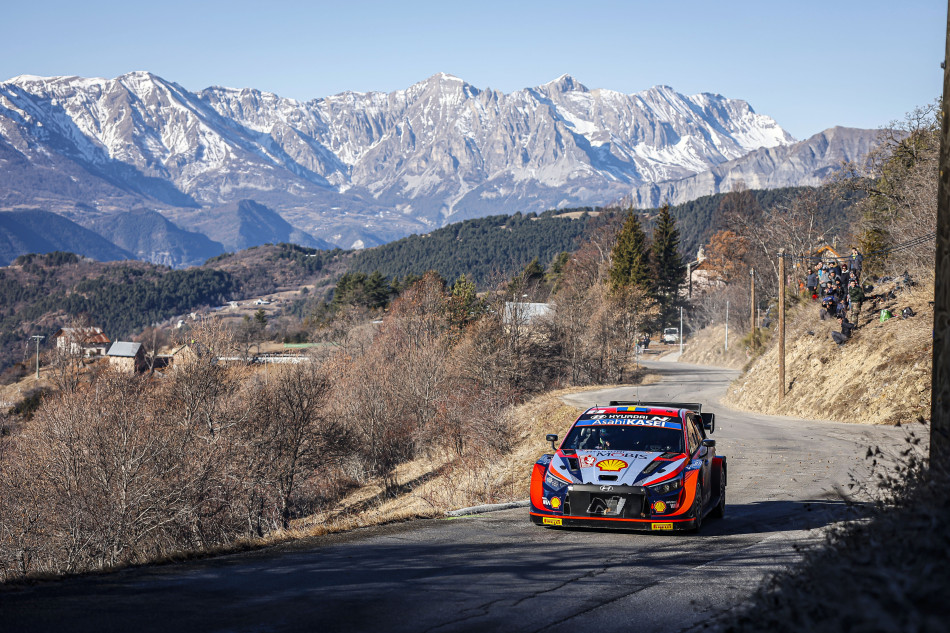 SUPPORTING CATEGORIES
Adrien Fourmaux (M-Sport Ford WRT Fiesta Rally2) tops a star-studded FIA WRC2 Championship entry. His opposition includes Yohan Rossel (PH Sport Citroën C3 Rally2), Oliver Solberg (Toksport WRT2 Škoda Fabia RS Rally2), former European champion Chris Ingram (Škoda Fabia Evo), Motorsport Ireland Rally Academy driver Josh McErlean (Hyundai i20 N Rally2), who will also compete for WRC2 Challenger points along with Erik Cais. One-time Rallye Monte-Carlo winner François Delecour is eligible for the WRC Masters category, won in 2022 by Mauro Miele. In total 29 WRC2 entries were approved to underline the popularity of the Rally2-based category.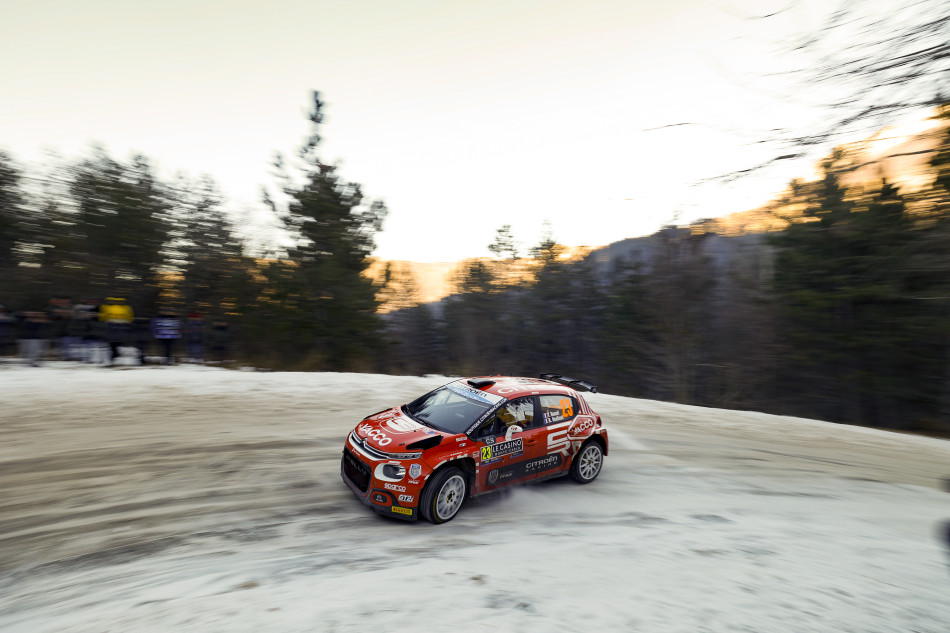 WHAT'S NEW FOR 2023?
- WRC2 Junior becomes WRC2 Challenger as the criteria switches focus on competitor experience rather than age.
- WRC2 Masters Cup for drivers 50 or over in Rally2 cars expands to also allow Rally3, Rally4, Rally5 and RGT cars. The name has changed to FIA WRC Masters Cup as a result.
- Central European Rally featuring stages in Austria, Czech Republic and Germany joins the WRC schedule for the first time
- To further promote sustainability, testing away from nominated test venues for Rally1 manufacturers is cut from 28 to 21 days
- In the interests of reducing the hours that volunteer officials must be on duty, morning service on gravel events is removed from the itinerary
SEASON AHEAD
Follow this link to view the FIA World Rally Championship calendar for 2023:
https://www.fia.com/news/2023-fia-sporting-calendars-approved-world-motor-sport-council-0
MEDIA INFORMATION
Media accreditation
Media accreditation must be collected in person by accredited pass holders from the Accreditation Desk, Media Centre, Salle des Exposition - 4, Quai Antoine 1er, Monaco. The Accreditation Desk is open as follows:
Monday January 16: 14:00 – 20:00 hrs
Tuesday January 17: 08:00 – 20:00 hrs
Wednesday January 18: 08:00 – 20:00 hrs
Thursday January 19: 08:00 – 21:00 hrs
Media Centre
The Media Centre is located as follows: Salle des Exposition - 4, Quai Antoine 1er, Monaco. The following opening hours apply:
Monday January 16: 14:00 – 20:00 hrs
Tuesday January 17: 08:00 – 20:00 hrs
Wednesday January 18: 08:00 – 20:00 hrs
Thursday January 19: 08:00 – until the last accredited media representative leaves
Friday January 20: 06:30 – until the last accredited media representative leaves
Saturday January 21: 05:30 – until the last accredited media representative leaves
Sunday January 22: 06:00 – until the last accredited media representative leaves
Media activities and opportunities
Wednesday January 18
16:15 hrs: FIA Pre-event Press Conference (Media Centre)
17:00 – 17:30 hrs: Tabard Media Safety Briefing (Media Centre)
17:30 – 19:15 hrs: Team media functions (team service areas)
-           17:30: Toyota Gazoo Racing WRT
-           18:00: M-Sport Ford WRT
-           18:30: Hyundai Shell Mobis WRT
19:30 hrs: Official season opening – welcome drink, The Cars Collection of H.S.H. the Prince, 54 route de la Piscine - Port Hercule - Monaco
Thursday January 19
09:31 – 11:30 hrs: Shakedown for P1 and invited drivers (Sainte-Agnès / Peille, 2.29 km)
14:00 – 15:00 hrs: Visits to Monaco schools by invited drivers
16:45 hrs: P1 cars parked in front of Casino
17:00 – 17:30 hrs: Autograph session (Casino Square for P1 drivers, Service Park for P2/other drivers)
17:45 hrs: WRC cars' official photograph (in front of Casino)
18:00 hrs: WRC drivers' official photograph (on start ramp)
18:00 hrs: P1 drivers available for photographs/media interviews by their cars (Casino Square)
18:20 hrs: Start ceremony show begins (Casino Square)
18:27 hrs: Car #69 on start ramp
18:30 hrs: Start of Section 1 (Casino Square)
23:15 hrs (approximately): Meet the Crews with top 3 Team Principals & top 3 drivers (Service Park)
Friday January 20
07:01 hrs: Start of Section 2 (Service Park)
20:00 hrs (approximately): Meet the Crews session with top 3 team principals and top 3 drivers (Service Park)
Saturday January 21
06:16 hrs: Start of Section 5 (Service Park)
21:00 hrs (approximately: Meet the Crews session with top 3 team principals and top 3 drivers (Service Park)
Sunday January 22
06:54 hrs: Start of Section 7 (Service Park)
16:15 hrs: Prize-giving ceremony (Casino Square)
17:00 hrs: FIA Post-event Press Conference (Media Centre)
Media zones
Media Zones attended by all drivers and selected team representatives will operate in the Media Zone area located on the entry to the Service Park as follows:
TC2A, TC5A, TC8A, TC11A, TC14A, TC18A
FIA Press Conference attendance and schedule
Pre-event (Media Centre), Wednesday January 18
16:15hrs - FIA WRC CHAMPIONSHIP
Hyundai Shell Mobis World Rally Team – Esapekka Lappi, Hyundai i20 Rally1 Hybrid
Hyundai Shell Mobis World Rally Team – Thierry Neuville, Hyundai i20 Rally1 Hybrid
Toyota Gazoo Racing WRT – Sébastien Ogier, Toyota GR Yaris Rally1 Hybrid
Toyota Gazoo Racing WRT – Kalle Rovanperä, Toyota GR Yaris Rally1 Hybrid
M-Sport Ford World Rally Team – Pierre-Louis Loubet, Ford Puma Rally1 Hybrid
M-Sport Ford World Rally Team – Ott Tänak, Ford Puma Rally1 Hybrid
16:35hrs – FIA SUPPORT CHAMPIONSHIPS
FIA WRC2 CHAMPIONSHIP
M-Sport Ford World Rally Team – Adrien Fourmaux, Ford Fiesta Rally2
PH Sport – Yohan Rossel, Citroën C3 Rally2
FIA WRC2 Challenger CHAMPIONSHIP
Erik Cais, Škoda Fabia RS Rally2
Motorsport Ireland Rally Academy – Josh McErlean, Hyundai i20 N Rally2
FIA WRC MASTERS CUP
François Delecour, Škoda Fabia RS Rally2
Mauro Miele, Škoda Fabia RS Rally2
Post-event (Media Centre), Sunday January 22
Top 3 in overall classification
Representative of winning manufacturer
Winning WRC2 drivers (WRC2, WRC2 Challenger)
Winning WRC Masters driver
RALLYE MONTE-CARLO MANUFACTURER ENTRIES
| | |
| --- | --- |
| Toyota Gazoo Racing WRT | Kalle Rovanperä (FIN)/Jonne Halttunen (FIN) - #69 |
|   | Elfyn Evans (GBR)/Scott Martin (GBR) - #33 |
|   | Sébastien Ogier (FRA)/Vincent Landais (FRA) - #17 |
|   |   |
| Hyundai Shell Mobis World Rally Team | Thierry Neuville (BEL)/Martijn Wydaeghe (BEL) - #11 |
|   | Dani Sordo (ESP)/Cándido Carrera (ESP) - #6 |
|   | Esapekka Lappi (FIN)/Janne Ferm (FIN) - #4 |
|   |   |
| M-Sport Ford World Rally Team | Ott Tänak (EST)/Martin Järveoja (EST) - #8 |
|   | Pierre-Louis Loubet (FRA)/Nicolas Gilsoul (BEL) - #7 |
FIA WORLD RALLY CHAMPIONSHIP 2022 CLASSIFICATION
The classification of the 2022 FIA World Rally Championship season is available at this link: https://www.fia.com/events/world-rally-championship/season-2022/standings
RALLYE MONTE-CARLO 2022 RESULTS
| | | |
| --- | --- | --- |
| 1 S Loeb (FRA)/I Galmiche (FRA) | Ford Puma Rally1 | 3h00m32.8s |
| 2 S Ogier (FRA)/B Veillas (FRA)    | Toyota GR Yaris Rally1 | +10.5s |
| 3 C Breen (IRL)/P Nagle (IRL)  | Ford Puma Rally1 | +1m39.8s |
RALLYE MONTE-CARLO RECENT WINNERS
| | |
| --- | --- |
| 2022     Sébastien Loeb (FRA)/Isabelle Galmiche (FRA) | Ford Puma Rally1 |
| 2021     Sébastien Ogier (FRA)/Julien Ingrassia (FRA) | Toyota Yaris WRC |
| 2020     Thierry Neuville (BEL)/Nicolas Gilsoul (BEL) | Hyundai i20 Coupe WRC |
| 2019     Sébastien Ogier (FRA)/Julien Ingrassia (FRA) | Citroën C3 WRC |
| 2018     Sébastien Ogier (FRA)/Julien Ingrassia (FRA) | Ford Fiesta WRC |