Raffaelle Marciello in seventh heaven!
Nothing and nobody seems able to stop Raffaele Marciello's triumphant progress! The Italian added victory number seven to his tally this season while his rivals seem to be standing still.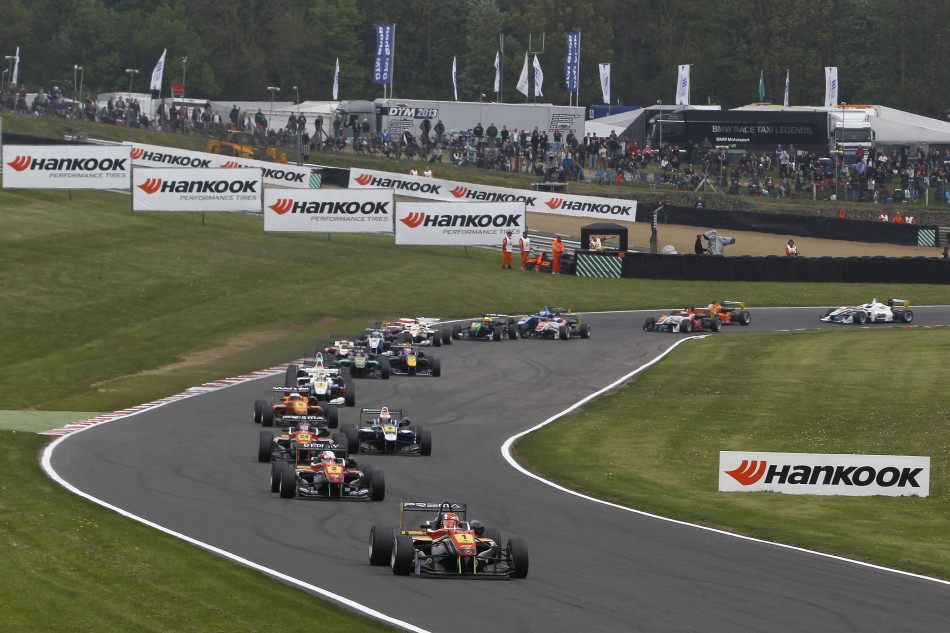 "Fratelli d'Italia" is well on the way to becoming the national anthem of the FIA Formula 3 European Championship! Thanks to another perfect start and exemplary control of the race, Marciello (Prema Powerteam) racked up his seventh victory in 12 races.  
Yet again the Italian took advantage of his rivals' slip-ups to stretch out his lead. Alex Lynn spun and retired when lying second while Felix Rosenqvist (kftzeile24 Mücke Motorsport) could do no better than fourth. So the Ferrari Driver Academent protégé finds himself ideally placed at the head of the championship with more than 100 points in hand over Rosenqvist in second place. 
"As in the first two races I made a very good start," confirmed 18-year-old Marciello. "The deployment of the safety car clarified the situation of the track so I had fewer problems in traffic. At this stage of the season being over one hundred points in front is a pretty good situation, but I still remember that last year I lost the championship in two weekends. I leaned from that setback. For the moment my worst result is sixth and that shows my consistency. For the future my strategy's simple: I have to qualify well and avoid race incidents. I'll have to find a way to rack up more points in the coming races as I need that title!" 
Lucas Auer (Prema Powterteam), second in the race 3, can be satisfied with his performance on the Brands Hatch circuit. The Austrian was third in the first two races. Today he scored his best result so far in the championship, and he moves up into third place overall. "Of course, I'd have preferred to win but with two third and one second place it's been a great weekend. Raffaele Marciello is on a different planet at the moment, although behind him the situation is very close. It would be ideal for me to finish second in the FIA Formula 3 European Championship in my first season. To achieve this I have to win and at the Red Bull Ring in Austria I'll be on home turf, so that would be the ideal place to do score my first victory."  
Harry Tincknell (Carlin) was the only driver not in Prema Powerteam colours to be on the podium this weekend. "Yesterday, we saw that there was a small problem with the suspension, which partially explains our below-par performance," explained the English driver. "It feels good to be back on the podium again as home races generally go well for me. I don't know the next circuit, the Red Bull Ring, but Carlin raced there last year and was pretty quick. We're going to do a lot of work to prepare to shine at this meeting. I need to be consistent to finish in the top three in the championship." 
Lucas Wolf (URD Rennsport), Nicholas Latifi (Carlin) Roy Nissany (kftzeile24 Mücke Motorsport) and Antonio Giovinazzi (Double R Racing), who all started fairly far back, took advantage of penalties inflicted on 11 drivers for not respecting yellow flags to bag a good haul of points - the first of the year for Nissany from Israel.
Next round of the 2013 FIA Formula 3 European Championship in two weeks on the Red Bull Ring in Austria.