Race 2: Skuz claims first ETCC win
Despite they started from sixth and eight on the reverse grid, Igor Skuz and Nikolay Karamyshev were fighting again for the overall victory.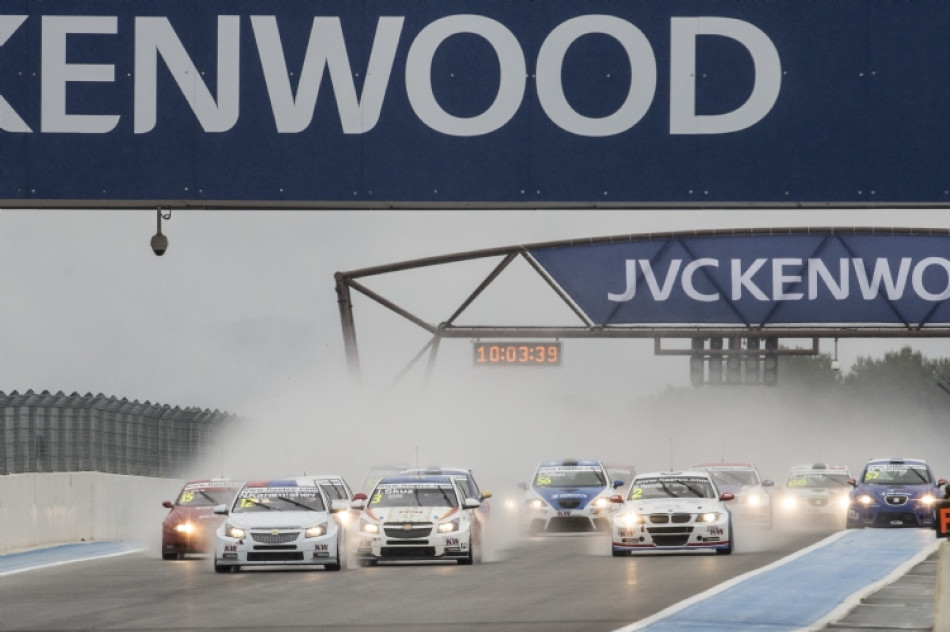 Eventually Skuz resisted the pressure from his team mate and claimed his first ETCC win.
Petr Fulín, Aku Pellinen and Ulrike Krafft encored their victories in the TC2, SMT and S1600 classes respectively.
Key moments
Grid – Nagy and Gugger share the front row on the top-eight reverse grid
Start – Nagy takes the lead from Fulín and Jost who sprint from the fourth and fifth rows
Lap 1 – Skuz overtakes Homola for second and then steals the lead from Karamyshev
Lap 2 – Jost goes straight at the chicane and drops to seventh
Lap 3 – Fulín takes the lead from Nagy; Skuz overtakes Karamyshev for fifth
Lap 4 – Maleev leads the SMT and overtakes Matějovský for third
Lap 4 – Skuz and Karamyshev overtake Maleev for third and fourth
Lap 5 – Skuz overtakes Nagy for second; Pellinen overtakes Jost for second in SMT
Lap 6 – Karamyshev overtakes Nagy for third
Lap 7 – Skuz overtakes Fulín for the lead
Lap 8 – Karamyshev overtakes Fulín for second
Lap 8 - Pellinen goes wide and Maleev takes the lead in SMT
Lap 9 – Pellinen retakes the lead in SMT
Lap 10 – Rikli overtakes Nagy for second in TC2
Lap 11 – Pellinen overtakes Nagy for fifth
Lap 12 – Maleev spins from second in the SMT and retires
Lap 14 – Skuz beats Karamyshev by inches