ETCC - Teenager Nimc set for ETCC Finale in Volkswagen Golf
ETCC - 2017 Race of Most - News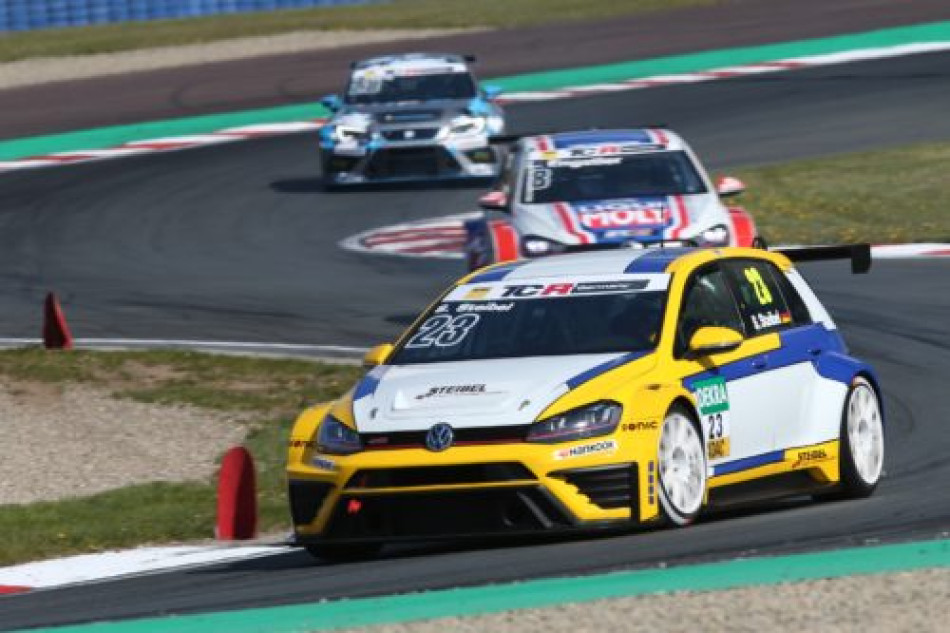 *Czech former sim-racer tackles home double header
*Nimč following in wheel tracks of famous father Václav Sr
*Josef Křenek selects partner team Steibel Motorsport for Most mission
Seventeen-year-old Czech Václav Nimč will step up to the FIA European Touring Car Cup when the all-action series visits his homeland next month for ETCC Race of Most, the final event of the 12-round season.
Nimč, in his maiden campaign in the Renault Twingo Cup with the Křenek Motorsport Junior Team, will become the first driver to race a Volkswagen Golf TCR in the ETCC.
German outfit Steibel Motorsport, a long-term Křenek Motorsport partner team, has been enlisted to run Nimč's Golf at the Most event from 6-8 October when four drivers will face-off for the title, including Křenek's Czech hero Petr Fulín.
"When Václav came to us, he had only extensive simulator experience but had never driven a real race car," said Křenek. "He showed from the beginning, however, that he has racing in his blood. In the past I also worked with his father and he was always one of the fastest. Václav Jr has, until now, driven only eight races and this step might be coming too soon. But I am convinced of his talent and I am sure that he will be honourable in his first ETCC race."
Nimč's father, Václav Sr, achieved success in the past, most notably in the German Super Tourenwagen Cup in the 1990s at the wheel of an Opel Vectra. And Nimč is already showing signs of continuing the family tradition with several podiums in his first season of circuit racing.
Meanwhile, Křenek Motorsport's alliance with Steibel Motorsport has included assaults on the 24 Hours of Dubai and an endurance event at Brno in Czech Republic.
ETCC consultant Eric Nève said: "We are very pleased to welcome a young driver with clearly a big potential to the ETCC. The season finale at Most is already shaping up to be an exciting occasion with four drivers battling it out for the coveted ETCC title. The addition of a young local star on the grid provides yet another highlight."